New Stuff
[hide]
Photos of the Day
[hide]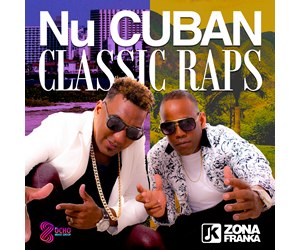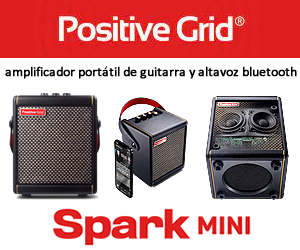 Le Tout-Puissant Orchestre Poly-Rythmo
Le Tout-Puissant Orchestre Poly-Rythmo
Mayne Stage, Chicago IL , 11 July 2012
Photos and Review by Bill Tilford
All Rights Reserved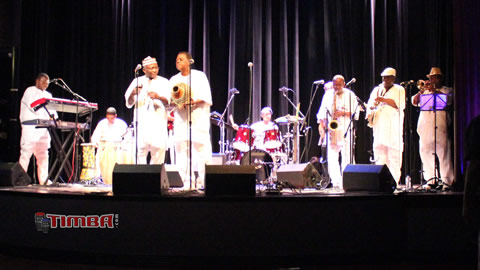 One of the important root sources of Afrocuban music is what is now the country of Benin, and you can hear similarities as well as differences when you listen to the music from both places (the Afrocuban music that draws upon Arara traditions probably comes closest to reflecting the Benin connection). Benin has had a number of exciting bands, and one of the very best is Le Tout Puissant Orchestre Poly-Rythmo (also known as Poly-Rythmo de Cotonou; "tuit-puissant" means almighty), which was founded in the late 1960s and recorded literally hundreds of recordings in Africa during the decades to follow. In spite of an amazing discography during that period, the band did not really tour off the continent then and did not become well-known in the rest of the world except to those who closely followed music from that part of Africa. The longer history of the group is interesting and can be found on the band's website and in the liner notes of their recently-released CD Cotonou Club.
Poly-rythmo's music draws upon tradition including the musical traditions in Vodoun, but it also incorporates funk, soul, bits of ska and a number of other influences. The finished product is unique and very potent.
As of July 2012, the personnel include Melome Clement, founder/band leader/saxophone; Vincent Ahehehinnou, vocals, who joined in 1968 and returned in 2009 after a long hiatus after the late 70s; Gustave Bentho, bass and spiritual leader; Pierre Loko, tenor sax/percussion; Anago Cosme, vocals and a member for decades; Maximus-Unitas Adjanohun, guitar; Fifi Leprince, guitar; Vital Assaba, trumpet; Moise Loko, keyboards; Bonaventure Didolanvi, drums, and Celestin Honfo, percussion.
We caught this group at the Mayne Stage in Chicago in on July 11, 2012 during part of a larger North American tour. This is the second time we have seen them live, and both times they ignited the crowds that came to see them. This night , they had the audience dancing, clapping and shouting during the performance. Although the lyrics were primarily in French and Fon, a key indigenous language of Benin, there was a powerful connection on both a musical and emotional level. We asked the band some questions through journalist Elodie Maillot (our own French being insufficient to do an interview); here were some key questions and answers: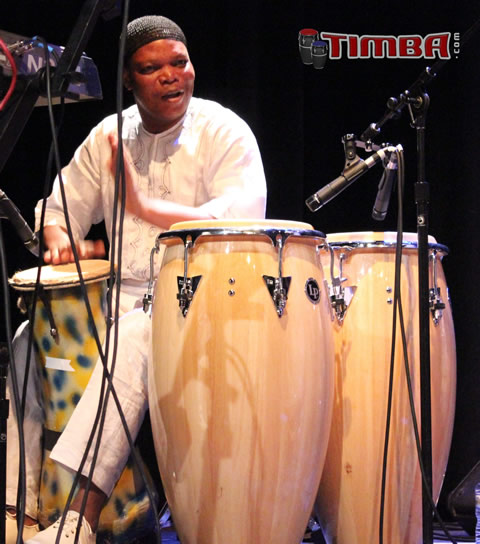 ---
(Timba.com): The people and music of what is now called Benin played a role in the development of Afrocuban music, and of course many musicians throughout west and central Africa have listened to Cuban music too. Has Poly-Rythmo ever performed in Cuba? If so, when, and how was the experience?
(Poly-Rythmo): As you say, this is Afro-cuban music, you can hear the African linkage. No, unfortunately, but we really hope we could go there. However a lot of Cuban musicians played with us in Cotonou including Orquesta Aragon, Johnny Pacheco, Papaito, Roberto Torres etc....
(Timba.com): In Cuba, a band called Irakere was experimenting with Jazz, Funk and the African origins of Cuban music, and some of their recordings from the 1970s and 1980s have a sound and feel that is a little similar at times to some of what Poly-Rythmo was doing during the same period. The songs themselves are different, but I notice some relationships (as well as many differences) when listening to both bands. This is probably because of the Benin-Cuba musical connection that I mentioned earlier. Did Poly-Rythmo ever have any contact with Irakere or any other progressive bands in Cuba? If yes, please tell us more about it.
(Poly-Rythmo): Unfortunately we do not know Irakere personally. we heard their music though.
(Timba.com): . Did Afrocuban music have any direct influence on any of Poly-rythmo's material? How?
(Poly-Rythmo): When our grand grand parents were deported to the New World, they were supposed to forget everything, and they were even forced to do so by turning around the sacred no-return tree, but they never forgot the rhythm, the bells, and the percussion from where they were coming from. Even today some languages from Benin are spoken in Cuba. This influence is positive, but Cuban music did not really influence our music because our rhythms were 'afro latino" from the beginning. We use the same spring, the same source. Today we can talk about Salsa, pachanga, guaracha, guaguanco etc. There is a real will to erase the world AFRO in today's Afro-cuban music but this all comes from Africa. But you can not forget the bells, drums which eventually became Tumba, or shekere since they are belonging to Africa and especially to the God Xango.(Shango). We have a big brother in Benin who unfortunately passed away a couple years ago, Gnonnas Pedro, who was really worshipping and singing Afro-cuban music (even singing in spanish or in "Cuban", I would say) , and he said this music was coming precisely from a village in Benin called Ketu. So the influence is definitely there, but the origins are from here.
(TImba.com): Poly-Rythmo is one of the funkiest bands on the planet. What is your opinion of American funk - are there any American bands or musicians that you admire?
(Poly-Rythmo): Thanks! We love American music! A lot of them, especially James Brown, Otis Redding, Sam and Dave, Wilson Pickett, Aretha Franklin, Etta James and of course Jimmy Hendrix, Ray Charles, Jimmy Smith (more jazzy) ... and so many others ...that we used to sing and cover. They enabled us to discover American funk and soul music. We took a lot from American funk music to get inspiration in our music. Since we were school children, we fell in love with this music that we discovered on national radio which was playing all kinds of tunes. The national radio used to organize special contests, and we used to perform in such contests between students. Those contests led us to study thosw American tunes to be able to perform them in the best way. Also, the American funk was created by African descendants, so these are our cousins! They are different from African music, but in Poly-Rythmo, we managed to dig into vodoun tradition to mix it with funk and give it special colours. The American funk has a specific American face, and the American music came from various cultural traditions. Each African people (folk) has its own tradition and it all blended in America.
(Timba.com): . Poly-Rythmo recently released an excellent new recording, Cotonou Club. Are any more future recordings planned in addition to this? Also, will any more of the older recordings be reissued?
(Poly-Rythmo): Cotonou Club is expressing a linkage between today and yesterday. It is a cultural bridge. If we can go back to record again soon, we would be very happy to release brand new songs... stay tuned !!
---
For a lot more about Poly-Rythmo including more about the history of the band, its tour schedule, video and sound clips, etc., visit their website at http://www.polyrythmo.com/
Their new CD, Cotonou Club, is available various places along with a half-dozen CDs with reissues of some great material from prior decades.
Click on the thumbnails below to enlarge the images:




















Bill Tilford - Saturday, 08 September 2012, 12:21 PM