Mejor corista de la timba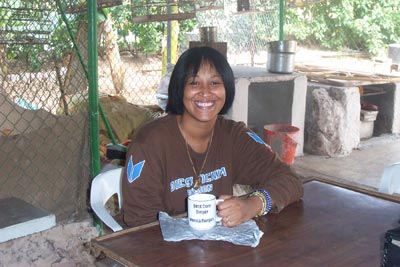 The Timba.com award for Best Timba Coro Singer went to Vannia Borges. This may seem a bit odd since she is a lead singer and now a soloist. But certaily she also sang coro at times with Bamboleo. To be honest I was afraid she'd be insulted at being called "corista". But quite the opposite, she was very happy to hear about the award.
She had no idea that she had won, but she graciously invited us in and took a few minutes to talk with us about her current project. We all know that she is a spectacular singer with a great voice and stage presence, but she is also a very friendly and warm person who has not let her talent go to her head. Click the links below to hear what she had to say about the award and about her current plans.
Interview transcription/transcripción de la entrevista
Tuesday, 22 March 2011, 07:32 PM