Vannia Borges Hernández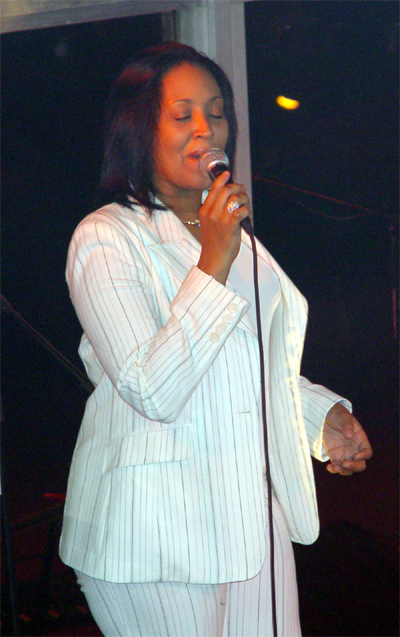 photo by Andrés Vargas
intrumento/instrument: voice, voz
grupos/groups: Solo Artist, Bamboleo, Pachito Alonso
grabaciones/recordings: All of Bamboleo's recordings, Pachito Alonzo: Dame un pedacito de tu amor, Pachito Alonzo: Yo siempre tengo lo que tú necesitas, Havana Allstars: Charanga!, Rolo Martínez: Para bailar mi son (as a corista), Manolín: De buena fe (as a corista), Issac Delgado: La fórmula (as a corista)
lugar de nacimiento/birthplace: ?
formación musical/musical background: ?
lugar actual de residencia/current residence: La Habana
premios/awards: Timba.com: Mejor Corista de la Timba/Best Timba Coro Singer
Watch Vannia accept her award on video or read the transcript.
¡escúchala! Bamboleo: Tú y yo, somos una misma cosa
Entrevista (1-2004) por Andrés Vargas
Interview with Bruce Ishikawa and María Rodríguez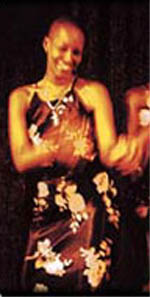 Vannia Borges is a spectacularly charismatic lead vocalist, but also a very serious professional musician as her recording credits show. Issac, Manolín and Rolo Martínez have all chosen her to record coro parts on their most important recordings.Vannia and Bamboleo director Lázaro Valdés, Jr. played together in Pachito Alonzo y su Kini-Kini before leaving to form Bamboleo and have produced three important albums, plus a live disc, with a changing cast of talented collaborators.

Vannia's earthy, high-energy approach to singing and dancing Timba is indelibly etched in the memories of nearly everyone who's seen her perform, but she may be even more impressive on ballads. When a bolero is called for, even some of the most progressive Salsa and Timba groups will usually revert to standard repertoire and pay homage to Beny Moré, but on Bamboleo's "Yo no me parezco a nadie" Vannia belts out two exquisite ballads which are every bit as original and compelling as Bamboleo's up-tempo Timba. Here's a particularly compelling passage from Leonel Limonta's "Tú y yo, somos una misma cosa".
In 2003, Vannia gave birth to her first child and also left Bamboleo. She has been doing concerts as a solo artist as well as numerous guest appearances, including a series of concerts with Azúcar Negra. [Kevin Moore]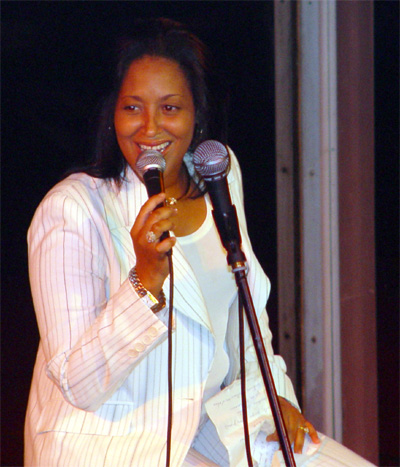 photo by Andrés Vargas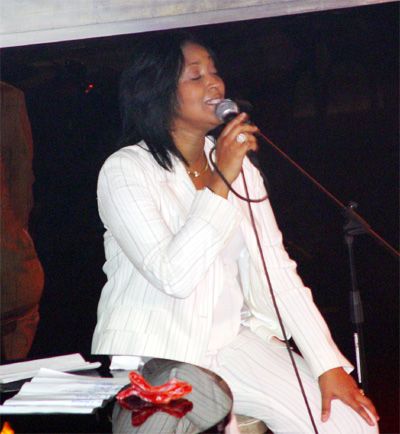 photo by Andrés Vargas
Michelle White - Tuesday, 21 February 2012, 06:01 PM