Lo Nuevo
[hide]
Fotos Del Día
[hide]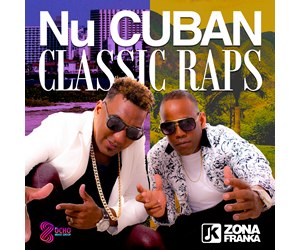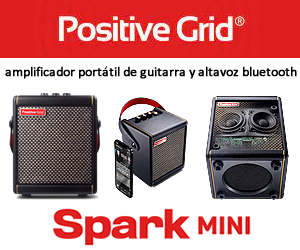 December 2010- Berklee Professor Brings Students to Havana, Cuba
Berklee Professor Brings Student Digital Arts Group to Havana, Cuba, for Cross-Cultural Collaborations and Performances Fusing Cutting-Edge Electronic and Traditional Elements
BOSTON, November 18, 2010 -- Neil Leonard, a professor in Berklee College of Music's Electronic Production and Design Department, will bring the Berklee Interarts Ensemble to Havana, Cuba, in December to create and perform a new work from a week-long, cross-cultural collaboration with local student musicians, composers, and dancers. The creative process and artistic research will take place in the homes, studios, and institutions of the local artists. Collaborators from both sides will equally immerse the other in their rich and complex practices, the Berklee group providing a window to cutting-edge practice in digital arts. This is the first time that a Berklee student group has gone to Cuba.
The Interarts Ensemble will work with students from the Laboratorio Nacional de Musica Electroacoustica (LNME ) and Instituto Superior de Arte (ISA) to create a new composition fusing vocals, electronic music, sound design, and Afro-Cuban percussion. The piece will be called "Nuestro Tiempo," inspired by the interdisciplinary arts collective that was founded by pioneering composer Juan Blanco, who linked Cuba's folkloric traditions to global innovations in electronic and digital arts. The group will debut the piece at the Museo Nacional de Bellas Artes on December 3 in a concert organized by Blanco's son, Enmanuel.
In the weeks leading up to the trip, Berklee students are busy with preparation. Katie Bilinski and John Hull are designing sound and composing music for contemporary dance. Julia Easterlin is preparing text and a vocal performance partially inspired by Cuban folkloric music and modern Cuban literature. Enrico de Trizio is creating an interactive 3D animation to accompany his electronic music.
The trip is modeled after one that Leonard experienced as a young musician. "As a teenager, I had been deeply moved by the music by Chucho Valdés and Chano Pozo and knew that I had to experience this work first hand," he says. "I got my first passport after graduating from New England Conservatory to visit Cuba, in 1986. I was amazed by the caliber and diversity of practice that I found. I saw Afro-Cuban folkloric groups playing instruments brought by Chinese immigrants a century earlier, jazz groups without peers in terms of pure spirit, and I met Juan Blanco."
That same year, when few Americans were in contact with Cuban musicians, Leonard was invited to meet with leading composers Leo Brouwer, Chucho Valdés, Juan Formal, Oriente Lopez, and Blanco, who wrote a letter to Cuba's Ministry of Culture requesting a forum to discuss the implications of new technologies on their music with him. This was 25 years ahead of the current wave of visits to Cuba by U.S. artists, including Jazz at Lincoln Center and Wynton Marsalis.
"The students will interact with the strongest artists that I've met during 25 years of visiting the island," adds Leonard. "They will see how Cuban artists, despite the inherent difficulties of the third world, have consistently produced some of today's most compelling work in music and the contemporary arts. I'm expecting that this experience will resonate with our students for years to come."
Neil Leonard is a composer, saxophonist, and interdisciplinary artist. He performed live electronic music with the Boston Ballet, composed music for Tony Oursler's video/performance piece "Relatives" at the Whitney Biennial, and created sound design for numerous multimedia installations with Maria Magdalena Campos-Pons, including exhibits at MoMA/New York, and the Venice and Dakar Biennales. Recently, Leonard presented works for saxophone and live electronics and video at Moscow Autumn, Russia; Musicacustica, Beijing; and the Panama Jazz Festival. Leonard's "Dreaming of an Island," for orchestra, electronics, and live video, was premiered by the Indianapolis Chamber Orchestra. Don Byron and Uri Caine premiered his composition "Totems" at the Carnegie Recital Hall.
# # #
martes, 22 marzo 2011, 07:32 pm