New Stuff
[hide]
Photos of the Day
[hide]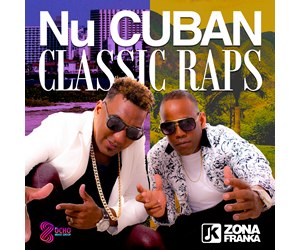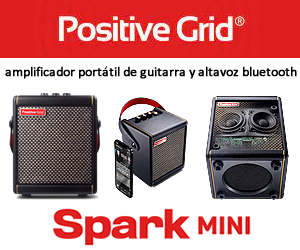 SpanishEnglishA Full - (EGREM) Released 2014
CD/DVD Review: A Full by Luis Barbería feat. Sexto Sentido (EGREM 2014)
Review by Bill Tilford, all rights reserved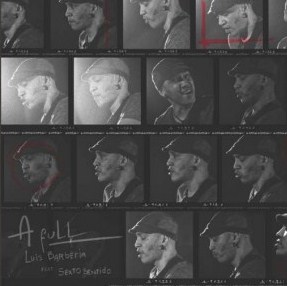 Luís Alberto Barbería Díaz was part of Habana Abierta in the 1990s and has collaborated with other artists since that time. This project brings him together in a mix of styles with Sexto Sentido in a collection of songs that consist of R & B/Trova Fusion (Tatuaje, Recorriéndote, Filineándote), Cuban Rock/Fusion (A Full), Bolero (Bolero en blanco y negro), Nueva Trova (Dibujo a crayon, Georgia, Gota de agua), folkloric (Rockotocompás, Sangre revuelta), and Bossa (Del cielo a mi vida), The DVD section contains a videoclip of Tatuaje, a Making Of section and a photo gallery; I'm oversimplifying here- Sexto Sentido's vocal contributions give a sort of R & B element to most of the tracks.
This is a pleasant, mostly laid-back recording with intelligent arrangements that might also go over well with that part of the R & B audience in North America that doesn't have issues with lyrics in Spanish and of course, fans of Trova.
A Full won a Cubadisco 2015 award in the Fusion category. It was also nominated in the Making Of category.
Songs (all credited to Luis Barbería):

1. Tatuaje
2. A Full
3. Bolero en blanco y negro
4. DIbujo a crayon
5. Georgia
6. Rockotocompás
7. Gota de Agua
8. Del cielo a mi vida
9. Sangre revuelta
10. Recorriendote
11. Filineándote
Personnel in A FULL
| Role - Instrument | Name |
| --- | --- |
| Líder, Composer, Guitar, Vocals | Luís Alberto Barbería Díaz |
| Vocals | Sexto Sentido (Arlety Valdés, Yudelkis Lafuente, Wendy Vizcaino, Karla Vicens) |
| Guitar | Nam San Fong |
| Bass | Tailin Marrero |
| Drums | Rodney Barreto |
| Guest Artists | Harold López-Nussa (Piano, 3); David Suini, (percussion, 5,6,9); Yiglin Lara (minor percussion); Jan Carlos Piñol (quinto,9); Julio Padrón (trumpet solo, 5); Kelvis Ochoa (vocals, 6) |
| Musical Producers | Luís Alberto Barberia Díaz, Nam San Fong |
| Vocal Arrangements | Arlety Valdés (2, 3, 4, 7, 10); Yudelkis Lafuente (1, 5, 6, 8, 9) |
| Recording | Roberto Hernández Infante, Alejandro Pulido Vilaseca |
| Mix and Mastering | Waldy Domínguez, Wavesound Studio, Miami, Fl |
| Making of | Giselle Delgado (Direction, Production, Photography); Javier Pérez (Photography); El Central Producciones (Editing and Postproduction) |
| Video Clip (Tatuaje) | Randy Valdés (Direction, Photography, Editing and Postproductions); Kevin Álvarez (Camera); Randy Valdés & El Central Produccions (Production) |
Bill Tilford - Wednesday, 24 June 2015, 08:31 PM