New Stuff
[hide]
Photos of the Day
[hide]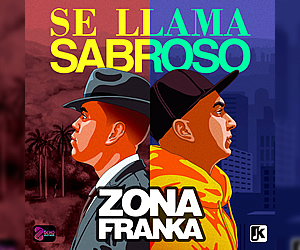 SpanishEnglishBueno - (Bis Music) Released 2013
CD Review - Bueno by Descemer Bueno (Bis Music 2013)
Review by Bill Tilford, All rights reserved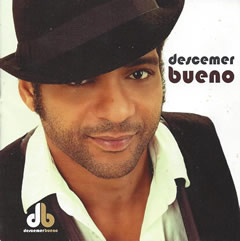 Descemer Bueno has had a very eclectic career, including his early days as a bassist for trovador Santiago Feliu to his Jazz combo period (Estado de Animo and Columna B), and Hip Hop (with Yerba Buena and his later solo Fusion album Siete Rayo). He also became known as a composer of boleros and soundtrack music and a vocalist among other things, and he has an extensive discography as a producer, arranger and composer with multiple artists and multiple styles. . His songs appear in multiple films and commercials worldwide.

This album. Bueno, reflects that eclectic background, and many of the songs are vocal and/or compositional collaborations with other artists (Haila, Alaín Daniel, Gema Corredera, X Alfonso, and Omar Hernández. Most of the songs are ballads and what is designated comtemporary song in Cuba, but there is also some Hip Hop in Tu luces sobre mi, and Lloro por ti is a Salsa arrangement. It is worth mentioning that although this is an album of popular music, several prominent Cuban Jazz musicians appear in the roster for the album, and this contributes to the high quality of the project.

Bueno was one of two winners of the Composer's Award at Cubadisco 2013 and was the winner of the Contemporary Song and Videoclip categories. The liner notes include the lyrics to all of the songs. You can watch three videos on the official website.
Songs:
Tus luces sobre mi
Quisera volver
Siete días
Ser de Sol
Cuando me enamoro
Lloro por tí
Ciego amor
Tú y yo
Arenas de soledad
Ella
Roster for Bueno
| Role - Instrument | Name |
| --- | --- |
| Composer | Descemer Bueno (all tracks) with Baby Lores (2), Kelvis Ochoa (3), Israel Rojas (4), Enrique Iglesias (5, 6), Kelvis Ochoa & X Alfonso (9), Omar Hernández (10) |
| Lead Vocals | Descemer Bueno (all tracks) with Haila (5), Alaín Daniel (6), Gema Corredera (7), X Alfonso (9), Omar Hernández (10) |
| Drums | Ruy-Adrián López-Nussa (1), Rodney Y. Barreto (2, 4, 6), Oliver Valdés (3, 5, 8) |
| Piano | Harold López-Nussa (1, 3, 4, 10), Antonio Rodríguez (2, 6), Rolando Luna (5, 7, 8, 9) |
| Bass | Descemer Bueno (1, 3, 4, 5 8, 9), Gaston Joya (2, 7), Yandy Martínez (baby bass, 6) |
| Strings (1, 3) | William Roblejo, Anolan Gonzalez & Lester Monier |
| Electric Guitar | Nam San Fong (1, 3, 4, 5, 6, 9) |
| Acoustic Guitar | Nam Sam Fong (4, 7, 8, 9) ; Jésus Cruz (2) |
| Percussion | Guillermo del Toro (2, 5, 7, 8), Otto Santana (3, 4, 9) Andres Coayo (6); Jorgé Coayo (6) |
| Brass | Julio Padrón (5, 8), Juan Carlos Marín (5, 8), Alexander Abreu (6), Anaury Pérez Rodríguez (6), Yuniet Lobaito Prieto (6), Julio Rigal (7), |
| Coros | Omar Hernández (2, 4, 5), Barbara de los Angeles Zamora (6), Enrique Luis Pérez (6), Amaury Pérez Rodríguez (6) |
| Producer | Descemer Bueno |
Bill Tilford - Saturday, 07 June 2014, 12:28 AM