New Stuff
[hide]
Photos of the Day
[hide]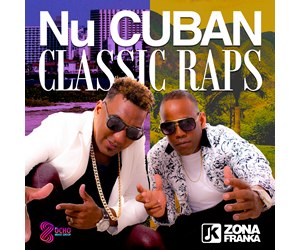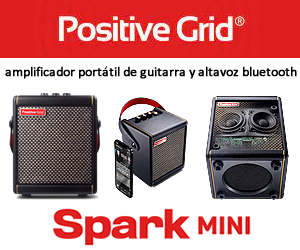 CD Review: Derramando Luz by Gema Corredera (GC Music LLC 2013)
Review by Bill Tilford, all rights reserved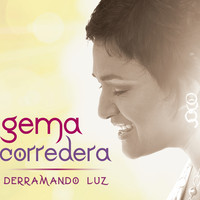 In recent years, Filin, a Cuban music movement that incorporated many elements of North American Jazz with results that were often as beautiful as the best output of Brasil's MPB movement, has been making something of a comeback in Cuba due to efforts of artists such as Miriam Ramos, but the genre had been relatively neglected in the United States until now. Derramando Luz is a beautiful, unique project that incorporates the dramatic essence of that movement into the songs.

Gema's singing debut was at the age of 7 at the Hubert De Blanc Theater in Havana, and she later studied classical guitar and Bel Canto singing. Her resume includes a very successful period as part of Gema y Pavel, and some readers will be familiar with her work from those recordings. Her vocal range is vast and distinctive; there aren't many things that she can't do well, whether it is scat singing, bending notes, opening up with an operatic flourish, imitating a muted trumpet (as she does in the title track), diving into folklore or soul or putting some saudade into her voice. This recording showcases much of that range, and she works with a stellar band here that includes some of New York's elite such as Yosvany and Yunior Terry, Osmany Paredes and Manuel Valera. This band has plenty of room to play in this recording; a special moment comes in Canción breve when Gema and bassist Yunior Terry engage in a musical dialogue of sorts. Yunior's part of the dialogue is evocative of some of Dave Holland's work from the 1970s.

Although the music in this recording is distinctly Cuban, the special nuances of Filin will be new (and wonderful) to many North American listeners. That alone would be reason enough to obtain this album, but the quality of the performances also makes this a must-have. Gema's voice ranks with those of some of the Brasilian greats such as Claudia or Elis Regina and deserves wider recognition than it has received in the United States to date.
Derramando Luz was nominated in the Contemporary Song category in Cubadisco 2013. .
Tracks:
1. Chévere
2. Despacito
3. Derramando luz
4. En el mapa de tu cuerpo
5. Canción breve
6. Ridicula emoción
7. Filindeándote
8. Tengo
9. Anana Oyé
10. Otro lugar
11. Sangre revuelta
Personnel in Derramando Luz
| Role - Instrument | Name |
| --- | --- |
| Voice, Back-up vocals, Trumpet sound on track 1 | Gema Corredera |
| Alto and Soprano Sax, Chekeré, Güiro, Back-up vocals | Yosvany Terry |
| Acoustic Piano | Osmany Paredes |
| Acoustic Bass, Back-up vocals | Yunior Terry |
| Drums, Back-up Vocals | Obed Calvaire |
| Percussion, Vibes, Back-up Vocals | Alfredo Chaodry |
| Keyboards 3,4,9 | Manuel Valera |
| Acoustic Piano 8 (special appearance) | Gonzalo Rubalcaba |
| Executive Producer | Jeanne Habib |
| Producers | Gema Corredera & Yosvany Terry |
| Music Director, Arrangements (except 8) | Yosvany Terry |
| Arrangments (8) | Gonzalo Rubalcaba |
| Production collaborator | Nancy Soto |
Bill Tilford - Saturday, 05 April 2014, 05:51 PM