Lo Nuevo
[hide]
Fotos Del Día
[hide]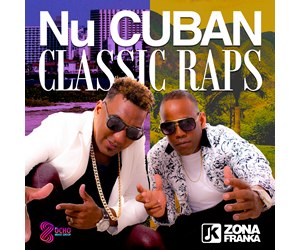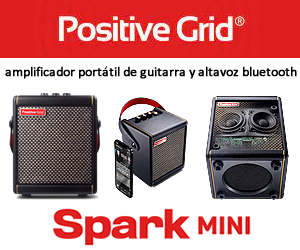 El Que Corta El Bacalao (Soneros Records) Released 25 January 2017
CD Review: El Que Corta El Bacalao by Soneros All Stars
(Soneros Records SEVWW17001 2017)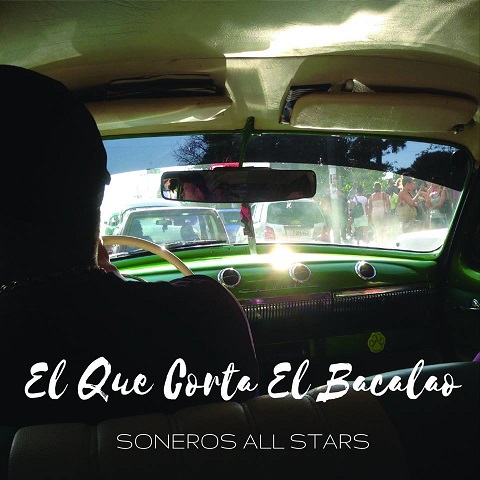 "El Que Corta El Bacalao" is a delight for dancers and fans of Cuban music. The title track refers to an old saying that dates back to the Spanish colonial period and slavery in the Caribbean. The slaves were fed cod and one person was in charge of cutting the fish and handing it out. This person had a lot of power and so the meaning of the phrase is essentially "the one in control" or to make it more idiomatic "the one who rules the roost" or "the leader of the pack" - very apropos for the album itself.
The album contains six songs all of which are strong dance tracks. Yanesito provided the arrangements while the lyrics are by Emilio Frias "El Niño". It is refreshing to hear so clearly the base of traditional son - more pronounced in tracks such as "El Panadero" and "Vengo de Cuba", but clearly present in all of the songs. They are filled with tasty breaks and the more hardcore timba tracks give us the gear changes dancers love to go wild to. And for Spanish-speakers, the lyrics are quintessentially Cuban.
The musicianship is impeccable. Piano by Wilfredo Naranja "Pachy Jr." (El Niño y La Verdad, ex-Revé), Andy Fornet on timbales (La Charanga Habanera, ex-Revé), Raúl Lara on bongo, Denis Izquierdo on güiro, and backing vocals by Roberto Morales (El Niño y La Verdad, ex-Revé). Representing for Sweden is the horn section - Klas Nilsson on trumpets, trombones by Nikolas Viisanen and Johan Åström. Yanesito himself recorded tres and bass on the album - his tres tumbaos and solos are part of the band's special sello .
Emilio sings lead on the first three songs. El Que Corta El Bacalao and "Tú no Eres POpular" are both hard-driving dance tracks, while "Lo Siento" is timba romantica that stars off gently, but kicks in to full timba mode after the montuno.
Pascual "Sinsonte" Matos sings lead on "El Panadero" and "Vengo de Cuba". "El Panadero" is a traditional-style son and the lyrics are classic Cuban double entendre about baker who walks through the neighborhood selling his baguettes to all the ladies. I expect to see instructors using this song in son workshops this at congresos. "Vengo de Cuba" is a song about nothing less than son music itself. While not as traditional as "El Panadero", "Vengo de Cuba" has a sweet tres tumbao that introduces the first coro.
Tha album closes with an upbeat, romantic tune: "Nunca pensé". It includes a delicate piano solo by Pachy, and a trumpet solo by Klas Nilsson. Emilio and Sinsonte share vocals at the beginning and Sinsonte takes the pregones after the montuno.
With "El Que Corta El Bacalao" Yanesito has set the bar high, releasing what will be one of the best albums of for Timba 2017. I highly recommend this CD for both fans and DJs.
Track list
El Que Corta El Bacalao
Lo Siento
Tú No Eres Popular
El Panadero
Vengo De Cuba
Nunca Pensé
Role - Instrument
Name
Producer
Jan Miklos Bogdan
Lyrics
Emilio Frias "El Niño"
all rights Jan Miklos Bogdan
Arrangements
Jan Miklos Bogdan

Lead Vocals
Emilio Frias "El Niño"
Pascual Matos Aguirre "Sinsonte"

Coros
Roberto Morales
Pascual Matos Aguirre "Sinsonte"
Emilio Frias "El Niño"
Tres & Bass
Jan Miklos Bogdan
Bongo
Raúl Lara

Timbales
Andy Fornet

Güiro
Denis Izquierdo

Piano
Wilfredo Naranjo "Pachy Jr."

Trumpet
Klas Nilsson

Trombone
Nikolas Viisanen
Johan Åström

Mastered at
LANDR
Mixed by
Jan Miklos Bogdan at Tres N'Bass™ Stockholm, Sweden
Photos & Artwork
Jan Miklos Bogdan
Recorded at
EGREM Studios Havana, Cuba
Tres N'Bass™ Stockholm, Sweden
Sponsored by
Statens Kulturråd
Göranssonska Stiftelsen
Michelle White - miércoles, 25 enero 2017, 05:25 am