New Stuff
[hide]
Photos of the Day
[hide]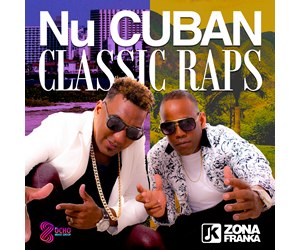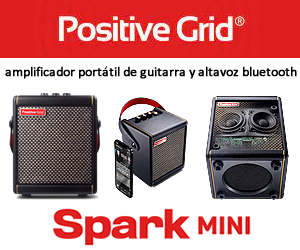 SpanishEnglishEn el mismo lugar - (Colibrí) - Released 2012
Enhanced CD Review: En el mismo lugar by Moncada (Colibri CS-166 released 2012)
Review by Bill Tilford , all rights reserved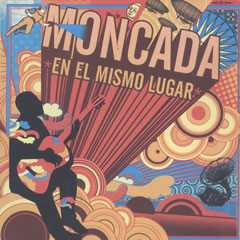 Grupo Moncada was born at the University of Havana in 1972, and although it has not toured the United States very recently, most accounts agree that it was the first group to do so (in 1979) since touring the US became impossible due to the state of US-Cuba political relations. Thanks in part to a television appearance on Conan 's program and a favorable article in Rolling Stone , it is possible that they may appear in the US again in the near future.
Moncada is considered to be a very important part of the Nueva Trova movement, but in order for the average listener in the United States to grasp this, it is necessary to first rid onseelf of the common stereotype of the genre as being music for listening, but not for dancing. Even this writer has been vulnerable to that manner of thinking from time to time, but he was largely cured of it last year when he had the opportunity to see Moncada at a live concert with casineros dancing to their music. This album is representative of the massive scope of Moncada's repertoire - Popular Dance Music, elements of Rock, Ska, Reggae, Hip Hop, almost everything that has been incorporated in Nueva Trova through the years. The first song in the album even has traditional brass band music thanks to an invited brass band from Bayamo. This song, Bandas de serenata , also has a video included in the CD.
There is plenty of Nueva Trova as North Americans understand the term, but Todo lo que tengo , for example, has enough Ska in it to appeal to fans of groups like Los Fabulosos Cadillacs ; Hip Hop Montuno blends several genres together all at once. (There is even a very brief quote from That's The Way I Like It .) This song had the potential to become a traffic accident, but it is arranged quite well, and fans of groups like Interactivo and Qva Libre would enjoy it. Caribe includes some elements of Reggae. Tania and Será el amor are the type of ballad that many North Americans usually visualize when they hear the term Nueva Trova; they start slowly and evolve into nice Rock/Canciónes. The title track, En el mismo lugar , would be perfectly at home in a recording by a group like Jorge Santana 's Malo . Las Cositas de mami , Tengo que decirte adios and La clave en mi corazón are the best dance tracks in the album. Dejame is a style of Cuban Rock that some in the United States have tried to deny exists, but it has been there for years.
According to the liner notes, En el mismo lugar is also the name of a television program that began at about the same time as this recording was made. In a way this is fitting, because Moncada is still doing what it has always done - incorporating new musical influences in a very Cuban way.
En el mismo lugar was nominated for a Cubadisco award (Cuba's equivalent of the GRAMMY Awards) in 2013 in the Latin Music category, and in 2012, the group was awarded a Premio de Honor at Cubadisco for Lifetime Acheivement. The group had already won several other awards through the years.
It might require a little work to find this recording in the United States, but in addition to the musical merit of the album, this has value as an excllent introduction to modern Cuban music for listeners who are unaware of just how many different genres have contributed to Nueva Trova. .
.
Songs:
1. Bandas de serenata (both CD and video) (Composer: Alberto Caleris)
2. No estas (Composers: Patricio Amaro, Tony Luís González)
3. Todo lo que tengo (Alejandro Lozano)
4. Hip Hop montuno (Composers: Osmel Franci / Baby Lores)
5. Caribe (Composer: Alexander González)
6. Tania (Composer: Alberto Caleris)
7. En el mismo lugar (Composers: Alexander González / Jorge Gómez)
8. Las Cositas de mami (Composer: Luís "Lili" Martínez)
9. Será el amor ( Composers: Juan Carlos Rivero / Patricio Amaro
10. Tengo que decirte adiós ( Composer: Patricio Amaro)
11. Dejame (Composer: Juan Carlos Rivero)
12. La clave en mi corazón (Composers: David Blanco / Jorge Gómez)
Personnel in En el mismo lugar
| Role - Instrument | Name |
| --- | --- |
| MONCADA | |
| Director, Keyboards | Jorge Gómez |
| Musical Direction, Piano, Keyboards, Vocals | Juan Carlos Rivero |
| Lead Vocals | Tony Luís González |
| Electric Guitar | Miguel Comas |
| Electric and Acoustic Guitar | Marciel Miranda |
| Bass | Alexander Gonzalez |
| Flute. Saxophone | Pedro Trujillo |
| Tumbadoras | José Alberto Himely |
| Drums | Alexis Fernández |
| GUEST VOCALISTS | Diana Fuentes (2); Teresa García Caturla (5); Marisol Fernández (5); David Blanco (12); David Torrens (3); Patricio Amaro (1); Baby Loer (4); Osel Francis & Cubanos en la Red (4) |
| GUEST MUSICIANS | Ernán López-Nussa (Piano, 6); Banda de Conciertos de Bayamo (1); Mayito "Mayohuacan"Echevarria (Tres, 1); Cuarteto de Cuerdas de la Orquesta de Camara de la Habana; Carlos Cartaya (Piano, 2, 10); Frank Padrón (Trumpet); William Borrego, Juan carlos Marín (Trombone); José Alberto "Pepe" Alvarez, Juanito "El Abuelo"Gómez (Percussion) |
| General Direction | Jorge Gómez |
| Musical Production | Juan Carlos Rivero |
| Executive Producers | Roberto J. Pérez & Marta bonet |
| Recording and Mix | Maykel Barzaga, Maykel Barzaga Jr. |
| Mastering | Maykel Barzaga |
| Studio | Estudios MB, La Habana, Cuba |
Bill Tilford - Monday, 13 April 2015, 08:52 PM