New Stuff
[hide]
Photos of the Day
[hide]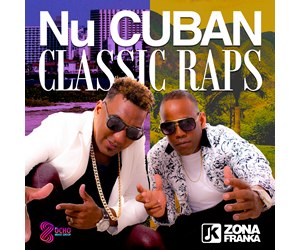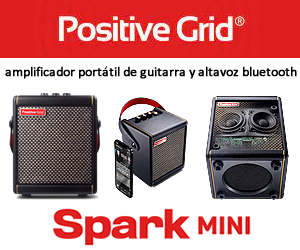 SpanishEnglishEn la calle una vez más - (Bis Music)- Released 2014
CD Review - En la calle una vez más by José Luís Cortes & NG La Banda
(Bis CD 948, Released 2014)
Review by Bill TIlford, all rights reserved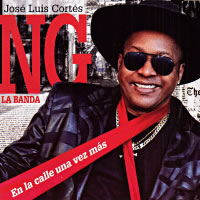 It has been 22 years since the last "En la calle" title by NG La Banda, and this new release lives up to the high expectations established by the first two. Los Metales del Terror are at full power, El Tosco contributes some excellent passages on flute, the songs are a mix of humor and social commentary (Rumba de la mujer, camará carries a message about mistreatment of women, Búscate un pañuelo coloraó, camará carries a message about drugs and alcohol), and most of the songs are solid Timba. There are a couple of other things in the mix - the opening track, Cocinero, camará, is a fusion of Merengue with Conga, El pasma'o, camará is a Bachata (redeemed with a good arrangement including some nice flute from El Tosco; Santa María Soccorso, camará and Resbalando, camará,are Jazz Cubano, and Rumba de la mujer, camará is what the title implies.
A couple of interesting things are happening in the vocals here - occasionally you will hear the type of not-quite-Donald Duck voice that George Clinton used in some of his recordings, and some (not all) of the coros have a tone close to what you hear in early Reve. Gissele Fuentes has a very prominent role in the vocals in this recording.
Musically, there are brief quotes from music as diverse as The Flight of the Bumblebee (Cocinero, camará) to Popcorn (Ocha lerí, camará). And, yes, every song title ends with camará.
NG is in one of its high cycles right now - I saw them live in May 2014, and the live show was also very exciting.
Regarding the Timba tracks, my personal favorites in this album are Gordo y flaca, camará and Búscate un pañuelo colora´o, camará.. They capture the exuberance of the early NG perfectly.
En la calle una vez más is easy to find in the United States.
Songs (all compositions José Luís Cortés):
1. Cocinero, camará
2. Maletero, camará
3. Un brdiyo ns'ms', camará
4. Viejito, camará
5. El pasma´o, camará
6. Santa María Soccorso, camará
7. Estoy muerta contigo, camará
8. Ocha lerí, camará
9. Gordo y flaca, camará
10. Resbalando, camará
11. Rumba de la mujer, camará
12. Mirando a josé, camará
13. Búscate un pañuelo colora´o, camará
Personnel in En la calle una vez más
| Role - Instrument | Name |
| --- | --- |
| Director General, Flute, Voice, Arrangements | José Luís Cortés "El Tosco" |
| Vocals | Ernesto Manuel Arnet "Chololate", Marino Calzado, Damian Serrano y Gissele Ferrer |
| Piano | Ernesto Reinaldo "Prida" |
| Keyboards | José Lázaro Cortés "Mandy" |
| Bass | Genis Armando Fuentes "Mandy" |
| Congas | Joel Driggs "El Mañoso" |
| Bongoes | Pablo Cortés "El Bombí" |
| Drums | José Alan Pérez |
| Percussion | José Angel Blanco "El Negro" |
| Tenor Sax | José Luís Hernández "El Chewy" |
| Alto Sax | Yosmel González "Piruly" |
| Trumpets | Basilio Ernesto Marquéz, & Randy Montero |
| Trombone | Eduardo Sandoval |
| Musical Producer | José Luís Cortés "El Tosco" |
| Executive Producer | Lang Hernández |
| Recording Engineers | José Ramón Soto, y José Angel Blanco "El Negro" |
| Studio | Estudios Eleguá Record |
Bill Tilford - Monday, 13 April 2015, 10:26 AM