Lo Nuevo
[hide]
Fotos Del Día
[hide]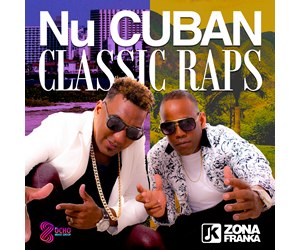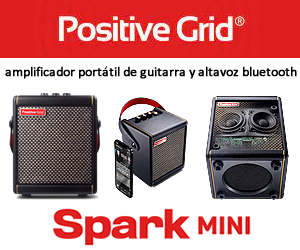 Omar Sosa: Album Review for ilé
CD Review: ilé by Omar Sosa Cuarteto Cubano
(Otá Records March 2015)
Review by Bill Tilford, all rights reserved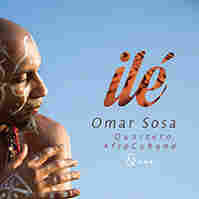 As the name of the project (Cuarteto Cubano) implies, Omar Sosa digs deeper into his Cuban roots than he has done in recent recordings - in addition to the three Camagüeyans in the core quartet, some of the guest artists include Yosvany and "Don Pancho" Terry, Pedrito Martínez and a vocal sample from Lazaro Ros. But Omar has traveled and explored much, and other influences inevitably blend into this fascinating mix. The Momentos (there are four) are intricate soundscapes that bring outdoor scenes to mind much like Manu Dibango'sand Airto's best work often conjured pictures of a riverbank, rain forest or marketplace. These are wonderful pieces to listen to with your eyes closed, letting your mind wander wherever the music takes it. (Please don't try that in your car though.) Some ot the songs, like La Tarde, offer an infusion of flamenco-based vocal elements and polyrhythmic clapping. Mi Conga is the most emphatically Cuban track in the album - this is a danceable track, but the percussion (including clapping) is denser than you'll hear in most Congas, and the solos are more intricate. Dame La Luz and Sad Meeting are also danceable tracks that draw upon Omar's Cuban roots. Old Afro A Baba is a blend of Cuban Folklore, Rap and a cameo sample from akpwon Lararo Ros. The opening and closing tracks (A Love Lost and A Love Lost Reprise) are mournful but beautiful, reflecting the loss of his mother during the project, and 4U is a pensive number featuring Omar on piano.
There is a lot of ethereal saxophone and guitar work in Ilé; an interesting feature of Omar's compositions (he composed and arranged all of the tracks except for La Tarde, composed by Sindo Garay) is that even his high-energy numbers have an underlying tranquility to them with the exception of Mentiras Enemigas, in which, as hinted at in the title, Flamenco and Jazz have a somewhat confrontational encounter with José "El Salao" Martín holding up the flamenco end of the encounter.
ilé is an uplifting blend of Cuban, African, Flamenco and Jazz ingredients, and it is full of interesting soundscapes. The more imaginative you are, the more likely you are to enjoy this album, especially the Momentos.
Tracks:

1. A Love Lost
2. Momento I
3. 4U
4. Mentiras Enemigas
5. Momento II
6. D Vuelta
7. Old Afro A Baba
8. Dame La Luz
9. Momento III
10. Sad Meeting
11. Momento IV
12. La Tarde
13. Mi Conga
14. A Love Lost Reprise (To my late mother)
Roster for iIé
Role - Instrument
Name
Grand Piano, Fender Rhodes, Motif ES8, Samplers, Programming, Vocal
Omar Sosa
Drums, Vocal, Kalimba
Ernesto Simpson
Electric Bass, Kalimba, Vocal
Childo Tomas
Alto and Soprano Saxophone, Flute,
Clarinet, Vocal
Leandro Saint-Hill
Special Guests


Guitars (1, 4, 7, 8, 12)
Marvin Sewell
Vocals (4, 12, 13)
Jose "El Salao"Martin
Vocals (1, 7)
Kokayi
Vocals (1, 6)
ZogaroS
Vocal Sample (7)
Lazaro Ros
Percussion (4, 6, 7, 8, 12, 13)
Pedro Martínez
Soprano Saxophone (2, 5, 9, 11); Chekere (5)
Yosvany Terry
Chekere (2, 9)
Eladio "Don Pancho"Terry
Palmas (1, 4, 8, 11, 12, 13); Cajon (1, 11)
Pascual Matos Aguirre
Producer
Omar Sosa
Executive Producer
Scott Price
Recording
Max Ross & Rich Lamb
Mixing
Max Ross & Omar Sosa
Mastering
John Greenham
Bill Tilford - martes, 10 marzo 2015, 11:38 pm