New Stuff
[hide]
Photos of the Day
[hide]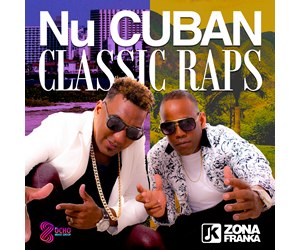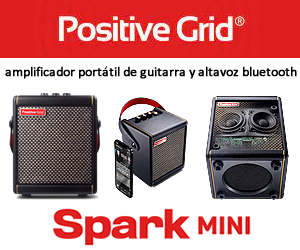 SpanishEnglishIntroducing Marialy Pacheco - (Neu Klang) Released 2014
CD Review: Introducing Marialy Pacheco by Marialy Pacheco (Neu Klang, 2014)
Review by Bill Tilford, all rights reserved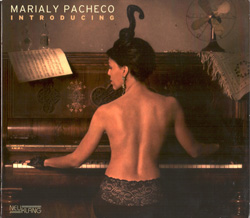 Nothwithstanding the title of the album, this is not the debut album of this Cuban Jazz pianist/composer; Marialy Pacheco has at least two earlier album, Bendiciones, recorded in 2004, and Tocando Adentro, in 2008. In 2002, she was the winner of the JoJazz competition in Cuba. This trio session was recorded in Germany in late 2013.
The Jazz versions of Cuban classics are capably done, but it is the original compositions that make this an interesting album. My favorite is Metro, an atmospheric piece which alternates between 7/8 and 6/8.
SONGS:
1. ¡Ay! Mama Inés (E. Grenet)
2. En el camino (M. Pacheco)
3. El Manisero (M. Simons)
4. Rumba (Cuban Suite, Pt. 1) (M. Pacheco)
5. Danzón (Cuban Suite, Pt. 2) (M. Pacheco)
6. Conga (Cuban Suite, Pt. 3) (M. Pacheco)
7. Madrigal (F. R. Goyko)
8. Tres Lindas Cubanas (G. Castillo)
9. Metro (M. Pacheco)
10. Cambodian Smiles (M. Pacheco)
Here is a video of Marialy perfoming solo (this is not related to the album).
Personnel in Introducing Marialy Pacheco
| Role - Instrument | Name |
| --- | --- |
| Piano/Vocals | Marialy Pacheco |
| Bass | Juan Camillo Villa |
| Drums | Miguel Altamar - Drums |
| Guest Artists | Joo Kraus (Trumpet, 7, 8); Rhani Krija (Percussion, 9, 10) |
| Producers | Marialy Pacheco, Klaus Wingensiefen & Philipp Heck |
| Recording, Mixing & Mastering | Philipp Heck |
| Recording Studio | Bauer Studios, Ludwigsburg, Germany |
Bill Tilford - Sunday, 10 April 2016, 09:01 PM