New Stuff
[hide]
Photos of the Day
[hide]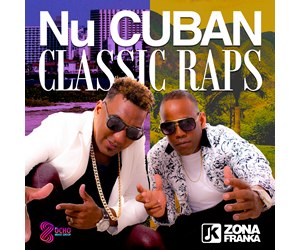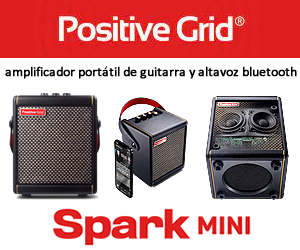 Lolo - (Soneros Records) Released 2014.03.26
CD Review: Lolo by Soneros All Stars
(Soneros Records SEVWW14001 2014)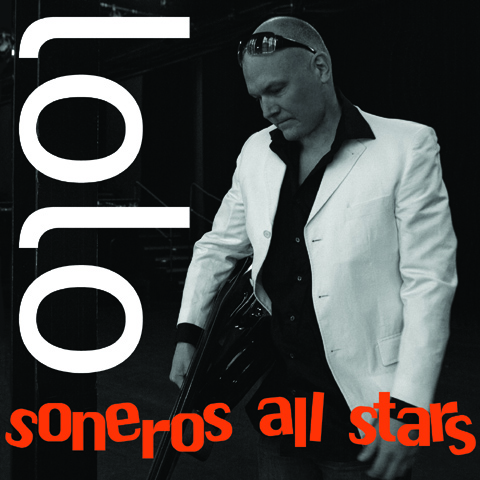 Lolo is an EP and the third release by Swedish musician and producer Jan Miklos Bogdan, known better to Cuban music aficionados as Yanesito. On his first two albums Yanesito immersed himself in the heart of Cuban music, collaborating on the changüí-inspired album ¡Dime Nagüe! with Arnaldo Jimenez, who was bassist and arranger for Orquesta Revé at the time and currently is bassist of Los Van Van. For his second CD, La Timba Soy Yo , Yanesito worked with the legendary Cesar "Pupy" Pedroso, founding member of Los Van Van and director of Pupy y Los Que Son Son, on a songo-influenced album with a tremendous groove and the rumbaesque vocal stylings of Mandy Cantero. In an interview with Timba.com in 2011, Yanesito said "I see ¡Dime Nagüe! and La Timba Soy Yo as a university education with the best teachers one can imagine". Lolo then is Jan Bogdan's doctoral thesis; proof of what he has learned and how he has incorporated that into his personal sello .
Lolo contains six songs, and each one is eminently satisfying from the dancer's point of view. Three are new songs written for the album, and three are updated versions from previous Soneros All Stars releases. Yanesito's journey from traditional sonero to modern timbero is reflected in his arrangements. They are firmly rooted in son, but there is nothing traditional about them. He mixes liberally with timba and rumba. Having recorded both tres and bass on the album, he knows how and when to use gear changes to get the audience worked up, without overdoing it.
Lolo opens with what is actually the third rendition of La Habana Tiene Su Meneo , which has previously been available as a single. Yanesito brings together the son version featuring Sixto Llorente "El Indio", Pascual Matos "Sinsonte" and José Antonio Rodríguez "Pepitín", with some of the best rumba aspects of the timba version that was released in 2011 featuring Lesmer Solenzar. While I liked both of the previous versions, the old adage "the third time's the charm" is proved true.
Solenzar also sings lead on his own composition Homenaje A La Rumba , which is the most intense song on the album. There is something deeply primal about rumba and this arrangement moves from timba to rumba to timba con bomba, challenging the dancers to keep up, giving them the musical variety timba fans crave.
Yanesito continues to demonstrate an almost sixth sense for finding the hottest singers in Havana to interpret his songs. In this case I am speaking of Emilio Frias "El Niño", ex-lead vocalist for Orquesta Revé and now the leader of the fastest rising new band in Havana - La Verdad. El Niño sings lead on the new version of Soy Amigo as well as the title track, which he composed and which features an arrangement by Wilfredo Naranjo "Pachy" Jr. and Yanesito.
Long-time collaborator and lead vocalist Pascual Matos "Sinsonte" takes lead on Ya Te Olvidé , written by pianist Richard Ortega. Yanesito modified the arrangement adding synth and writing new charts for trumpet, trombone and saxophone. Sinsonte's iconic voice soars over the laid back groove. Ahora llegó la hora indeed.
The album closes with Limpia Mi Son , another song that, with this CD, has received its third interpretation. Yanesito recorded a traditional son version with Cristina Azcuy on the CD Mariano , where he gave us a blazing tres solo. The second version was with Pedro Lugo "El Nene". In the final version, also with El Nene, Yanesito has redone the horn charts and, although the title speaks of son, this is not the son your mother listened to, but son for the new millennium.
Musicians on the album include, from Cuba, master percussionist Calixto Oviedo on drums and percussion, pianists Richard Ortega and Oldrich Gonzales, and from Europe, Martin Richard Lehner "El Zorro" on trombone, trumpetists Klas Nilsson, Petter Linde and Nino Fernandes, and from New York saxophonist Patrick Cornelius. More credits are listed below. See the Soneros All Stars facebook page for more.
Yanesito has hit this one out of the ballpark! Lolo is 30 minutes of scorching dance music, impossible to resist and a must have for DJs. You can purchase Lolo at iTunes , Spotify and other digital retailers.
Track list
La Habana Tiene Su Meneo
Homenaje A La Rumba
Soy Amigo
Lolo
Ya te Olvidé
Limpia Mi Son
Role - Instrument
Name
Producer
Jan Miklos Bogdan
Lyrics
Jan Miklos Bogdan
Lesmer Solenzar
Francisco Valdés Hernández
Emilio Frias "El Niño"
Richard Ortega
Maria Cristina Azcuy
Arrangements
Jan Miklos Bogdan
Lesmer Solenzar
Richard Ortega
Arnaldo Jiménez
Wilfredo Alexis Naranjo Jr. "Pachy"
Lead Vocals
Sixto Llorente "El Indio"
Pascual Matos Aguirre "Sinsonte"
José Antonio Rodriguez González "Pepitin"
Lesmer Solenzar
Emilio Frias "El Niño"
Pedro Lugo "El Nene"
Coros
Enrique Castellanos Cuesta
Pascual Matos Aguirre "Sinsonte"
Lesmer Solenzar
Emilio Frias "El Niño"
Tres & Bass
Jan Miklos Bogdan
Drums & percussion
Calixto Oviedo
Piano
Richard Ortega
Oldrich González
Trumpet
Klas Nilsson
Petter Linde
Nino Fernandes
Trombone
Martin Richard Lehner "El Zorro"

Alto saxophone
Patrick Cornelius

Mastered by
Oscar Zambrano and Mattias Murhagen at Zampol Productions, New York, USA
Mixed by
Jan Miklos Bogdan at Tres N'Bass™ Stockholm, Sweden
Photos
Annika Lundwall
Karin Wallin
Jan Miklos Bogdan personal collection
CD Design
Annika Lundwall
Production Coordination & Assistance
Mariela Moreno Pineda
Carelia Cadavid
Gabriela Gutarra
Pascual Matos Aguirre
Michelle White - Sunday, 22 January 2017, 04:31 AM