New Stuff
[hide]
Photos of the Day
[hide]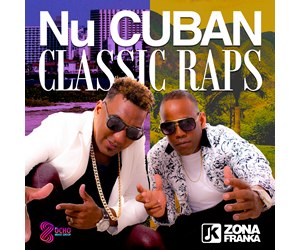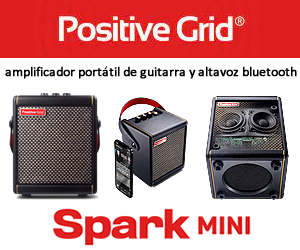 SpanishEnglishNi antes ni después (EGREM) July 2017
CD Review: Ni antes ni después
by Yasser Ramos y 9 Milímetros
(EGREM 2017)
Review by Michelle White , all rights reserved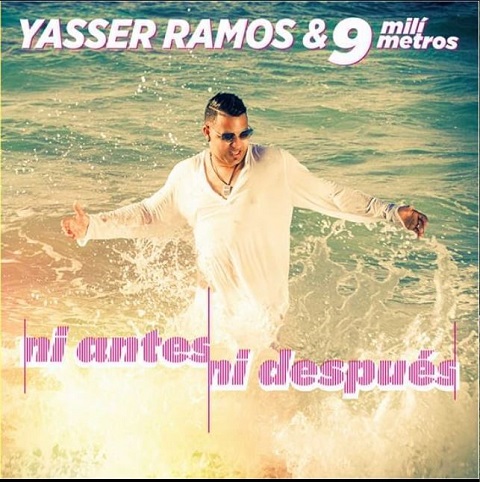 Yasser's first album "Yo Estoy Pa' Lo Mío" (apr 2015) was mainly timbatón. As he told us in an interview in July 2017, "...within a few months I realized that it wasn't my musical path to follow, so little by little I worked on finding my style as a soloist and as a band leader." With "Ni antes, ni después" - Yasser Ramos has begun to really find the direction of his new project and I'm happy to say that he has returned to timba with a vengeance. Keywords to describe this album are tumbao, groove, sabrosura, bailable, and great horns.
The compositions are all by Yasser, while most of the arrangements were written by bassist Yulian Yoel Eire Guardia, with three by Maykel Blanco's bassist Alfonso Álvarez, and one by Maykel Garcia "Cuchilla" - Cesar "Pupy" Pedroso's pianist. Yasser brought in several excellent musicians outside the group for the recording: Cuchilla on piano, Eduardo Sandoval on trombone, Andy Triana on laud, and Roelvis Reyes "Bombon" on drums for "El artista" while Alexis-David Zamora (Charanga Habanera) and Jannier Rodríguez (Havana D'Primera) recorded the coros.
The first minute of the "Intro" is surprising with Yasser performing R&B style vocals, before slipping into timba. "Mi Música" is what I would call a mission statement and sets the mood for the album with a contagious dance groove that continues though the whole album providing DJs with a wealth of great dance songs to choose from.
Not surprisingly, "Ni antes, ni después" has generated a number of hits such as "Fanatica", "El artista", "Te queda poco" - which slows down at the montuno and slips into a deep groove - and "No pidas respuesta". As is often the case, a number of the songs are romantic and one of my personal favorites is "Recuerdos". It starts as a guaguancó and I confess I have a weakness for rumba.
Yasser collaborated on lead vocals with other popular voices of Cuba's young generation. "Víctima de la distancia" is a duet with Emilio Frias "El Niño" about the difficulties of long distance love. It includes a very nice trumpet solo and is another tune should be on all DJs' rotation lists. The album closes with "Somos Cuba", which talks about the spirit of unity between the new generation of timberos and features Dayan Carrera, El Noro, Alexis-David, and Kasanova. I think this song really sums up the album best in its coro "timba pa' los timberos". "Ni antes, ni después" gives timberos eleven solid dance tracks and is a strong debut for Yasser as leader of bhis own timba orquestra. You can find the album at on-line retailers as well as streaming sites such as Spotify.
| | | | |
| --- | --- | --- | --- |
| tr | title | composer | arranger |
| 1 | Intro | Yasser Ramos | Yulian Yoel Eire Guardia |
| 2 | Mi música | Yasser Ramos | Alfonso Álvarez |
| 3 | Si tú estás puesta yo puesto | Yasser Ramos | Yulian Yoel Eire Guardia |
| 4 | Víctima de la distanca | Yasser Ramos | Alfonso Álvarez |
| 5 | Fanática | Yasser Ramos | Yulian Yoel Eire Guardia |
| 6 | Recuerdos | Yasser Ramos | Yulian Yoel Eire Guardia |
| 7 | Te queda poco | Yasser Ramos | Andy Triana González |
| 8 | No pidas respuesta | Yasser Ramos | Yulian Yoel Eire Guardia |
| 9 | Mi congo | Yasser Ramos | Yulian Yoel Eire Guardia |
| 10 | Quédate conmigo | Yasser Ramos | Alfonso Álvarez |
| 11 | El artista | Yasser Ramos | Maikel Garcia González "Cuchilla" |
| 12 | Somos Cuba | Yasser Ramos | Yulian Yoel Eire Guardia |
Role - Instrument
Name
Lead Vocals

Yasser Ramos

Coros
Alexis David Zamora"Samurai"
Jannier Rodríguez
Piano & Keyboard
Maikel Garcia González "Cuchilla"

Electric guitar
Lázaro Jesús Rojas López

Laud
Andy Triana González
Drums

Boris Luna Jr
Bass

Yulian Yoel Eire Guardia
Congas & Quinto
Lesster Castillo Labrada
Güiro
Jorge Daniel Zayas "Pupi"
Trumpet
Raydel Garcia Fernandez
Trombones
Eduardo Sandoval
Guests
Emilio Frias "El Niño" - "Víctima de la distancia"
Roelvis Reyes "Bombon" - batería "El artista"
Dayan Carrera - "Somos Cuba"
Alexis David Zamora - "Somos Cuba"
El Noro - "Somos Cuba"
Kasanova - "Somos Cuba"
Recorded at
101 de Areito, EGREM
Direction &
Musical production
Yasser Ramos
Yulian Yoel Eire Guardia
Recording & Master
Alejandro Pulido
Recording assistant
Yulian Yoel Eire Guardia
Mix
Luis Rubén Barzaga

Design
Arnulforáfico

Photography
Alejandro Azcuy

Michelle White - Sunday, 26 August 2018, 09:03 PM