New Stuff
[hide]
Photos of the Day
[hide]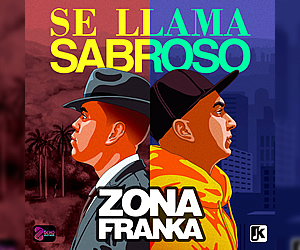 SpanishEnglishQue líndo es el amor - (Independent) - Released 2013
CD Review - Que Líndo Es El Amor by Interactivo (Independent 2013)
Review by Bill Tilford, all rights reserved.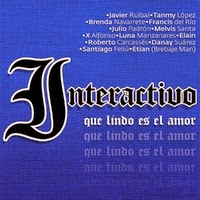 Of all the bands that are in the forefront of the new generation of Cuban Fusion, Interactivo is the most musically diverse and sophisticated that is currently working and recording. Each of its past recordings has had a slightly different personality, and this post-Telmary outing features more Funk, Música Popular Bailable and R & B and less Hip Hop (Although percussionist/vocalist/composer Brenda Navarrete is a very capable rapper as shown in Baila con mi Rumba). There is a very serious horn section including saxophonist Carlos Miyares, trombonist Juan Carlos Marín and trumpeters Julio Padrón and Alejandro Delgado, and guitarist Roberto Gómez and violinist Tanmy López help give the group the ability to move into Rock and an almost-Charanga sound on command. There are some traditional moments (musically speaking) as well, such as Celos eternos and No entiendo nada, but the thing that makes this new album truly special is the sophisticated arrangements, which often move between R & B that rivals that of the best North American bands and Cuban dance music. Viene y va la felicidad adds a little Reggae to the mix. X Alfonso (Mi abuelo dice) and Danay Suárez (Wake Up) each make excellent guest appearances. If this album ever receives serious radio exposure in the United States, it will only be a matter of time before this group starts performing north of Miami and New Orleans.
Que líndo es el amor was the winner of the Fusion category in Cubadisco 2014. You'll find out why when you listen.
Best of all? You can purchase it easily as a download on CD Baby
Songs:

Que líndo es el amor
Baila con mi rumba
Te quiero cantidad
Celos eternos
Mi abuelo dice
No entiendo nada
Llegar junto a ti
Te fuiste
Viene y va la felicidad
Wake up
Real emotion
Sin miedo a la marea
Hollywood no sabe
Roster for Que lindo es el amor
| Role - Instrument | Name |
| --- | --- |
| Piano, Keyboards, Sequencing, Director | Roberto Carcassés |
| Drums | Oliver Valdés |
| Bass | Carlos Rios (except 6); Justo Aboy (6) |
| Guitars | Roberto Gómez |
| Trombone | Julio Padrón except William Paredes (6) |
| Tenor Sax | Carlos Miyares |
| Soprano Sax | David Suárez (9) |
| Vocals | Javier Ruíbal (1), Brenda Navarrete (1, 8, 11), Melvis Santa (2,3), Francis del Rio (1, 6, 13), Tanmy López (1, 2, 4, 8), Julio Padrón (2, 5), Roberto Carcassés (9, 12), Luna Manzanares (7), Elaín (8), Danay Suárez (10), Santiago Feliú (12), X Alfonso (5), Etían -Brebaje Man (13) |
| Coros | Roberto Carcassés (1, 2, 7, 8, 9), Brenda Navarrete (2, 3, 4, 7, 8, 9, 11), Melvis Santa (3, 5), Tanmy López (4, 7), Beatriz César (6), Los Pututi (6), Elaín (8), Danay Suárez (10), Francis del Río (6, 13), Elizabeth Herrera(13) |
| Violin | Tanmy López |
| Flute | Haydee Soul (7, 11) |
| Güiro | Boris Castellanos |
| Girl's Voice | Vera Mora Carcassés Ttllán |
| Percussion | Adel Gonzalez (all except 6), Angel Arce-Pututi & Armando Arce-Pututi (6) |
| Rap | Brenda Navarrete (2) |
| Trumpet | Julio Padrón (1, 5 7, 10), Alejandro Delgado (1, 2, 4, 8) |
| Musical Production | Roberto Carcassés |
| Executive Production | Yamibel Tillán |
Bill Tilford - Wednesday, 04 June 2014, 08:25 PM