New Stuff
[hide]
Photos of the Day
[hide]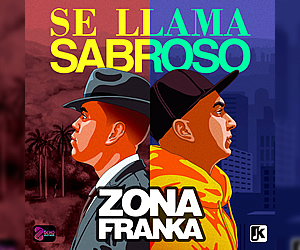 CD Review: Respeto Pa Los Mayores by Adalberto Alvarez y Su Son (Bis Music 2013)
Review by Bill Tilford, All rights reserved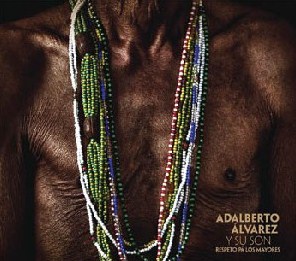 The title of Adalberto's latest release is well-chosen - the style is retro, and the themes include love, religion, elders (including past musical giants) - but there is a raw energy here that far exceeds anything that he and his band have shown in a recording since the early years of the group. This is the Adalberto whose music we fell in love with back in his Son 14 days and the early period of Adalberto Álvarez y su Son. Adalberto is no longer at the keyboard of course - he is now doing some of the vocals and continues to direct the band, but Dhayane Rivera handles the keyboard role perfectly, the rhythm section is tight and the brass section roars.

This is a much faster, harder-hitting version of the Son than many North American "Salsa" dancers are accustomed to, but it is perfect for Timberos and dancers who can keep pace with "Cuban Salsa". The Piedras en el rio and Con un amor se borra otro amor tracks are slower and are probably the most accessible to North American salseros.

Adalberto, please keep doing more of what you were doing here. Oh, of course you can add some ballads if you like next time, but for the faster songs, this is it!
Tracks:
1. Preparate pa lo que traigo
2. Nadie te va a querer como yo
3. La lengua
4. Piedras en el rio
5. Los caminos de ifa
6. Agua fría, agua caliente
7. Dime tú
8. Somos Latinos (nueva versión)
9. La cuenta y la rueda
10. Con un amor se borra otro amor
11. La canción de los gorditos
Personnel in Respeto Pa Los Mayores
| Role - Instrument | Name |
| --- | --- |
| Director, Vocals | Adalberto Álvarez |
| Piano & Keyboards | Dhayane Rivera |
| Vocals | Michel González, Jennifer Álvarez, Aldo Isidro Miranda |
| Vocals & Maracas | Jusvier Iznaga |
| Bass | Raúl Solórzano |
| Timbales | Luis Orlando Álvarez |
| Bongo | Ariel Gutierrez |
| Tumbador | Yunier Pons |
| Guiro | Eduardo y Yadier Carrazana |
| Trumpets | Adán F. Gomez, Eddy de Armas |
| Trombones | Leiser Tito Quesada, Jorge Oliva González |
| Guitar & Tres | San Miguel Pérez |
| General & Musical Production | Adalberto Álvarez |
| Executive Producer | Mayra María García |
| Recording & Mastering Engineer | Eduardo Pérez (recorded in Abdala Studios 2012) |
Bill Tilford - Thursday, 01 May 2014, 12:02 PM