New Stuff
[hide]
Photos of the Day
[hide]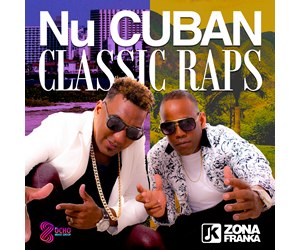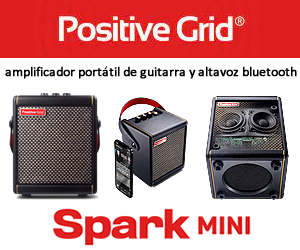 SpanishEnglishHavana d'Primera at Logan Square Auditorium
Concert Review: Alexander Abreu and Havana d'Primera at Logan Square Auditorium
Chicago, Illinois 8 August 2014
Review by Bill Tilford, all rights reserved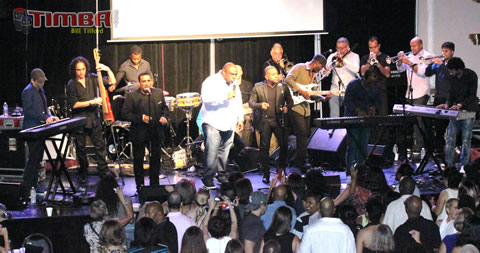 I love the music of Havana d'Primera, and few musicians that I have known have more heart than Alexander Abreu. On more than one occasion, he and his group have given wonderful concerts in the United States under daunting conditions that would have totally defeated lesser bands, and his recent North American tours have been afflicted with so many challenges that at times, I almost wonder whether there is some form of brujeria at work. Consequently, when I heard that Havana d'Primera was coming to Chicago, I set aside my reservations and concerns about the concert promoter (a well-intentioned amateur) and the venue (the Logan Square Auditorium can function as an echo chamber for DJs, Salsa and Timba bands if a sound engineer does not know how to compensate for its acoustics), and I hoped for the best. I really wanted this to be a happy story about Havana d'Primera's triumphant debut in Chicago, but this is one of those moments when the greater good for everyone including the band itself will be best served by writing the unvarnished truth:
1. I am reasonably certain that this could have been a great concert. The band played with total commitment, as it always has, even after it became unmistakably clear that the sound system was betraying them. Unfortunately, the sound engineer(s) failed to compensate for the echo chamber effect of the auditorium, and most of the sound for both the DJ (Fernando Cuban Mix) and the band was almost undifferentiated noise. There was enough rhythm coming out of the speakers to enable people to dance, but in terms of overall audio quality from the room and the sound system, this was the third most horrible Timba concert by any band that I have heard during my many years of listening. (I walked out of the other two but stayed with this one until the end.) Many bands would have left the stage under these conditions, but these are brave musical warriors, and they gave their all to the very end.
2. I have written many times in many places that several months of preparation (not just two or three) are required to successfully promote this genre of music in cities like Chicago, and it is necessary to reach far beyond the existing base of Timba fans in order to attract a crowd of any significant size. That did not happen here, and while it would be unfair to call the crowd tiny, it was a relatively small (perhaps 150-175 people?) audience of existing fans of Timba and the band. In one respect, this was a good thing - most of these people were so happy to see the band that they appeared to have totally forgiven the fact that they could not exactly hear its music emerging from the wall of sound, and many of the very same people who told me "the sound is horrible" also danced to the music in spite of that. If these had been people who were hearing the band for the first time, it is doubtful that they would have been so forgiving.
3. One bright spot in the evening was that there were some very good Casino dancers from Chicago and Milwaukee. Hopefully, the ranks of these dancers will continue to grow.

What I say now, I say as a friend of the band, of the music, and of Cuba:
1. I have heard other Latin music concerts in this same auditorium (the Logan Square Auditorium). It is not a suitable venue for this style of music unless the sound engineer has both the experience to compensate for the echo effect of the auditorium AND the equipment required to put that knowledge to good use. For all intents and purposes, that means that this is not an appropriate venue for Timba concerts unless some sort of acoustic adjustments are made in the future.
2. Chicago has not been the only city with difficulties during this tour. I say to the band and to my many good friends in Cuba that Havana d'Primera is not just another band - it is one of Cuba's most important Timba bands, and it is bad for everyone when a tour like this one is anything less than a complete success. If one of the goals is to bring the music to new listeners, concerts that sound like this one did defeat that purpose. Even though it is not the fault of the band when a concert sounds like this, it is the band that will receive the blame from many listeners. After this tour is finished, I urge my friends in the band and in Cuba to sit down and study the question of what can be done to make future tours more successful. One thing that would help is to spend more time searching for better promoters who have access to more and better concert opportunities. Another is to take more time to plan future tours. Many of the best festivals for which this group would be ideal hire bands 6 months to a year in advance. I want to see this group succeed in the United States as much as anyone and more than many people. AND, I want to see them in Chicago again, but in a venue and with an audience size that a Cubadisco winner truly deserves. So far, what has been done is not accomplishing that goal effectively.

Havana d'Primera deserves presenters at a level of quality that matches its music, and its many fans also deserve no less. Much work remains to be done in order to make this happen consistently in the United States. And although the quality of the promotion and production of the Chicago show was appalling, the fact that approximately 150 people appeared in spite of all that did accomplish one good and useful thing - it demonstrates that if handled by real professionals and promoted properly, this kind of show could draw a significant audience. For that reason alone, the promoter of this show may have done something useful in spite of himself. But this show is absolutely NOT a model for future performances in Chicago.
A photo gallery is available here.
Bill Tilford - Sunday, 10 August 2014, 07:33 PM