New Stuff
[hide]
Photos of the Day
[hide]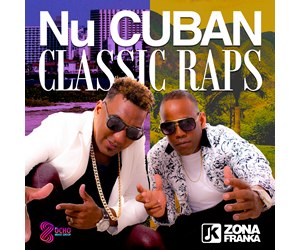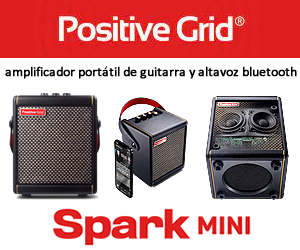 SpanishEnglishVenir al Mundo by Ernesto Vega
CD Review: Venir al Mundo by Ernesto Vega (Cinquillo/Colibri 2008)
Review by Bill Tilford, all rights reserved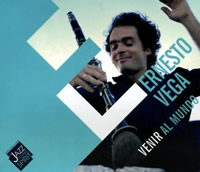 Although the clarinet has played a very prominent role in the history of Jazz in the United States, and some of the giants of the previous century such as Benny Goodman, Artie Shaw and Woody Herman remain etched in the memory of anyone with a good grasp of the story of Jazz, the instrument has been relatively neglected in favor of the saxophone in modern Jazz in the United States. Ironically, many of the exceptions to that statement work in the Avant Garde end of the spectrum, and most of the rest use the clarinet as an auxiliary instrument rather than their primary vehicle for expression. Even Paquito d'Rivera, who uses the clarinet extensively, is more widely recognized outside of Cuba for his role as a saxophonist (oddly enough, friends in Cuba assert that he was better known there as a clarinetist). There really isn't any good musical reason for this state of affairs to exist, and clarinetist/composer Ernesto Vega makes an irrefutable case for the value of his instrument in modern Jazz in his debut release Venir al Mundo.
Ernesto first came to the attention of many international Jazz observers (including Downbeat) at age 17 in 1998 at the Havana Jazz Festival, and he subsequently won the JoJazz contest in both 2002 and 2003. Venir al Mundo won the Cubadisco awards in 2009 for Jazz and Design in addition to being nominated in the Opera Prima and Liner Notes categories. As this review is being typed, he is now working in Houston, Texas, and his performances in the United States will undoubtedly stimulate a renewed interest in this recording.
All of the songs in this recording are original compositions by Ernesto, who also did all of the arrangements, and as much as he deserves his reputation as a virtuoso on his instruments, it is actually the quality of the compositions that make this recording stand out from dozens of other wonderful Jazz recordings coming out of Cuba recently. If his chosen instrument had been the Kazoo instead of the clarinet, the caliber of the compositions and arrangements would still have made this a noteworthy album.
The opening track, Un día en Madrid, uses alternating passages that swing in 5/4 and 6/8 along with a vocalist, Diana Fuentes, singing in unison with a few of the clarinet phrases. Canción para Kare is a lyrical instrumental ballad that showcases Ernesto's lower register. Desde Adentro is an uptempo number that mixes Latin Jazz and straight ahead elements and gives Alejandro Vargas room for extended piano solos.. Notwithstanding the title, listening to this song gave the author a mental image of a busy streetscape, rather like the image one gets from listening to In A Parisian Thoroughfare for example. Guajirito de ciudad is a pretty Jazz waltz. Cuando era niño is a calm, pensive, almost Classical piece that incorporates a string quartet. De Brasil a New Orleans is a lively song played in Brasilian Choro style. En la inocencía is a slow but intricate ballad which adds Delvis Ponce on alto sax (Ernesto plays soprano sax in this piece). Nube Pasajera is a complex piece that begins slowly and gradually builds up speed while changing time signatures a multiple times. Al doblar la equina is a playful song that also uses extensive time-shifting but includes some straight-ahead 4/4 passages. Fans of Dave Holland's fine album Conference of the Birds might especially enjoy this song. Sin mirar atrás is a lyrical Jazz waltz. The album closes with an aptly-named Extraño danzón.
There is so much excellent Jazz coming out of Cuba now that it would be foolhardy to attempt to rank the best albums. That being said, Venir al Mundo belongs somewhere in the top ten for the past decade. This writer considers it a must-have.
Tracks:
1. Un día en Madrid
2. Canción para Kare
3. Desde adentro
4. Guajirito de ciudad
5. Cuando era niño
6. De Brasil a New Orleans
7. En la incocencía
8. Nube pasajera
9. Al doblar la esquina
10. Sin mirar atrás
11. Extraño danzón
Personnel in Venir al Mundo
Role - Instrument
Name
Clarinet,
Bass Clarinet, Soprano Saxophone
Ernesto Vega
Piano and Fender Rhodes
(except 6, 9, 11)
Alejandro Vargas
Bass (except 6, 9, 11)
José Manuel
Drums (except 6, 9, 11)
Raciel Jiménez
Guest Artists
Delvis Ponce (Alto Sax 3, 7, 8); Diana Fuentes (Voice 1,8); Alfredo Rodríguez (Piano 9); Harold López-Nussa (piano 11); Yandy Martinez (bass 6, 11); Gastón Joya (bass 9); Yaroldy Abreu (Percussion 6, 10, 11); Michael Olivera (Cajon 1, Drums 9); Edgar Martínez (Congas 3, 11); Keisel Jiménez (Timbales 11); William Roblejo (Violin 1)
String Quartet Amadeo Roldán (5)
William Roblejo (1st Violin), Leonardo Pérez (2nd Violin), Román Serrano (Viola); Lester Monier (Violoncello)
Executive Producer
Nelly Bauta
Producers
Ernesto Vega & Alejandro Vargas
Bill Tilford - Wednesday, 08 January 2014, 07:21 PM