New Stuff
[hide]
Photos of the Day
[hide]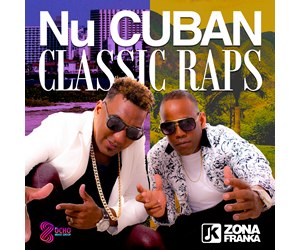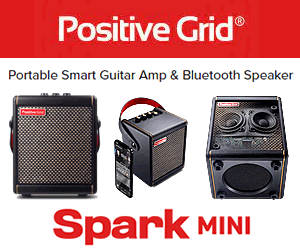 SpanishEnglishDiscography - Chan Chan Charanga
Chan Chan Charanga
(Tiene de melao, tiene de Cuba)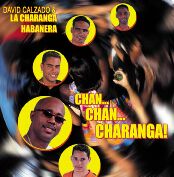 A new release by one of the major Timba bands is always an exciting event, but especially so with La Charanga Habanera. Each group has produced its share of "desert island" CD's, but most of the groups have also had their ups and downs, releasing some lesser material along the way. Only two have steadfastly refused to release anything of less than spectacular quality, La Charanga and Klimax. The first CD of each group was masterpiece and neither has had anything remotely resembling a letdown since. "Chan Chan Charanga" is no exception. It joins Klimax's "Oye como va", Issac's "La fórmula", Manolito's "Para que baile en Cuba" and Charanga Habanera's own "Charanguero mayor" as one of the very best albums of the last couple years.
BACKGROUND:
Each of the first five Charanga Habanera albums was a colossal achievement:
1992 Love Fever
1994 Hey You, Loca!
1996 Pa' que se entere La Habana
1997 Tremendo delirio
2000 Charanguero mayor
The first four had virtually the same musicians, the only changes being the arrivals and departures of singers Leo Vera, Michel Maza and Dany Lozada. About a year after the release of "Tremendo delirio" the whole band quit, en masse, and leader David Calzado had to start from scratch to put together the incarnation of Charanga Habanera which recorded "Charanguero Mayor". While it's very different, repeated listenings will confirm that "Charanguero mayor" is in its own way fully equal its predecessors in inspiration, originality and raw energy. The new CD, "Chan Chan Charanga", was recorded by the same group with two important exceptions. Timbal prodigy Yulien Oviedo was replaced by Pavel Díaz and singer/pianist/writer/arranger Tirso Duarte was replaced by singer Leonid Torres. A lot of the material on "Chan Chan Charanga", however, was developed before the departure of Duarte, who was the dominant force in the development of the piano, bass, synth and vocal parts of during his time in the band. So this album is a transition of sorts, with Calzado making the most of the unreleased Tirso material and at the same time molding the band's new sound.
TRACK BY TRACK:
Each of the Charanga CD's has begun with a drop-dead Timba classic and the last 4 have also used the opening track to introduce a new singer - Michel Maza on "Nube Pasajera", Dany Lozada on "No Estamos Locos", Aned Mota on "Introducción/sube y baja", and now Leonid Torres on "Gozando y a lo cubano". Torres has a deep, smooth, more pop-oriented voice and along the way Mota adds various provocative interjections with his razor-sharp tenor and cocky "street-Cuban" delivery. The combination is somewhat reminiscent of the original CH tandem of Leo Vera and Mayito "Sombrilla" Jiménez. The cuerpo is very catchy, but the real Charanga magic kicks in at 2:03. Up to this point we've been in 2:3 clave but Torres executes a smooth, textbook clave change by entering the "3" side with what seems to be a new section of the cuerpo - "unos dicen que se va a acabar, y otros que se está acabando, mientras que el palo va y viene...nosotros...acabando!" In a brilliant arranging twist, this phrase then becomes the first coro and the band kicks into a relentless hard-driving Timba groove which erases any doubt that the new record might be lacking in intensity. The third coro, at 4:01, is accompanied by a clever horn figure which borrows a phrase from the last mambo of Issac's "La fórmula", converts it into a minor key and starts it two beats late, creating a great sense of tension as the familiarity of the melody draws the listener in one direction while the new setting pulls in the opposite. The band is completely on fire by the time the first of the album's many powerful and imaginative synthesizer themes enters at 4:30 with the fourth coro, "mientras que el palo va, gozando y a lo Cubano, mientras que el palo viene, que somos, que somos los que más gozamos."
"Gozando y a lo Cubano" is co-written by Calzado and the well-traveled Roberto "Cucuruchu" Carlos Valdés, who also participates as a guest keyboardist. Carlos, yet another of Chucho Valdés musician relatives, graduated from the ISA the same year as Tirso Duarte and Klimax pianist Marcos Crego. He played briefly with Charanga Habanera in 1998, replacing the original keyboardist, Juan Carlos González, who left the group shortly before the big breakup. Carlos then left with the others and became the pianist of Charanga Forever, recording their first CD with them before joining the groups of first Issac Delgado and then Paulito F.G. He recently participated in the recording of Sol y Soul's second disc and as this article goes to press has just joined Los Van Van, replacing the legendary César "Pupy" Pedroso, who, as first reported here on timba.com, has formed a new group, Los Que Son Son.
"Gozando y a lo cubano" was written during Charanga's first U.S. Tour in November of 2000, but the second track, "Pila cerrá", sung by Dante Cardoso, whose voice and appearance are fairly similar to Torres', was already being played live by that time and is very much in the same Tirso-dominated vein as Charanguero Mayor . The track begins with the first of what we'll call Calzado's "fishing expeditions". It goes without saying that the Timba musicians are very curious as to why their exquisitely brilliant music has not erupted into mainstream musical consciousness in the way that BVSC, Marc Anthony, Ricky Martin and others have, so they periodically, we theorize, "bait the hook" with a reference to one of these artists to see if perhaps it's the missing ingredient in attaining mega-stardom in the twisted universe of the Yuma (we suspect that the key missing ingredient may have somewhat more to do with radio airplay, but that's another discussion). In this case, the slow beautiful introduction to "Pila Cerra", while it's certainly not even close to a copyright violation, derives the inspiration for its sweetest hook is from Marc Anthony's "Se me Sigue Olvidando", which, ironically, is itself lifted from James Ingram's "Just Once" ("we can make the magic last for more than just one night"). This well-executed stylistic interlude lasts until 1:09 when a brilliant Tirso Duarte montuno brings us back to the special Timba groove which could only be Charanga Habanera. It's not Duarte playing the piano, but it was he who invented the parts and taught them to the others. Duarte has the uncanny ability to draw on his many years of training in classical music to come up with shockingly original Timba ideas. See our special section on Tirso's style which includes several more of his incredible piano/bass creations in MIDI format. To hear them out of context is to truly appreciate the genius of this young musican. Listen to the piano and bass beneath the striking horn mambo at 3:13. Next listen to the rapid piano flurries beneath the phrase starting at 3:59. Duarte showed us all of these ideas months before leaving the band. Before Tirso's departure, the current pianist, Herder Rójas, played synth when Duarte played piano and switched to piano when Duarte sang. He and Duarte were like Manuel Arrans and Juan Carlos González of the original band, with the former exquisitely executing the ideas of the latter. Herder is a monster pianist in his own right (check out his solo on track 10) and a joy to watch on stage. It's miraculous that he can dance so freely and effortlessly while playing these intricate piano parts so precisely. The question for the future is whether he or others can follow in the footsteps of González and Duarte and create more of the genius montunos which allow Charanga Habanera's music to sound so stringingly original. There are hundreds of great montuneros in Havana, but only a handful in the world who can create montunos at this highest level. Charanga Habanera has been blessed with two of them, and if anyone can fill Duarte's shoes, talent scout extraordinaire David Calzado is likely to find that person. Fortunately, we don't have to worry about that for this record, which has no shortage of Tirso's magic even though he's not personally present. Before leaving "Pila Cerra" note the reggae interlude at 5:20, which is more successful than a similar attempt on the title track of the previous disc.
"Mi vecina" is written by Duarte and it's very easy to imagine him singing it. He and Aned Mota grew up together and their vocal styles are very similar in many ways. Aned is a little more on the edge and Tirso has more of the flavor of Mayito Rivera, but overall their styles are very similar. The cuerpo is Timba from the start and inserts several clever coro sections between the lines of the lead vocal. The first full coro, at 1:08, has a great bluesy hook and the first guía at 1:12 is an inspired variation on melodic idea that former Charanguero Leo Vera used a year early on Klimax's "Por Qué Jugamos con el Tiempo" (0:54. The piano part here, while somewhat undermixed, is very original and complements the bluesy inflections of the coro perfectly. At 1:53 the horns do still a different variation on Issac's "La Fórmula" mambo. At 2:24 a bridge built on rising harmonies leads into another "New York" clave change and one of the albums best coros: "Yo tengo una vecina, que me vigila de noche y de día, ella quiere a todas horas, que yo le de su medicina". By the time the coristas harmonize "vigilante nocturna, que le gusta la rrrrrumba", it's clear that this album will earn its place aside the five previous masterpieces.
The Cuban release of this CD is called "Tiene de Cuba, Tiene de Mela'o" after the fourth track "Tiene de Cuba". The cuerpo seems to be pieced together from familiar little fragments of old 50's tunes like "Rock Around the Clock" but timbafied in a very catchy way. At 1:48, the sweet vocal harmonies show the influence of "Boys 2 Men" an American group which is popular listening material among the Charanga singers. By 3:22 the fun and games give way to a deep Timba groove which leads up to a fascinating section beginning at 3:52 which could be almost be interpreted as a clave change or not, depending on whether you hear "duda" as the call or the response, but the hilarious entrance of the "Misión Imposible" mambo confirms that the arrangement has stayed in 3:2. It's interesting to note that on this album, the wild "clave license" changes of the early 90's are put aside and the clave is done by the book, which is to say you can play clave continuously from the beginning to the end of each tune without have to switch sides. When we put up the complete Charanga pages, we'll include a special companion article on the many and varied clave changes of these masters of "Clave License" Immediately after the "Misión Imposible" interlude, comes one of Charanga's trademarks - the tempo drops dramatically from 108 to 97 bpm, something that only a group which rehearses 6 days a week can have a prayer of pulling off.
"Ella es como es", in itself fully worth the price of admission, begins with what may be the most addictive of the album's many great hooks - "ella es como es, ella no está en na', a ella le da lo mismo, chicha que limona' ". Those who have done their timba.com homework will know immediately that this is based on the long lost NG La Banda treasure, "Rap de la muerta" and its wonderful coro "ella está como va, ella está como va, si la quieres ligar, mantente en tu posición". But the new Charanga version is reharmonized and rephrased in such a brilliant way that it becomes an instant classic in its own right. Torres is again featured on vocals, and shows off his mastery of American pop vocal phrasing at 0:51 with perfectly-executed Michael McDonaldism ("pero la quiero amar..."). The whole cuerpo, probably the album's best, is dripping with hooks and the tip of the hat to [if you can identify the quote, send us some e-mail!] at 2:29 is dynamite. The piano montunos from 3:15 on are also great, and probably not Tirso leftovers in this case. Check out the perfectly-harmonized vocal bloque at 4:12! When we first started listening to this disc, this was the song that hit home first. The emotional process involved in experiencing a new album by a great band is very interesting. At first there's the unavoidable disappointment that it's not a remake of "Nube pasajera" or "Quítate el disfraz". The listener has built up a collection of emotional attachments to the great songs of the past and at first the new material can't possibly withstand the comparison, but then, if the album is really good, the new hooks start to sink in and the euphoria of "new love" sets in. To really know how great an album is, one has to go through both of these phases, leave it alone for a while and then come back. We haven't had time to do that, but at this point we'll put our money on many of these songs, especially this one and "La Vecina", to stand the test of time.
"Muévete", written by Ricardo Amarais, the same author as "Ella es Como es", involves a few more cross-over fishing expeditions. It has a lot of the flavor of some of the younger, black American pop groups and several rather questionable attempts at English. With the exceptions of "Hey You, Loca" and "Welcome to the Solar de la California", it's hard to think of many English passages in Timba that work. Later on, the vocalists begin hinting more and more at the rhythmic phrasing of "La macarena" and the arrangement comes right out turns becomes "La macarena" for the second half of the chart, substituting "Charanguera" for "Macarena".
The title of "Mambo # Cuba" is a joking reference to an unspeakable horrible American song called "Mambo #5" which for some inscrutable reason has been incredible popular in Havana for the last few years. "Mambo #5", in addition to having abominable music, has truly inane English lyrics with some of the most pathetic attempts at rhyming ever devised by the human mind. Nevertheless, since 1999, it's been impossible to go anywhere in Havana without hearing it. That said, Charanga's "Mambo # Cuba", written by Osmany Collado, is a great song and the best timbafied Mambo we've heard, including NG La Banda's various experiments with this pre-revolution Cuban dance craze rhythm. This version, sung by Aned Mota, is the second recording of the song - the first was recorded by Aned's famous wife, Hayla Momprié, (of Bamboleo/Azúcar Negra fame), on Calixto Oviedo's "La recompensa" CD, a production which also involved numerous Charangueros, including Mota, Collado and Tirso Duarte. The two versions start out similarly but the Calixto version ends after three minutes and this one is just shifting into high gear by that point. An inspired montuno comes in at 2:54, followed by "Ahora pídeme un mambo con salsa, un pedacito que tenga bolero, y no me pidas que te toque moña, porque te mando pa'l extranjero". Note that when the coro sings "un pedacito que tenga bolero" the band in fact plays a perfectly calm and beautiful bolero feel for one single bar! If you hit "pause" at 3:08, wait for a moment, and then hit play, it's as if you're listening to a bolero record for two seconds. Let this be a lesson for all the professional salsa musicians out there: SIX DAYS A WEEK OF REHEARSALS!
This brings us to the next fishing expedition. "Mi Vida Sin tu Amor" could easily be a Marc Anthony song for the first several minutes. It's actually written by Kike Santander, the musical force behind much of the music of Gloria Estefan and Chakira, and was originally recorded in 1999 by a Mexican pop singer named Christian Castro (no relation to anyone else we know). The cuerpo of Charanga version is fairly faithful to the original, but the arrangement has several surprises in store. The coro which begins at 2:56 is paraphrased from the 1970's song "La Banda" by Willie Colón and Hector Lavoe. The next section, at 3:54, is all Timba, with an interesting montuno and great percussion bloques. The coro itself has a haunting mood and the repeated notes almost hint at Gregorian Chant. This album as a whole has the best coro-singing we've heard on any Timba album. The blend of timbres, the intonation, and the phrasing are all exquisite. "Mi Vida Sin tu Amor" begins as a cover tune of the Latin Pop genre, but by the time it finishes, it's one of the best Timba tracks on the CD.
The split personality of "El Abuelo Carmelo" is even more dramatic. It starts out so sweetly and ends in a fierce, Timba groove. This lyrics are largely a series of private jokes in reference to Carmelo Andrés, Charanga Habanera's lead trumpet player. Other than Calzado himself, Carmelo is the only band member over the age of 25, and in a band full of studly "Chippendales" heart-throbs, Carmelo is chubby and grey, hence his title "El abuelo" and the good-natured barbs about him being "as old as El Morro" and about to die any moment. On the serious side, Carmelo Andrés is one of the best and most sought after trumpet players in Cuba. He played for years in Paulito F.G. y su Élite and also played on Issac's new album. The ultimate tribute to Carmelo's professionalism came last year when musical perfectionist Juan Ceruto chose him to play alongside Alexander Abreu and Carlos Betancourt on his "A Puerto Padre" tribute to Emiliano Salvador. Screaming lead trumpet players are not in short demand in Cuba, but to play the trumpet perfectly in tune is extremely difficult and to satisfy the Mozartian ear of Ceruto is a supreme accomplishment. "El Abuelo Carmelo" is sung and co-written by singer Aned Mota and has a very pretty, calm cuerpo like some of the Charangueros' work on Calixto's CD, but at 2:10, when Mota quotes NG La Banda's "La apretadora" ("tú conmigo no sales más"), the mood changes drastically to dark, driving Timba. Another great track!
Charanga Habanera began in the late 80's as a traditional Charanga band and still occasionally includes traditional Charanga numbers on their albums and in live concerts. "A Mí Que" is the CH's second recording of a piece by the late, great Marcelino Guerra, the first being probably the most famous traditional Charanga piece ever, "Pare cochero", from the 1994 release, "Hey You, Loca!". Ironically, while traditionalists lambast Charanga Habanera as being a vulgar bastardization of traditional Latin aesthetics, this group probably plays traditional Charanga better than anyone else in the world. Their version of "A Mí Que" is exquisite and absolutely authentic and an extremely respectful homage to one of Cuba's great songwriters.
The album ends, of course, with the ultimate fishing expedition. "Chan Chan", the theme song of the Buena Vista Social Club phenomenon, has by now been recorded as many times as "White Christmas". One can only imagine the puzzled head-scratching that occurred among the legions of impoverished creative musical geniuses in Havana when this charming gang of geriatrics became overnight millionaire movie stars and triple-platinum recording sensations. We gave up trying to understand the bizarre behavior of the "Yuma" marketplace years ago, but from a musical standpoint it's fairly clear that the magical spell which BVSC cast over the Yuma masses began with that slow pan through the streets of Centro Habana while this haunting 4-chord masterpiece played in the background. To turn it into a blazing pyrotechnic Timba anthem seemed a no-brainer of epic proportions and we were eager to hear Charanga Habanera pull out the stops, but they surprised us with a more subtle approach, which is described below. First, however, we'll turn the spotlight on another recent version of "Chan Chan" by Sol y Soul, also featured in this week's timba.com .mp3 showcase.
"Chan Chan" - Sol y Soul version: Sol y Soul is the brainchild of Canadian drummer Mike Gerald, whose approach is to go to Havana, bring together an all-star group of musicians from the groups of Paulito F.G., Carlos Manuel, Charanga Forever and others, and give them complete creative control over the material with no "record company" stipulations whatsoever. After extensive rehearsal they record the material in a low-pressure "by the tune - not by the hour" recording environment, and the result, featuring such great musicians as Yosvel Bernal, Juan Ceruto, Alexander Abreu, Amaury Pérez and Joel Paez, is very exciting and fresh. "Chan Chan" is arranged by Carlos Manuel's brilliant young pianist Pedro Camacho and is indeed a pyrotechnic Timba anthem from the very first notes. It starts with one of the best montunos we've ever heard against a throbbing filtered synth line played by Paulito's longtime tecladista Yosvel Bernal. At 0:31 Wilber Rodríguez, another member of Carlos Manuel's Klan enters with a great slap & pop bassline, a style which works beautifully with Timba and has been strangely under-exploited. The vocals and coros are a perfect blend of the key hooks of the original song with Sol y Soul's own fiery Timba ideas. A second Sol y Soul CD is currently in production and will feature Michel Maza and the afore-mentioned Roberto "Cucuruchu" Carlos in addition to the original members.
"Chan Chan" - Charanga Habanera version: The idea for this song began in 2000 with "La Charanga que manda", a song that was performed but not recorded. It featured the "yo soy como Compay Segundo" coro that's included in this album's arrangement as well as another that was adapted, believe it or not, from Queen's rock anthem "We Will Rock You". Also in this arrangement was a dazzling Tirso Duarte montuno based on Sonny Rollins' "Oleo" (also used on NG's Échale Limón) which was tragically not included in the current version. The version which finally made it onto "Chan Chan Charanga" starts with a brief rap section before a traditional-sounding trumpet passage brings in a vocal performance that's fairly faithful to the original. We have to reiterate that the blend and intonation of the coro singing of this incarnation of La Charanga is without equal in the world of Timba. The montuno that brings in the timbafied section, at 2:09, has a nice tip of the hat (2:12) to the brilliant montuno that Yaniel "El Majá" Matos created for Issac's "La fórmula". The arrangement eases more and more into Timba, but never really cuts loose. About 60% of it falls into the same "homenaje" category as "A mí qué" and the other 40% explores Timba ideas without straying too far from the original feel.
IN CONCLUSION: After we've had more time to let it sink in, we'll revisit this album at the end of our soon to be published comprehensive report on the history of Charanga Habanera's music, but even after a few days of listening it's clear that this, Charanga Habanera's sixth classic Timba CD is a very significant album, brilliantly performed and overflowing with exciting and creative musical ideas.
Tuesday, 20 March 2018, 02:48 AM