Discography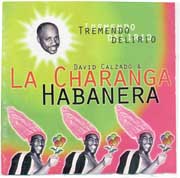 1997 - Charanga Habanera: Tremendo Delirio - FULL REVIEW
LISTEN & PURCHASE
---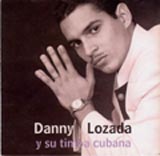 1999 - Tanto le pedí
LISTEN & PURCHASE
Tanto le pedí may be the most under-appreciated masterpiece of the 1990s. All the arrangements are by Juan Carlos González. The project began immediately after the infamous Charanga Habanera "suspension concert" in August of 1997.
---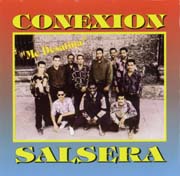 1995 - Conexión Salero - Me Desatina
Whoever came up with this title was obviously not going for a cross-over English-language hit! Seriously though, this was the band Dany Lozada sang and wrote for before Charanga Habanera. He wrote four of the eleven tunes. The album also has two guest vocals from Pedro Calvo of Los Van Van. We'll have a better review in the future, but so far it sounds like Lozada's writing and singing were already quite well developed at this point.
2003 - Lo mejor de mi corazón - This is more of a pop album than timba, but at least it has higher quality pop material than your average timbero sellout, and Lozada's voice is impeccable as always.
---
2006 - Lozada has another pop album in the works, Polémico, featuring controversial cross-cultural lyrics.
2007 - Lozada plans to reunite with Juan Carlos González for a timba followup to Tanto le pedí. He's also working on a Cuban-Dominican hybrid style called Bacha-son.
lunes, 19 marzo 2018, 08:15 am