Discography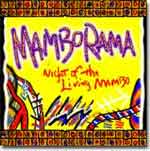 2000: Night of the Living Mambo - On his first stab at recording Latin music Bill Wolfer achieved something quite extraordinary: he broke even! Several times over! This album caught on like wildfire on mp3.com and in Europe and is standard fare in the libaries of dance DJ's up and down the West Coast. All of these tracks are played by the LA group, featuring Jimmy Branly and Nengue Hernández. Here's a clip from the album's biggest hit, "Cuba te llama" [audio example].
---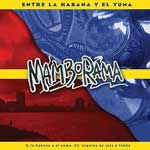 2003: Entre La Habana y el Yuma - For non-Cubans seeking to record original Latin music, the possibility of tapping into the seemingly endless supply of extremely brilliant and extremely willing Cuban musicians is often too great a temptation to resist. Unfortunately, the results are sometimes uneven. If you throw a handful of great Cuban musicians into a recording studio, you get, at best, a great "studio recording", but magical quality that pours out of the tracks of the classic CD's celebrated on timba.com is not so easily achieved. That special Cuban creativity to which we're all addicted is not produced in the recording studio; it takes shape gradually in the relaxed rehearsal process that seem to only be possible in La Habana.
Mamborama's producer/writer/pianist Bill Wolfer was well aware of this and spent several years of preparing his battle plan before packing up his digital recorder and heading to Havana to record the second Mamborama CD, "Entre La Habana y el Yuma". He began by making several journeys to La Habana to just listen to, sit in with, and imbibe copious quantities of Havana Club with an assortment of Cuban timberos, and to get a sense for which musicians would work best with him and with each other.
Rather than mixing and matching individual "studio musicians", Bill used the complete rhythm section, coristas, and lead singer of Manolito y su Trabuco (and on one track, of Klimax) and left room in his arrangements for them to add their own creativity, resulting in tracks which sound very natural, very Cuban, swing for days, and still allow Wolfer to showcase his own writing and piano playing contributions.
To the extent that it was possible, Bill had already followed this approach in Southern California with his working group and on the first Mamborama CD, "Night of the Living Mambo". The all-star Cuban rhythm section he managed to compile in SoCal consists of no less than drummer/timbalero Jimmy Branly, who rose to the top of the Timba scene with Issac and then NG La Banda before relocating to LA, conguero/percussionist Coky García, who recently arrived from Havana, and bassist Rigoberto López, who played and recorded with Adalberto Álvarez y su Son. This unit, augmented by Mamborama's LA horns section of Art Webb, Luis Eric (ex-Paulito FG trumpeter) and Francisco Torres (also plays with Poncho Sánchez), recorded five of the 11 tracks on the second CD. Five more use the rhythm section of Manolito y su Trabuco and one track uses the entire rhythm section of Klimax. Thus, every track of "Entre la Habana y el Yuma" is recorded by a group of drummers and a bassist who have played together hundreds of times.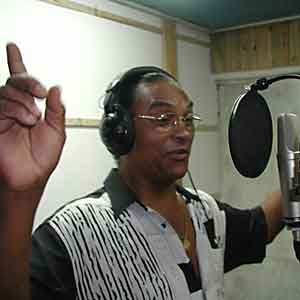 The Trabuco tracks feature drummer Roicel Riverón, conguero Evelio Ramos, bassist Eduardo Mora, güiro master Jorge Luis Guerra, flautist David Bencuomo [audio example], my favorite Timba violinist Nicolás Gastón, corista Ricardo Amaray and on lead vocals, one of Cuba's all-time greatest singers, Sixto "El Indio" Llorente, the voice of such Timba classics "Marcando la distancia", "Para que baile Cuba" and "Llegó la música cubana". Wolfer intentionally left his songs open-ended and strongly encouraged El Indio to change, add and embellish as he saw fit. This worked out so well that El Indio is listed as co-composer on several tracks.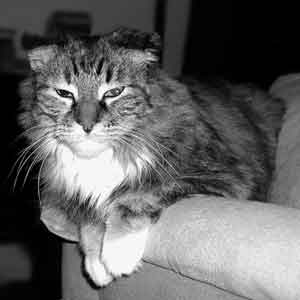 A perfect example of the success of the Wolfer/Llorente collaboration is "La gata loca" [audio example]. Although El Indio has never actually met Bill's schizophrenic feline, he's managed to capture her essence, and the result is a Timba classic that's already charting in Italy, where the album has been in release for several months. As far as I know "Ven a bailar" and "Estar en Cuba" are the first songs El Indio has co-written, but his prowess as a writer and improviser of guías is legendary, as in the relaxed atmoshere of recording in La Habana with the Trabuco rhythm section, El Indio is brilliant throughout, including this great string of guías which Wolfer tells us were recorded on the first take. [audio example]. "La gata loca" also features a trumpet solo from Wolfer's favorite Cuban Jazz horn player, Julio Padrón.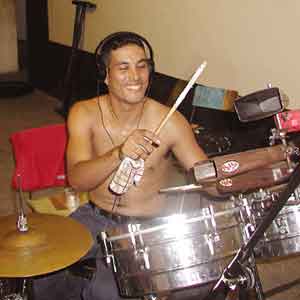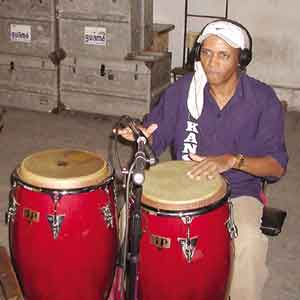 Of the modern Cuban groups, Mamborama is perhaps closest in concept to Maraca's Otra Visión, combining vocal Timba tracks with danceable instrumentals. This jazzier approach gives us a chance to hear some of our favorite Timberos soloing. "Esperando la luz" feaures a fiery percussion battle between drummer Roicel Riverón and conguero Evelio Ramos, who has not recorded a solo on any of the Trabuco CD's. [audio example]. Manolito himself drops by to add a piano solo on the same track. [audio example].
Although he couldn't resist the chance to record a solo by another of his piano heroes, César "Pupy" Pedroso, the rest of the piano playing on the disc is all Wolfer, including this great solo on "Ven a bailar" [audio example]
With one exception, all the horn parts are played by the members of the Los Angeles contingent of Mamborama: with Art Webb [audio example] and Rod Kokolj on flute, Luis Eric on trumpet and Francisco Torres on trombone. With the luxury of being able to overdub, Wolfer was able to fatten up the voicings [audio example] and to indulge in the kind of contrapuntal writing [audio example] that live gigs in "El Yuma" often preclude. His horn writing is very adventurous, a la "Los Metales de Terror", and succeeds nicely in combining American and Cuban phrasing. [horn example].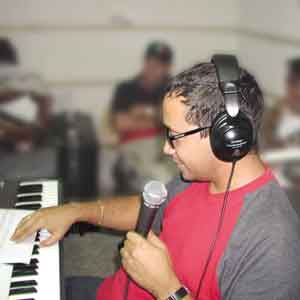 For the title track, Bill used the rhythm section of Giraldo Piloto's Klimax [audio example] and the arranging talents of Klimax's then-pianist Marcos Crego. These are the only horn parts not written by Wolfer and the only ones not recorded by Mamborama's LA-based horn section. Because Crego not only wrote the arrangement but produced the session, a Havana horn section was brought in, and no expense was spared. Alexander Abreu is best Latin section player in Cuba, and for my money, in the world, and Amaury Pérez is his counterpart on trombone. All the parts on the track are overdubbed by these two giants and Crego's arrangement pits them with and against each other in a number of clever ways. [audio example].
For their half of the album the transplanted LA Cubans were not about to be outdone by their old pals. As he did on the first Mamborama album, Wolfer actively encouraged monster drummer Jimmy Branly to get in on the creative process, resulting in solid grooves and bloques like this one on "Nos vemos". [audio example] Branly's brilliant soloing is also featured throughout. [audio example].
The Mamborama website also allows you to listen to the album in its entirety [click here].
Click here for Bill Wolfer's fascinating journal on the making "Entre la Habana y el Yuma". And while you're at the site don't miss Wolfer's candid and often hilarious Hunter S. Thompson-esque tale of his Havana adventures. [click here].
---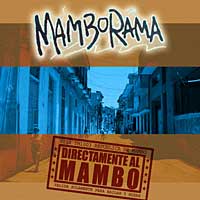 2007: Directamente al Mambo -Wolfer followed a similar approach with the next album, achieving a similar success with his second Cubadisco nomination. He used a similar Trabuco-based rhythm section, now even more in sync with his music after a long and successful European tour. El Indio was unfortunately contractually unable to record, although he helped with the songwriting. The lead vocals feature Robertón of Van Van and the soaringly melodic Carlos Kalunga of Klímax and Manolito.
You can hear all three of these albums at mamborama.com.
martes, 22 marzo 2011, 07:31 pm