New Stuff
[hide]
Photos of the Day
[hide]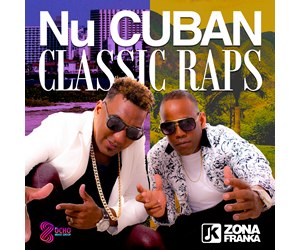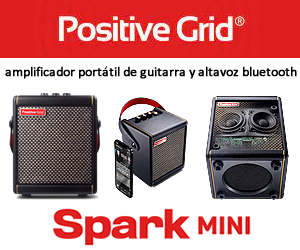 TIMBA.com Interview June 2013
TIMBA.com interview of Pablo Menéndez June 2013
All rights reserved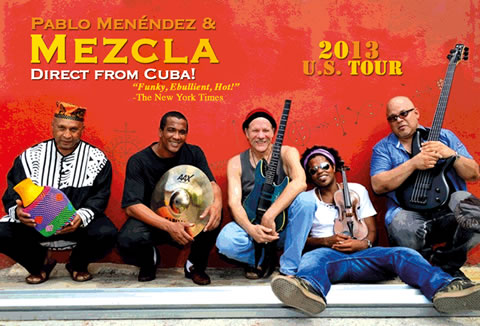 Bill TIlford of TIMBA.com had some questions for Pablo Menéndez of Mezcla during the June 2013 tour:

TIMBA.COM: Pablo, for the benefit of the people that are new to Mezcla, can you please tell us the story of how, where and when Mezcla was founded?
PABLO: I started Mezcla in Havana in 1985 after figuring out that I was playing in too many different bands so that I could play different genres, and that if I started a band that was known for many different genres and genre bending, I would have to run less from rehearsal to rehearsal. All I had to do was find like-minded musicians who wanted to free themselves from the dictatorship of the "music business" where it is common knowledge that the best way to sell your music is to play just one style. The idea is that we try to play the music WE love, all the styles we can. True to our own tastes and loves.
TIMBA.COM: When you first started the group, some of the styles that were included in your repertoire – Reggae for example – weren't being played by many other bands in Cuba in a way that was widely noticed. How would you say that the environment has changed for musicians since the group was founded?
PABLO: One of the things we noticed a while back was that so called "3rd world" countries are usually not aware of the music and the culture and life of the countries to the south of them, west or east either...not even those very close to their own reality but EVERYONE knows the culture of the metropolis to the north. So we thought we could not only play the various musical styles and genres of Cuba which are already very diverse and rich, we also wanted to play some of the styles from the Caribbean, from Brasil, from Latin America and of course from Africa and knew that this was going to be more exciting for us than trying to play what ever the latest thing popular or "sold" by "Hollywood". Now days people use the term "fusion" in a totally different way and back in the '80s it meant only mixing rock and jazz, but we thought maybe "Mezcla" or mixture, would let people know what we were about. Now, we have always believed that you can't just "dabble" in these different genres. If the music is in clave, it should be in clave and you have to respect the roots and know what it is about.
TIMBA.COM: Have any of those changes influenced Mezcla's choices about the material that it performs?
PABLO: Well, the truth is that at one point in Cuba most of the best paying jobs were for dance music (as usual, no?) during the 90's and then it turned out that there started to be (with the increases in tourism) some steady work playing jazz in Havana. Jazz being one of the genres we can play in a unique and different way, and having, during a lot of that time, one of Cuba's most important jazz composers, Orlando Sánchez , helped move us in that direction until one day I looked around and found that all the members of Mezcla and all the substitute musicians and the subs of the subs...were outstanding jazz stars and most of them band leaders themselves so we some times call THAT version of Mezcla, Cuban Jazz All Stars ...but there are SO MANY great jazz players in Cuba and not all have played with Mezcla (yet!) Our latest recording project is a live concert DVD / CD of that "All Star Jazz" version of Mezcla and will be out soon!
TIMBA.COM: Mezcla has always presented a mixture of influences, but at any point in time, there has usually been a musical focus at the center, and we understand that for the 2013 US tour, there is a deeper focus on Afro-Cuban percussion. Please tell us how that came about.
PABLO: We have always, since 1987, featured a lot of Afro-Cuban percussion in the hands of Octavio Rodriguez , one of Cuba's National treasures, rumbero mayor, Olú Batá (batá drum priest in the Regla de Ocha religion). On this tour, we are playing a lot of the repertoire from the album we had the honor and privilege to record some 23 years ago with Master singer of Yoruba song of Cuba, the late Lazaro Ros , for me one of the greatest singers of all times in any genre. The new way of playing it is basically that Octavio, besides playing all 3 batá at once, (he is one of the first ever to develop that style), sings all the songs except one where we share the lead singing. And then also on this tour we have super percussionist "el Capitán", Roberto Smith !
TIMBA.COM: You added a couple of master percussionists to the lineup How did that come about?
PABLO: I have a new trio called El Trio Soñado with bassist José Hermida and percussionist Roberto Smith , "el Capitán". For this tour, in reality the basis of the tour is the trio with 2 guests, but since one is Octavio Rodríguez and if you have Pablo Menendez and Octavio, that should be called Mezcla ... but it has turned out to be super fun and musically awesome to have both of these virtuoso percussion innovators playing together for the first time and 2 contrasting string masters: Hermida and Julito Valdés !!
TIMBA.COM : When we were corresponding a few weeks ago, you mentioned that this version of Mezcla was an all star ensemble, and some of its members were also leaders of other projects. Please tell us more about what each of the members (including you) has been doing in addition to playing with Mezcla .
PABLO: Not THIS version, not the one on tour THIS time. But the Mezcla Jazz All Star version has Alexis Bosch on piano, leader of the Cuban Jazz Project or Proyecto de jazz cubano ; Ruy López-Nussa on drums, leader of La Academia ; Máyquel González on trumpet, he has been with Mezcla since graduating from school in '98 but has also toured with a lot of other top level Cuban jazz projects; Orlando "Cubajazz" Sánchez on tenor sax, leader of his own band too; and José Hermida on bass, Hermida plays in a ton of different first level Cuban jazz groups. But this version is ALSO all star: THIS tour has Pablo, Hermida and Capitan (Trio Soñado ) with Octavio Rodriguez on percussion and vocals and the amazing young Julio Valdés on violin, piano and vocals.
TIMBA.COM: Please tell us a little more about what we will be hearing during these 2013 concerts. How much is new original material (and by which musicians), how much is from Mezcla 's existing song lists?
PABLO: Wow...these concerts start out with the trio and we play some instrumental jazz things and some songs that mix Nueva Trova and Son (and I guess some jazz and rock influences), and then we play some hot jazz with Julio Grappelli, I mean Valdes, then, we play some Cuban jazz with violin too and then we have a bolero / rock / jazz type thing right before going into some serious rumba in folkloric style but actually some contemporary songs talking about all the political, social and economic changes in our lives in the last 10 or 15 years...and THEN, we pull out the bata drums for the rest of the concert and play both totally original music and the traditional Yoruba songs that were on Cantos : Lazaro Ros & Mezcla . And of course, some surprises towards the end.
TIMBA.COM: About those surprises: what we should be watching and listening for?
PABLO: If I tell you, then it is not a surprise!
TIMBA.COM Please tell us more about the new recording projects.
PABLO: Well, coming out soon, the new DVD / CD of our live concert with the Jazz All Star version. And, now in the works is a totally different line up and repertoire that is "Mezcla Plus" (with a bunch of hot young singers "guesting" with a combination of some of THEIR songs in "Mezcla versions" and some versions of them singing old Mezcla hits plus all the new Mezcla material with rumba, rock, jazz, trova etc. etc. influences... but you really have to catch Mezcla "live" to "get it all" and it is always FUN. WE almost gave up on recording at all because of the disappearance of the record industry and cd stores etc. but we decided that it is important even if only for people who come to our live shows to document the incredible music coming out of these combinations and versions of Mezcla. So we are recording more now. Luckily, I still LOVE our 2 "jazz" cds": the "Grammy nominated album" AKIMBA ! and the "new one" that got 7 nominations as "Best in Latin Jazz" in the USA for 2010: I'll See You in Cuba! I can hear them over and over. We hope the new ones come out as good too. We ALWAYS have more new projects and new ideas, so come hear us live in Cuba or any of these US gigs!
We'll See You In Cuba!
(See also their Kickstarter page): http://www.kickstarter.com/projects/mezcla/mezcla-direct-from-cuba-2013-us-tour
Tuesday, 25 June 2013, 11:40 PM