New Stuff
[hide]
Photos of the Day
[hide]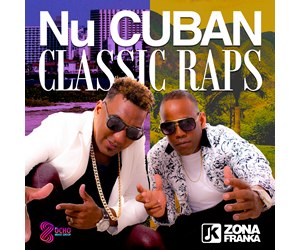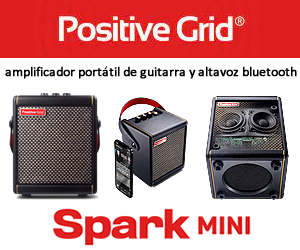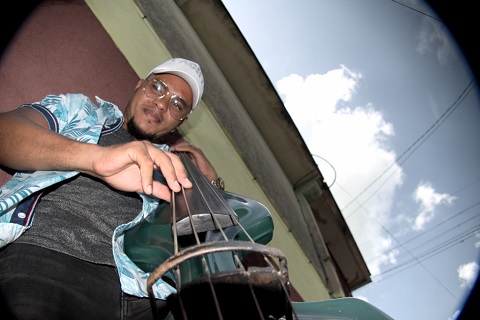 Lachy: Hi Michelle, first of all thank you very much for this interview and for giving me the opportunity to make my orchestra known to the world.
Tell us a little about your childhood. Where you come from?
Lachy: I was born in Guanajay and grew up in Cabañas Mariel where I lived until I was 4 years old, then I moved to Pinar del Rio, my father's home.
What role did music play in your life as a child?
Lachy: Since I was a child I always had a great inclination for music as I grew up in a humble and musical family. From the time I was little, I always liked to listen to music on the radio, which was the only medium we had at home.
What did you listen to at home as a child or what music did your parents listen to?
Lachy: My parents and my grandparents taught me to listen to Cuban music. At home you could listen to Benny, Los Van Van, Irakere, NG La Banda, you could also hear rumba with Lázaro Ros and the music of the prodigious decade on the evening radio program.
Why did you decide to study music?
Lachy: Music was always something I liked, and with the support of my father and my family I was able to study from the first grade, there I began to study at the Rafael Maria de Mendivez primary school. At that time I became interested in the trumpet, and I began to take classes with one of my uncles who gave me my first trumpet.
Did you study at a music school before entering La ENA?
Lachy: Yes, I'm going to give you a tour of my career before the ENA.
In 4th grade I applied to the recruitment panel for the EVA where I passed the exams in the specialty of the trumpet thanks to Professor Lázaro Siguaraya, who prepared me for that moment. Later, in 5th grade, I began to study at that school where I had new teachers from whom I learned a lot both in my specialty and in schooling. In 6th grade I formed my first group called CLAN PERFECTO playing the piano and with which I performed at different activities and festivals etc. In 7th grade I became interested in the electric bass (bass guitar) when I saw Maestro Juan Formell play a concert at the stadium in my province. From that moment on, I began to study this instrument in my spare time, and I had to study the trumpet a lot and all subjects in addition to the piano. My first bass was a guitar with acoustic piano strings because my parents couldn't buy me an original one. In 8th grade, my dad bought me my electric bass and I formed my second group called "Los Chicos Locos". In 9th grade I start to prepare with my trumpet teachers Manuel Amor and Lázaro Siguaraya for my level graduation. I always dreamed of being a good musician and that is why I prepared and applied to test on 2 levels, bass guitar in the capital and trumpet in Pinar del Rio, in which I obtained excellent results, but I decided to go to the capital to study at the ENA where I stayed for a period of 4 years.
Who are your musical influences, both Cuban and foreign groups or musicians?
Lachy: I am attracted to the music of Puerto Rico, Colombia and Venezuela with the great Oscar D'León, this is why I feel a restlessness to test my knowledge in other groups and measuring my level.
When you were 15 years old, you started playing with Isla Caribeña and you even recorded 2 albums with that group on EGREM. Tell us a little about that time.
Lachy: It was something very nice, in the 1st year at La ENA, I started playing with them with maestro Frank F. Boza where I had the opportunity at the age of 15 to record 2 albums at EGREM where I received a compliment from Maestro Formell for my work. I also had the opportunity to go through orchestras such as DAN DEN, where I performed in different places such as the Casa De La Música De Galiano, etc.
Tell us something about the other orchestras you have worked with and what you learned from going through different groups. I imagine that each group has something to teach in one way or another.
Lachy: I went through many orchestras such as Orquesta Monte Carlos from the El Criollo and Sonora Cubana cabaret, Yamira Díaz, Vocal Universo, Primera Mano, Valleson, Suave Tumbao, Tumbao Habana and El Niño Y La Verdad. Each of the projects makes you grow as a musician because you learn different codes and styles of each orchestra, and for me that is information that is needed to become a better musician.
In what year did you found La Suprema Ley?
Lachy: Believe it or not, my orchestra was founded 14 years ago. I founded the orchestra in 2006 with the album "Estoy Sonando" that didn't turn out so well with the Cubamusic company. It had a lot to do with the quality of the recording because at that time we didn't have the resources to create a good production. After that album, we have gone a long time without releasing an album.
Was it difficult to get professional status and find the musicians?
Lachy: It was very difficult to get the roster for my project approved. There were already many obstacles in the music company in my province. They always told me that it couldn't be done and that the catalog was closed because there were too many orchestras. I decided to go to the Music Institute where I was very well cared for and they authorized me to audition the project. In 2012 I was auditioned with my orchestra by the national commission and we were finally able to be a professional group.
Tell us a little about the orchestra format and style.
Lachy: The orchestra format is a common format. It is made up of 2 Trumpets, 2 Trombones, Guiro, Drums / Timbale, Congas, Piano, Bass, Violin and 4 singers.
For you, what are the charcteristics of a good conductor?
Lachy: For me the characteristics of a good conductor are to be a man and a friend, a partner, to give your musicians a vote of confidence, to express their ideas. Be demanding with your work, maintain maximum discipline, always remember that musicians are your reason for being, without musicians there is no director and without a director there is no orchestra.
Tell us about the new album "La Supremacía"
Lachy: The new album is called "La Supremacía" because I bring the essence of son, guaguancó and rumba th flavor of sugar cane to musical notes, always defending in style the identity that is Cuban music, the best of all.
Tell us about your new record company firm.
Lachy: We had the great joy of signing with Warachando Records who are doing many great things under the hand of DJ Warapo. I think the strategy so far has been very effective, and I'm really very happy with everything that's being done. I think that I'll be with them for a long time, because they really care about you in many aspects and it's a job, thinking in the long term, that is very important for an orchestra which is seen by many as very young.
Yordys Larrazábal is a guest on one song. Is he the only guest artist who participated?
Lachy: On the album, I am fortunate to have two special guests, Yordys Larrazabal, singer from Salsa Mayor and Maestro Mario "Mayito" Rivera, both of whom accepted the invitation very naturally.
What else do you think the timberos of the world should know about "The Supremacía"?
Lachy: The Timberos of the world should listen to the new proposal that we bring so that they see that the little bands also make good music that will move your skeleton.
To keep up with the laetst, follow Lachy y La Suprema Ley at their official Facebook page.
Friday, 21 August 2020, 06:46 AM