New Stuff
[hide]
Photos of the Day
[hide]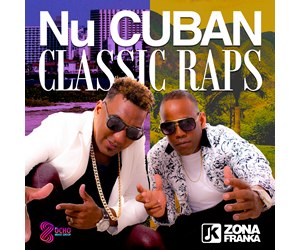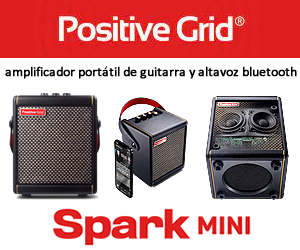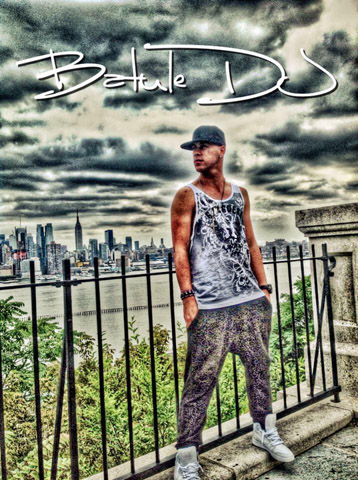 1. I hear your name everywhere. I don't even know how many songs I've heard where the singer yells "Batule". I imagine your collaborations are too many to give us a complete list, but can you give us some examples of the artists with whom you've recorded?

Los 4, La Charanga Habanera, JG, Marvin Freddy & Kayanco, Tania Pantoja, El Rival, Dayran, Mayco D' Alma, Mandy & Yeni (Van Van), Laritza Bacallao, El Yonki, Caribe Girls, Arlenis, Manolin El Medico de la Salsa and La Diosa and many more.

2. If I ask you to name the style of music you do - what genre is it?
I like to make all kinds of music it's just that Timba mixed with Reggaeton is what shaped me. You could call it timbaton.
3. Tell us about your background and how you started working as a DJ.

First, let me emphasize that I am a music producer, well, sometimes it is called DJ, although I also was that for a while. From childhood music always attracted me a lot because I grew up in a totally musical family. And at the age of 17 I had my first computer and started to insert myself in this world of production. Initially with few resources, but always trying to improve myself and give the best of me.

4. Are there people who helped you when you started?

Yes, I received the help of three key people. First my father, who was sound engineer for all the leading orchestras of Cuba and I always sent its audio expertise that have helped me at all times. Later Lemay, violinist of Real Jalisco, who taught me how to produce and work with the music digitally. And mainly Tirso Duarte, an excellent Cuban musician who taught me much of his musical knowledge and opened the doors to the basics of this very complicated genre that is Timba. I am forever grateful to them.

5. Is it difficult on the island for a new DJ to have all conditions for work - programs, computers and other tools of the trade?

Yes it is, because there is no market to buy all the necessary equipment. I have to rely on international tours to little by little buy the work tools that I can't find on the island.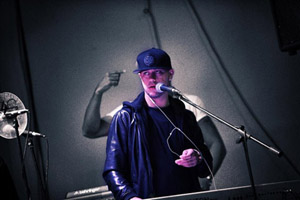 6. What are your musical influences ?

I listen to a lot of American music : ballads, R'n'B , Pop, Soul. But also diverse genres. I think there is something to learn from everything. Music is very rich in its diversity both harmonic and percussive and there are thousands of resources from which one learns , especially the old music , which is where mostly find my ideas, because I think that is the root of all modern music.

7. With whom and where did you your first recordings ?

My first recordings were in my house. I had a semi-studio in my room . The first group for which I did an album was called Cuarta Dimensión a Fusion group back then.

8. How does it work when you make a new song? Do you work with the artist from the beginning or do they come to you with a melody and arrangement already done?

A little of both. It depends on the artist. Some prefer to be with me throughout the process, as they have their own ideas and we try to understand each other well to reach an agreement on the arrangement. And others give me the idea and let me have me free rein, as I say, to do my own thing. Hahaha.

9. Do you sometimes to go to an artist with an idea for a project?

I've been thinking about it but I haven't had time. I would like to so do it since it is like founding something. It is also a good thing, because in Cuba there's a huge reservoir of talent and there are many young groups or soloists who are starting out and have very good abilities, and to produce them would be great.

10. Do you think you have a hallmark; that fans hear a song and recognize - that's Batule? Or it is that each artist has his own style and you adapt the work to the style of the artist?

I think so. I try to set a standard in my music. People always recognize my hallmark. And as for working with several artists, I try to create for each of them their own hallmark in a clear and equitable way; a little of me and a little of them.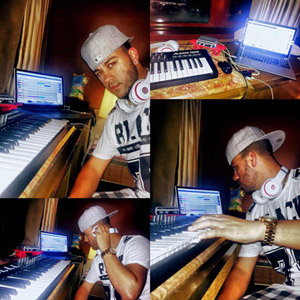 11. What is the role of the DJ in contemporary dance music?

I think they play a very important role. Current music is very full of electronic effects produced by DJs. In their hands lie the musical arrangement, rhythm, groove, flavor, in short, everything that is in the music. The chemistry between the DJ and the artist is very important. The more chemistry, the better their work turns out.

12. Tell us about the current tour.

We are now finishing our third tour of Peru, where everything went wonderfully and we received once again the support and love of this country that we love, and that is a faithful defender of Cuban music and a huge source of musicians. Later we have the tour of the USA.

13. Are there any new projects already planned for 2015?
Sure, this never stops. We just finished our last album "Privilegio" and we are already making another album. Many future tours and a lot of work throughout the island.
14. Now that Cuba and the United States are taking steps to normalize relations what are your hopes for the spread and development of Cuban music?

If things progress well in terms of negotiations Cuba and the United States I think it would greatly enhance the cultural sector of the island. In many ways it contributes to improved promotional work mainly on the music of our country. I think it would open a door to a market like ours which is so necessary will expand more and more, but the fact remains that we have not always managed to make our music known worldwide. But it would be very helpful to open that door.
15. Is there any artist from the US with whom you would like to work?

I would say it would be a pleasure to work with any of them. It would be a very good experience for me.
Thanks for giving us your time and good luck with all your project.
Sunday, 12 July 2015, 05:51 AM