New Stuff
[hide]
Photos of the Day
[hide]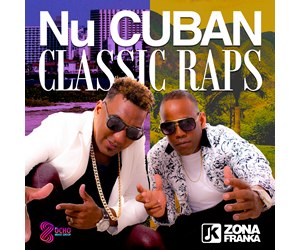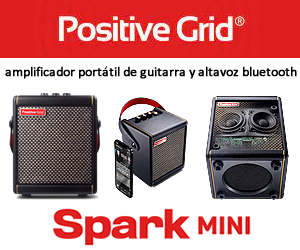 3rd Annual Festival Cubano 2012
Third Annual Festival Cubano
Riis Park, Chicago, Illinois August 4-5 2012
Photos and Report by Bill Tilford, all rights reserved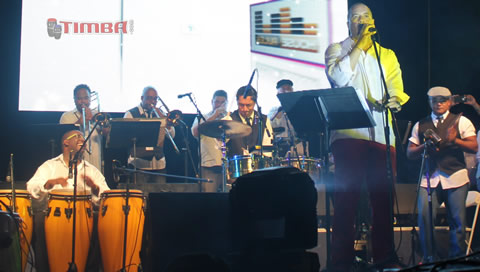 On the 1st day of the festival, Chicago's answer to tropical storms pummelled the park in the afternoon, causing a delay in the stage show. (A weekend storm seems to be threatening to become a Festival Cubano tradition; hopefully that won't prove to be true in the years to come.) When it finally started, the acts, which represented a variety of genres from traditional Cuban music to Timba and Hip Hop, gave it their all. Mellow Man Ace, a Cuban-American Hip Hop performer, opened with some positive Hip Hop followed by Madai, a protege of Pitbull. The Celia Cruz All Stars then put on a high energy performance including some of Celia's greatest hits like Quimbara. Jose (El Canario) Alberto closed the night with a strong set which brought out Marlon Fernandez at the end to sing with him as well. El Canario is known for being able to whistle as if a flautist is on stage, and he demonstrated this during a passage of Manicero.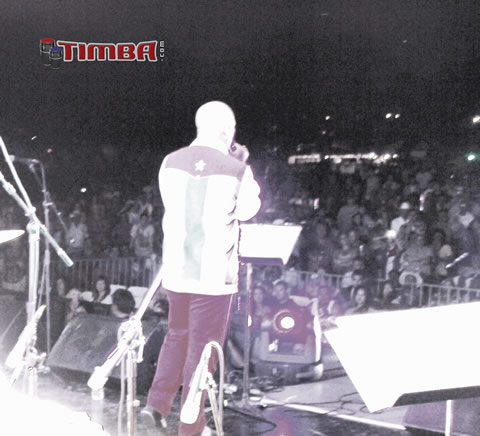 Day two brought perfect weather and a great procession of acts including a series of local musical (Mateo y los Bachateros, Orquesta Leal, La Obra, Freddy Kenton, Angel d'Cuba, comedy (Mikey O) and dance groups (Including demonstration dancers from Chicago Latin Fitness and the Chicago International Salsa Congress) followed by the evening's main attractions. A local DJ, Eddie "Mozkito" Cruz, served up some modern son (Adalberto Alvarez) and other Cuban dance music during the act changes in the afternoon. Mario Grillo's Machito Orchestra performed some big band Afrocuban classics including Fantasia Cubana and Babarabatiri; Lefty Perez performed with Tito Puente Jr, who also brought Jose Fajardo Jr. on stage for some duets on the timbales; Marlon Fernandez then came in with some Salsa Dura.
The grand finale for the festival was of course Issac Delgado, who performed a killer set including some hits from the NG period (Necesito Una Amiga, Los Sitios Entero) as well as some of his newer material. Issac's band is back in the swing of things, and as you can see from the photo above, the crowd got into this, proving among other things that Timba music will be embraced warmly by Chicago area audiences if it is properly introduced to them.
At the end of Issac's set, some of the musicians from other bands (incl. Tito Puente Jr) joined Issac on stage. The Festival's cofounder, George Herrera, was given the Cuban equivalent of a Gatorade dousing (it wasn't Gatorade, of course) in honor of both his birthday and the end of a great Festival.
Click on the thumbnails below to enlarge the images:
1st Row: Mellow Man Ace; Madai
2nd and 3rd Rows: Celia Cruz All Stars
3rd Row: Jose Alberto
4th-5th Row: Jose Alberto and Marlon Fernandez
6th row (L to R): Frank Camacho, AM 1590; Mikey O, Chicago International Salsa Congress; Eddie "Mozkito" Cruz
7th Row (L to R): Orq. Leal, Freddy Kenton Jr., La Obra
8th Row: Angel d'Cuba
9th Row (L to R): Machito Orchestra, Lefty Perez
10th Row: Tito Puente Jr. (with Lefty Perez, also with Jose Fajardo Jr; Marlon Fernandez.)
Rows 11-15: Issac Delgado
In addition, you can see photos from the pre-Festival reception by clicking HERE



























































Bill Tilford - Thursday, 12 April 2018, 08:21 AM