Lo Nuevo
[hide]
Fotos Del Día
[hide]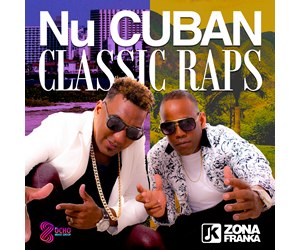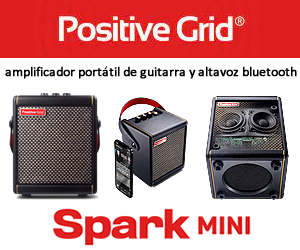 Aruan Ortiz, Orlando Sanchez, Miguel Zenon in Chicago
Cubanavant Garde, Post-Bop Tomasa and Changeable Identities:
Aruán Ortíz, Orlando Sanchez and Miguel Zenon in Chicago
August 29, 30 and 31, 2014
Photos and review by Bill Tilford, all rights reserved

Aruán Ortíz Orbiting Quartet

Labor Day weekend brought a number of excellent Jazz ensembles and musicians to Chicago, and not all of them were at the Chicago Jazz Festival:

On Friday, August 29, the Aruán Ortiz Orbiting Quartet appeared at the Beverly Arts Center. Of all of the younger generation of Cuban pianists/composers who have left Cuba to seek their fortunes in the United States, Aruán, who was born in Santiago de Cuba, may be the most avant garde. His compositions are highly structured, and you can hear his Cuban roots emerge on occasion (especially from the rhythm section), but this music has more in common with Dave Holland and Ornette Coleman than it does with your father's Latin Jazz. This writer, who listens to avant garde Jazz along with the rest of the spectrum, enjoyed the concert; two friends without that background who accompanied him found the music a little challenging. Although the songs in Orbiting (his 2012 release) do not have celestial names, most of them do have a celestial feel, and if you have an ear for it, this is uplifting rather than jarring or dissonant. For those of you who are into this part of the spectrum, Aruán's music is definitely worth checking out if you don't know it already. (Those of you who are only into conventional Latin Jazz should probably keep moving.)
Aruán's website is http://www.aruan-ortiz.com/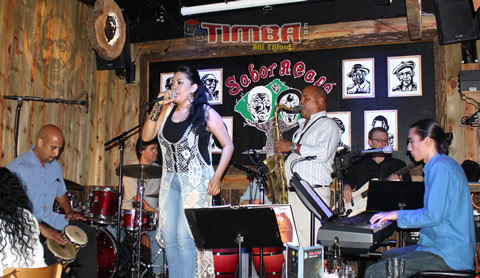 On Saturday, August 30, I received a surprise message email from Elio Erraez, owner of the Sabor a Cafe restaurant, informing me that Cuban saxophonist Orlando Sanchez (aka Cubajazz) was at the restaurant. Since the last time I saw Orlando was in la Habana, naturally I dropped everything and ran over there. Sure enough, he was playing tenor sax and piano with some of the locals including a singer from Colombia who is new to Chicago, Claudia "La Gitana". Although they were playing standards, Orlando brought his own style to the session, which meant that the audience was treated to some post-Bop moments in songs like Bilongo. For Chicago, this was a rare treat, and hopefully we'll see him again this year. Incidentally, Sabor a Cafe has become a favorite hangout for visiting Cuban Jazz musicians, and sometimes things happen there at the last minute, so it's worth keeping an eye on the place on weekends.

Miguel Zenon Quartet
Finally, on Sunday, August 31, the Miguel Zenon Quartet was at the Chicago Jazz Festival in Millennium Park. This group (Miguel Zenon, saxophone; Hans Glawischnig, bass; Eric Doob, drums and Luis Perdomo, piano) was previewing selections from the forthcoming Identities are Changeable, a recording by a 12-piece band that will be releaased in November. Miguel Zenon, born in Puerto Rico, is already a household name among the Latin Jazz community. It's worth mentioning that Eric Doob was the drummer in Manuel Valera's first New Cuban Express album, and bassist Hans Glawischnig has also performed with Manuel. It was the first time that this writer had heard Venezuelan pianist Luis Perdomo live even though he has an impressive resume with multiple artists. This was a very exciting set, and each of the other members of the quartet took solo passages that visibly transported Mr. Zenon. The music itself contains multiple cultural influences that help shape the Puerto Rican and Nuyorican communities along with modern Jazz (including some passages in odd meters). We'll be publishing a review of the CD closer to the release date.
Click on the images below to enlarge them:
Rows 1-2: Aruán Ortiz Orbiting Quartet
Rows 3-4: Orlando Sanchez and others at Sabor a Cafe
Rows 5-6: Miguel Zenon Quartet
























Bill Tilford - lunes, 01 septiembre 2014, 04:37 pm