New Stuff
[hide]
Photos of the Day
[hide]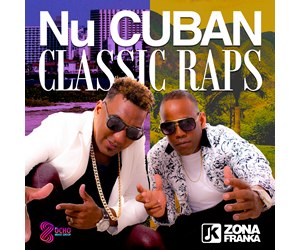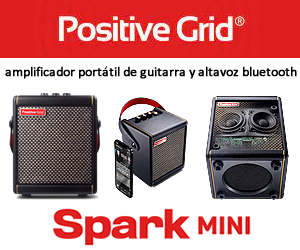 Chuchito Valdés & Joaquin Pozo at Sabor a Café
Chuchito Valdés Latin Jazz Quartet with Joaquin Pozo at Sabor a Café
Chicago Illinois, 20 September 2014
Photos and summary by Bill Tilford, all rights reserved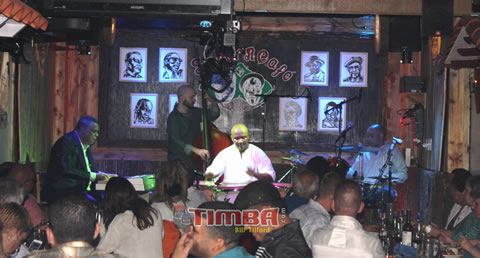 This was a special weekend at Sabor a Café, an intimate restaurant and venue that has become a favorite hangout for Cuban musicians when they are in town. Chuchito Valdés augmented his trio (Chuchito, bassist Chris Nolte and drummer Rafael Monteagudo) with percussionist Joaquin "El Pulpo" Pozo, so named because he plays like a man with eight arms. Saxophonist/composer Orlando Sanchez sat in with the group, and the results were electric.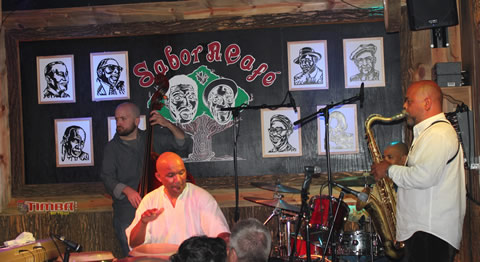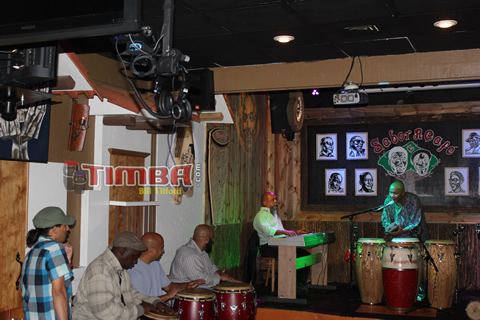 Sunday afternoon, Chuchito, Rafael, Orlando and Joaquin appeared on the radio show Domingos Felices, and that night, Mr. Pozo held a percussion master class at Sabor a Café.

Click the images below to enlarge them. We also have a few more photos on our Facebook page, Tim Ba.






Bill Tilford - martes, 23 septiembre 2014, 07:21 pm