Formas Presentation Concert June 2, 2018
Presentation Concert of the Album Escape by Albert Lescay & Formas
June 2, 2018, Museo de Bellas Artes, Havana, Cuba
Photos by RealRoca with permission Alberto Lescay
Commentary by Bill Tilford, all rights reserved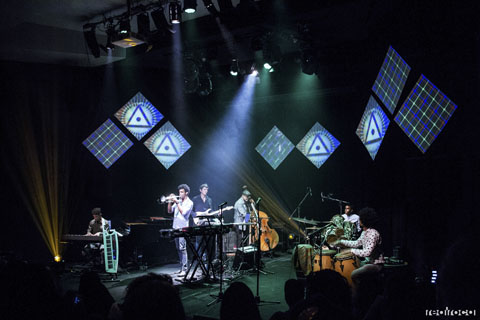 ENGLISH: The presentation concert for the new album Escape by Alberto Lescay & Formas took place at the beautiful concert hall of the Museo de Bellas Artes in Havana. Escape subsequently won the Opera Prima (Best New Artist) category of Cubadisco 2018 as well as being a nominee in the Jazz Fusion and Recording categories.

The digital version of Escape is available in outlets such as Amazon.com, Itunes, Deezer and Spotify. The physical CD is available for sale in Cuba and has wonderful album art and liner notes (I participated in the latter).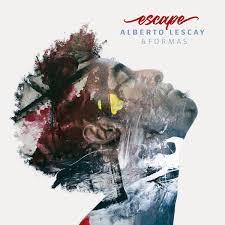 ESPAÑOL: El concierto de presentación para el nuevo álbum Escape de Alberto Lescay & Formas tuvo lugar en la hermosa sala de conciertos del Museo de Bellas Artes en La Habana. Posteriormente, Escape ganó la categoría Opera Prima (Mejor Artista Nuevo) de Cubadisco 2018 y fue nominado en las categorías de Jazz Fusion y Grabación.
La versión digital de Escape está disponible en tiendas como Amazon.com, Itunes, Deezer y Spotify. El CD físico está disponible para la venta en Cuba y tiene hermoso arte y notas discográficas (participé en este último).
Click on the images below to enlarge them / Haga clic en las imágenes por abajo para ampliarlas















Bill Tilford - lunes, 18 febrero 2019, 05:22 pm