Lo Nuevo
[hide]
Fotos Del Día
[hide]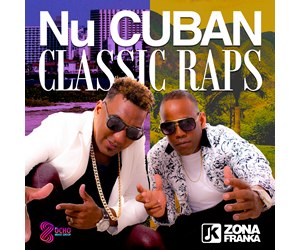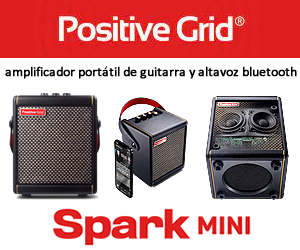 HdP Louisville 2013
Havana d'Primera at Club Azucar
Louisville Kentucky June 9 2013
All photos and review by Bill Tilford, All Rights Reserved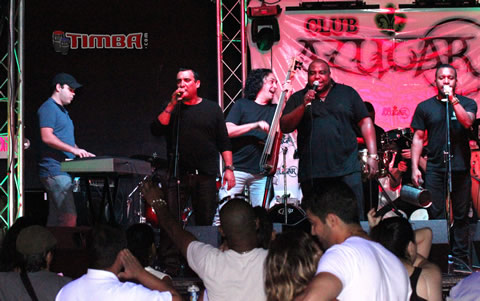 Havana d'Primera made its final stop on this leg of its North American tour in Louisville Kentucky at Club Azucar, a venue that primarily hosts Mexican music. Although it had just come up from Atlanta by bus, the band played its heart out. We have always been impressed by how much emotion Alexander Abreu and the band put into their shows. One moment of levity during the performance was the use of a few bars from Barry Manilow's Copacabana for the intro to the group's hit Pasaporte.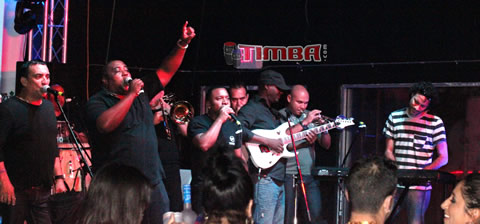 Alexander was a little coy about the details, but a third album is in the works, and it will include the song that they rolled out on this tour, Rosa la peligrosa. If the new album is even nearly as good as the Cubadisco-winning Pasaporte, it will be a must-have, and we will be watching its progress closely. HdP will be back in North America in August for a tour of Canada.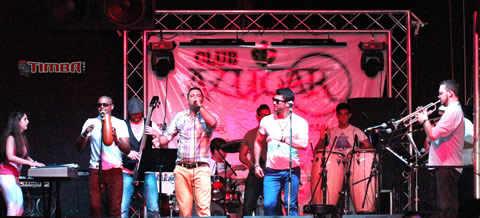 A rising local Salsa band, the Kentucky Salsa All Stars, played the opening set for HdP. This interesting group is composed of some young Cuban-Americans who were educated at ISA and ENA plus some native-born Americans who are in love with the music. Although the band is not playing Timba, it swings harder than most of the Salsa bands we've heard lately (a drum set is integrated with the usual percussion), and we will be monitoring its progress as well. The band performs several originals in addition to covers, the rhythm section (which is where some of the key Cubans are hanging out) cooks, there is a three-man front line, and the brass section wails.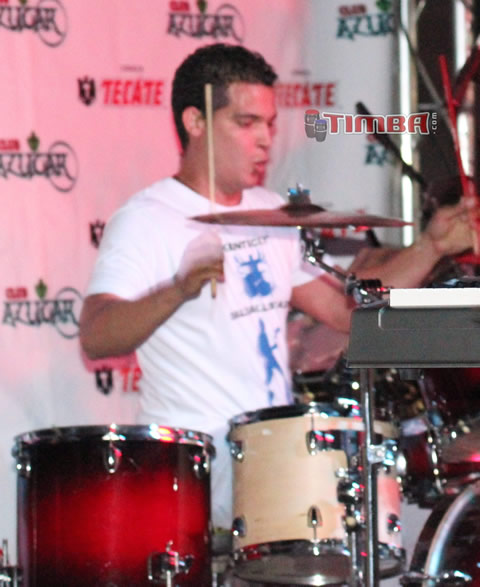 Edel Roque, leader of the Kentucky Salsa All Stars
Click on the thumbnails below to enlarge the images. The two top rows are of the Kentucky Salsa All Stars; the rest of the photos are of Havana d'Primera.
































Bill Tilford - Wednesday, 12 June 2013, 10:18 PM