Lo Nuevo
[hide]
Fotos Del Día
[hide]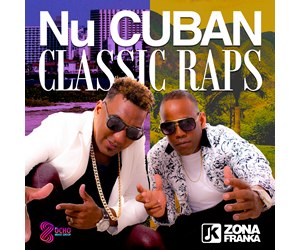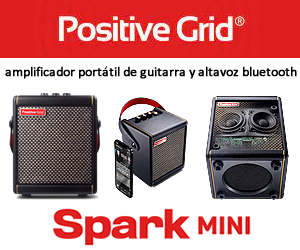 Miguel Zenón Jazz Showcase 6/2015
Miguel Zenón at the Jazz Showcase, Chicago, Illinois, 26 June 2015
Photos and commentary by Bill Tilford, all rights reserved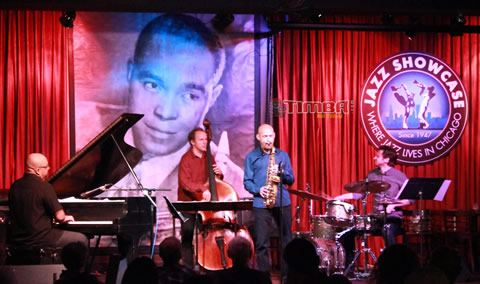 As this is being typed, Miguel Zenon's quartet is in the middle of a 4-night stand at the Jazz Showcase in Chicago. He has his usual pianist, Luís Perdomo, and his usual bassist, Hans Glawischnig. Erib Doob is substituting for Henry Cole for drums, but Mr. Doob has been a primary substitute for Henry in the group for several years, and he is not a number 2 drummer in any sense of the term - his resume includes Manuel Valera's New Cuban Express and Paquito D'Rivera among others.
I caught the first Friday night set. Much (but not all) of the material is from the latest recording, Identities are Changeable (which was first written for the quartet and then later scored out for big band); as a nod to the Charlie Parker presence in the Jazz Showcase, the quartet also did their version of BIrd's Ah-Leu-Cha.
Mr. Zenón deserves all of the accolades that he receives for his formidable saxophone prowess (his solos can reach the sublime) and the quality of his compositions and arrangements, but every bit as remarkable is the intricate interplay between all of the musicians in the quartet (Mr. Doob has performed enough with the group to feel like a natural presence in it). Prior to the performance, Mr. Zenón told me that he still believes in the concept of having a regular group in an age where many musicians have adopted a "project" approach. This probably has a lot to do with why even the most intricate sections of the music feel so natural.
The Identities are Changeable album has an interesting back story; you can read my review of that album here.
Mr. Zenón and I also recorded a very interesting audio interview that we will post in the near future. If you have an opportunity to hear this group during the current tour, it is definitely worth catching.
Click on the images below to enlarge them.



















Bill Tilford - sábado, 27 junio 2015, 02:26 pm