Lo Nuevo
[hide]
Fotos Del Día
[hide]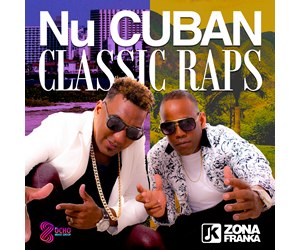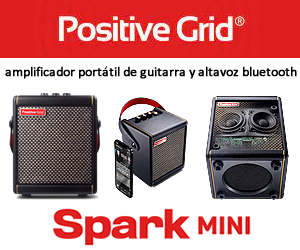 Orquesta El Macabeo at SRBCC 4 Sept 2015
Orquesta El Macabeo at the Segundo Ruiz Belvis Cultural Center
Chicago Illinois 4 September 2015
Photos and Commentary by Bill Tilford, all rights reserved
(for the Nuestros Primos Musicales section)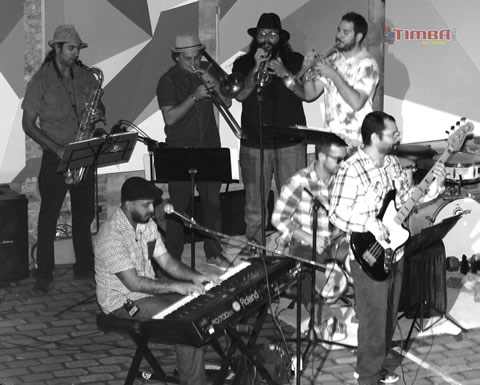 As part of a three-day visit to Chicago, Orquesta El Macabeo performed at a benefit for the Segundo Ruiz Belvis Cultural Center. This group remains in the forefront of "alternative" Salsa with socially conscious lyrics and shared roots with other genres such as Punk and Ska, but they are not a Fusion band - the Salsa is as good as (and often better) than you'll hear from more famous bands.. El Macabeo deserves a more massive following than it has (which is still a respectable one), but the challenge in this music seems to be that the more innovative you are, the less likely you are to have everyone lining up to hear you. This is one of the very best groups in Puerto Rico and yet they are still something of an underground phenomenon on the mainland. This might even appeal to their Punk side in a way, but it says something about the state of the music scene today that the bubble gum version draws more fans than social commentary.
The opening act, Siete Nueve, was a pleasant surprise. I came in expecting garden variety Hip Hop en español (and had prepared myself to endure that rather than enjoy it) only to encounter a very capable jam band that happened to be fronted by a rapper. The overall sound reminded me a little of the best moments of the Spam All Stars in Miami, perhaps closer to what we used to call Acid Jazz than pure Hip Hop. Local saxophonist/flautist Roy McGrath (originally from Puerto Rico himself) was part of the group. I would listen to this again if the same musicians came together.
Orquesta El Macabeo's website is here. They release vinyl as well as CDs, and I just tasted their new 45, Eutanasia/En La Luna. If you see these at a concert, be sure to get it.
Click on the images below to enlarge them. Row 1 is Siete Nueve, the remainder is Orquesta El Macabeo























Bill Tilford - domingo, 06 septiembre 2015, 03:12 pm