New Stuff
[hide]
Photos of the Day
[hide]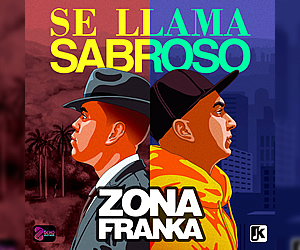 SpanishEnglishRoberto Carlos "Cucurucho" Rodríguez Valdés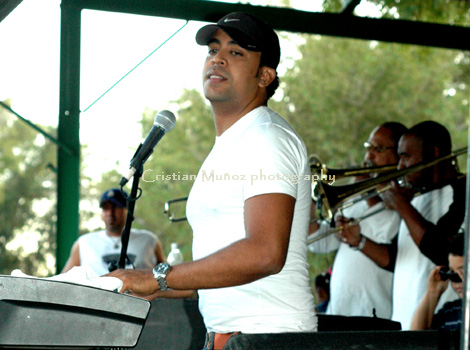 Photo by Cristian Muñoz
instrumento/instrument: piano; compositor/arreglista
grupos/groups: Los Van Van, Paulito FG, Issac Delgado, Charanga Forever, Charanga Habanera
grabaciones/recordings: Issac Delgado: La fórmula (part), Charanga Habanera: Chan Chan Charanga (como tecladista y arreglista), Charanga Forever: La Charanga soy yo
lugar de nacimiento/birthplace: ?
formación musical/musical background: ?
lugar actual de residencia/current residence: La Habana
entrevistas/interviews: Copenhagen April 2, 2005
The name "Valdés" is very common, but in this case it's very difficult to carry on such a great musical tradition.
From his grandfather Bebo, to his aunt Mayra Caridad, his mother Miriam, and the most famous of all, his uncle Chucho Valdés, the talent has been handed down from generation to generation. And although Roberto is the youngest, it certainly doesn't mean he's the least talented!
He studied at the "Guillermo Tomás" school, and then at "Amadeo Roldán" until the second year of the middle level.
If my memory doesn't fail me, he played synth in "Los Chicos de la Salsa", and he later took over for Tirso Duarte as pianist and musical director.
His biggest interest has always been jazz, and he's continued playing it simultaneously with his many jobs as a timbero.
He played with Charanga Habanera for a year, from the summer of '97, when he replaced Juan Carlos González, to the summer of '98, when he, along with most of the other members, left David Calzado to form Charanga Forever. It was during his time with Charanga Habanera that Vitico "El Vitis Man" gave him the nickname "Cucurucho" which he's kept to this day.
Although only 24, he's played with five of Cuba's most famous bands. After playing with the two Charangas he went to Issac Delgado, then Paulito F.G. and finally, in 2001, he replaced the legendary Pupy Pedroso in Los Van Van.
Cucurucho played some synth, wrote some arrangements, and, along with David Calzado, co-wrote the opening song of Charanga Habanera's most recent album, Chan Chan Charanga.
Here's hoping that he calms down and stays for a while with Los Van Van! [Majela Serrano]
Michelle White - Wednesday, 23 March 2011, 03:31 AM