Magic City Music Report - Miami & South Florida
Classically Cuban Concert at Florida International University
Wednesday, November 12 2014
As the Fall semester comes to a close, Florida International University's Cuban Research Institute (CRI) will gear up to present its flagship Cuban music event, the Classically Cuban Concert.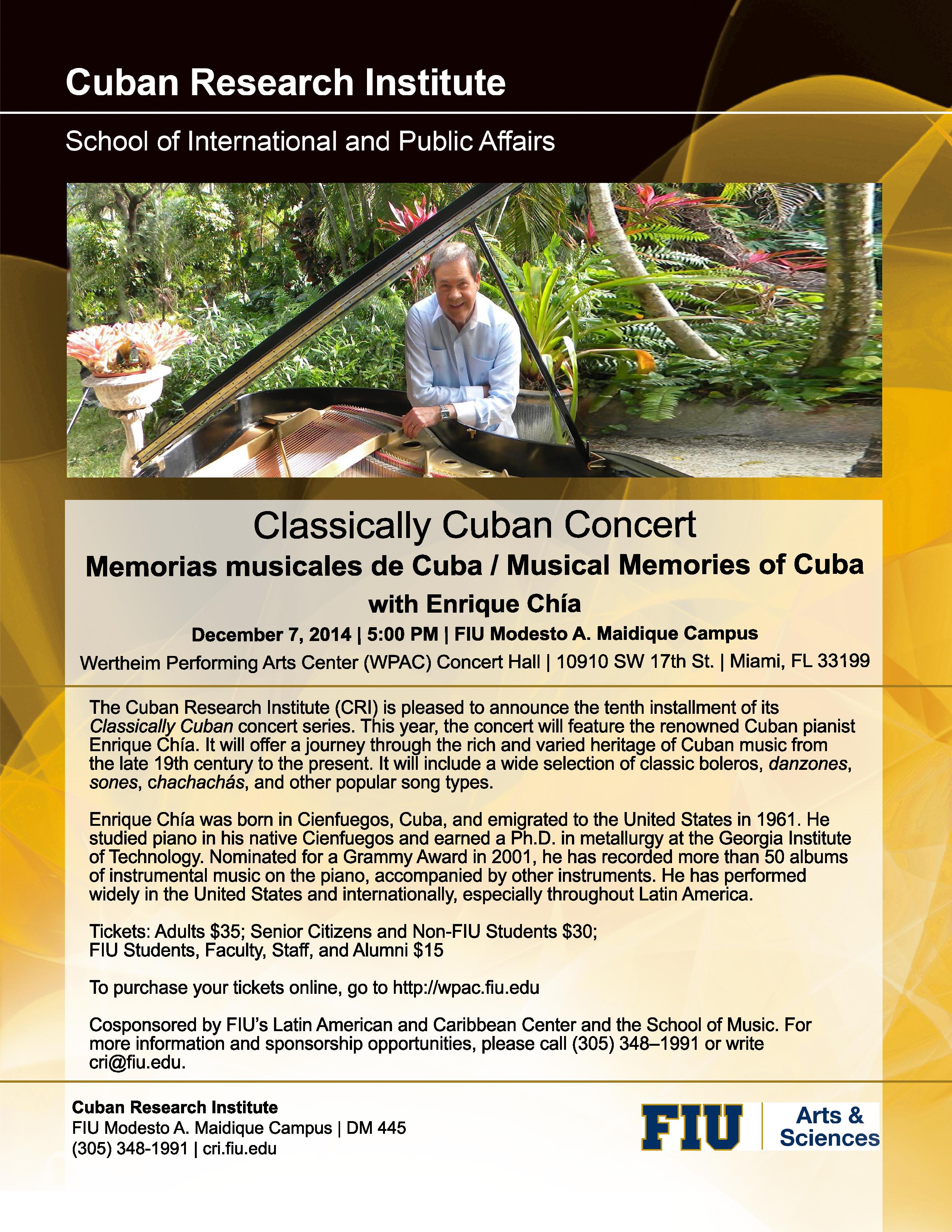 Now in it's tenth installment, the Classically Cuban Concert will feature pianist Enrique Chía and an ensemble of respected patriarchs of traditional Cuban music. The program will be comprised of selections which will showcase Cuban music from various historical periods; reaching selections as far as the 19th century.
Enrique Chía was born in Cienfuegos, Cuba, and immigrated to the United States in 1961. With a Ph.D in metallurgy at the Georgia Institute of Technology, Chía has earned various recognitions, one of which is a GRAMMY nomination in 2001.
Musicians joining Enrique Chía are: Orlando Forte, Violin; Ramsés Colón, Bass; René Lorente, Flute; Mario Del Monte, Trumpet; Tim Devine, Keyboards; Rubén (Tuty) Jiménez, Drums; Alberto Palenzuela, Percussion; Laura Martínez León, Vocalist
To purchase your tickets online, please visit http://wpac.fiu.edu
Leslie Cartaya - This Saturday at The Place of Miami
Wednesday, August 27 2014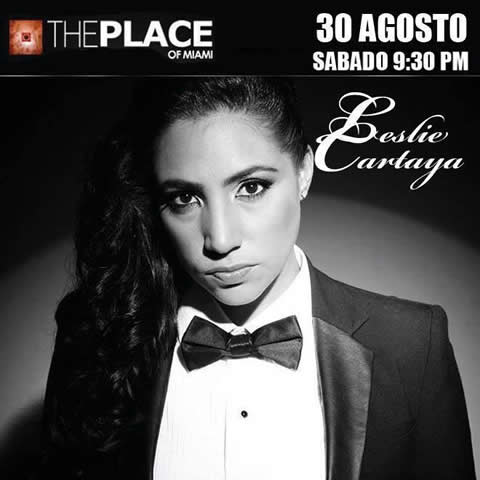 This Saturday on Miami's famed Calle Ocho, Leslie Cartaya will be performing with her band at The Place of Miami. Leslie Cartaya is an up and coming singer and songwriter from Havana, Cuba that has made quite a name for herself in the Miami music circles. She will be joined this Saturday by some of the best musicians in Miami:
Hector Ortiz, Piano; Edward Magdariaga, bass; Raymer Olalde, timbales; Philbert Armenteros, Congas; Osvaldo Fleites, trumpet; Roberto Sosa, Trumpet; Bayron Ramos, Trombone; and William Paredes, Trombone.
For more information, please call (305) 642-6994.

The Place of Miami
833 SW 29th Avenue
Miami, FL 33135
---
Viernes Culturales - Spam All-Stars
Friday, April 25 2014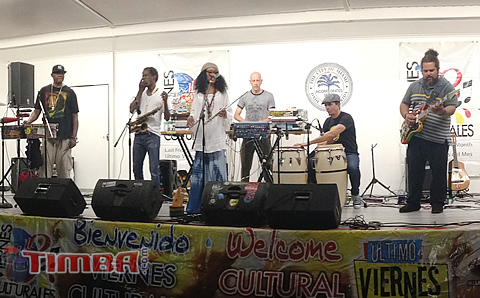 Last night, The Spam Allstars led by Dj Le Spam performed at the monthly open-air music and art festival, Viernes Culturales in Little Havana's Calle Ocho. While there was a threat of rain in the early evening, the skies cleared up in time for the Spam Allstars' performance, which showcases their signature fusion of samples, funk, and Afro-Cuban sounds. As usual, the Spam Allstars take to the stage various instrumentations combos, who include the incorporation of Latin percussion (Timbales/congas), Cuban tres, electronic samples, and a two woodwinds (alto sax/flute) combo. Continue below for select shots of the performance.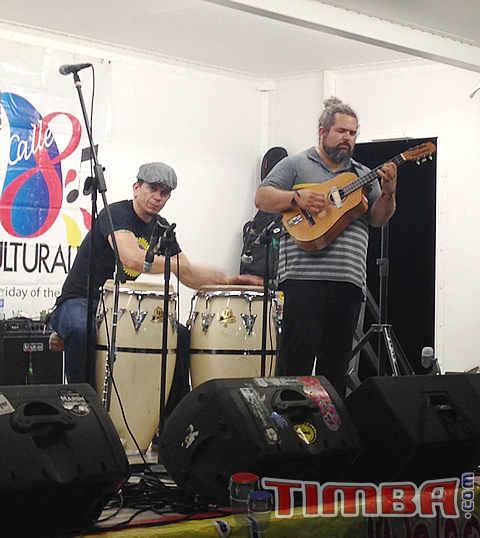 If you are in the Miami area, you can catch the Spam All-Stars perform Friday, May 9th at the Little Haiti Cultural Center (City of Miami.) The performance takes place as part of the 2014 Miami International Jazz Fest.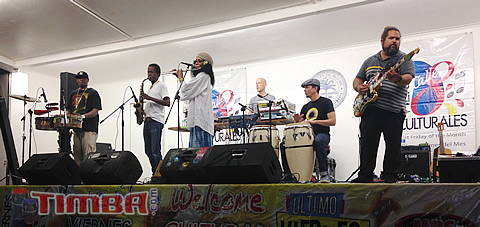 For Miamians interested in other upcoming events, check out the following dates:
Suenalo – May 1st - Hoy Como Ayer
Aymee Nuviola – May 3rd - Hoy Como Ayer
Palo! – May 10th - Havana 1957
Los 3 de la Habana – May 10th - Hoy Como Ayer
Adalberto Alvarez – May14th - The Place Miami
Michael Lazarus - Wednesday, 12 November 2014, 10:10 PM