New Stuff
[hide]
Photos of the Day
[hide]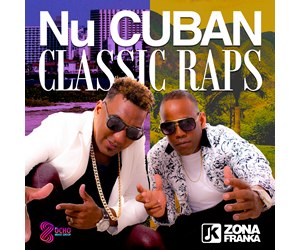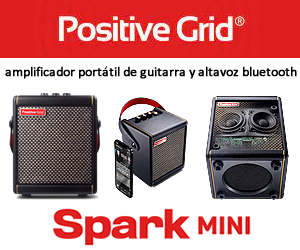 SpanishEnglishLa vuelta al mundo (Pafata/Sello Unicornio) - Released 2015
CD Review: La vuelta al mundo by Alexander Abreu y Havana D'Primera
(Pafata Productions/Sello Unicornio 2015)
Review by Bill Tilford, all rights reserved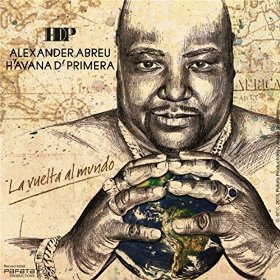 As was the case with Pasaporte, HDP has released its new recording outside of Cuba (this time using a new independent label in the UK, Pafata Productions) prior to releasing within Cuba. At this writing, I have been advised that it is not impossible that there will be a couple of changes to the recording prior to its release in Cuba under the Unicornio label. This review pertains to the Pafata Productions edition of the recording that was entered in Cubadisco 2015 and won a Grand Prize along with the award for Música Popular Bailable - Maestros.

The opening track, La vuelta al mundo, celebrates the global success of modern Cuban music and contains little musical salutes to Los Van Van (the violins) and other groups, and the lyrics mention several Cuban styles that helped form the basis of what is now called Salsa around the world. One could say that the popularity of Cuban music worldwide represents the theme for the recording, which is clearly reaching out to new listeners.

Timba purists should be advised that this is an album that accessible to both Salsa dancers and Timberos. Regalito de Dios, Venenosa (which is a traditional Son Montuno), Dime por qué and Después de mil lunas will all be easily danceable by Salsa fans. Merengue fans will enjoy La mitad. Timberos who prefer that the songs be faster will like El juego de la vida, and timberos will also love Trece and La Peligrosa. The disc also includes Me dicen Cuba, which has become an anthem among Cubans worldwide, and for Rumberos there is El palo más duro. All of the compositions except Dime por qué (by Willie Morales) are by Alexander Abreu, and Abreu's arrangements, as usual, are excellent.
If you listen to La vuelta al mundo purely on its musical merits, it is a superb album, and I would certainly recommend putting this in the ears of any of your friends who may have shown antipathy to HDP in the past because of its reputation as a Timba powerhouse. As I mentioned earlier, long-term HDP fans will need to reconcile themselves to the fact that HDP was not attempting to do a Timba album per se this time, although there are some fine Timba tracks in the disc. Vuelta is a perfect illustration of why the term Música Popular Bailable is more useful than Cuban Salsa or Timba in describing what many artists are doing now. Were it not for the fact that the Brasilians grabbed MPB for their own music decades ago, we might be using that abbreviation for modern Cuban music today.
Here's the $64,000 question: can this musically-excellent recording reach the new listeners for whom it is at least partially intended? If it does, HDP can attract a lot of new fans, and this recording does accomplish its mission (implied in the title) of showcasing why Cuban popular music has a worldwide following. In the past, however, the business aspect of things has at times been the group's Achilles heel (especially during tours of the United States, but the story of the Pasaporte album was also rather complicated). Two new labels are involved with this release, so time will tell.
It also remains to be seen whether the final Unicornio version will be significantly different from the Pafata Productions version. In the meantime, the Pafata Productions version is available as a digital download in I-Tunes, CD Baby and Amazon.com, and since the Unicornio release is to be licensed for Cuba only (at least at this writing), I would recommend pursuing the Pafata version now if you don't live on the island. The version that was submitted to Cubadisco included the rather odd request that it not be played on the radio, so if these songs do not appear on your favorite Cuban radio program in the near future, it will not be the fault of the broadcasters, and this may signal that changes in the final Unicornio version are anticipated.
As previously mentioned, La vuelta al mundo won a Grand Prize and the award for Música Popular Bailable in Cubadisco 2015.
Songs:
1. La vuelta al mundo
2. Regalito de Dios
3. El juego de la vida
4. Me dicen Cuba
5. Venenosa
6. Trece
7. Dime por qué
8. El palo más duro
9. La mitad
10. La peligrosa
11. Después de mil lunas
12. Conga pa' cerrar
Personnel in La Vuelta al mundo
| Role - Instrument | Name |
| --- | --- |
| Leader, Lead vocals, Trumpets, Arrangements | Alexander Abreu Manresa |
| Trombones | Amaury Pérez Rodríguez |
| Percussion | Guillermo del Toro Varela |
| Timbales (except 12) | Ariel Tamayo Mestre |
| Timbales on 12; Drums | Rodney Illarza Barreto |
| Electric Bass | Raúl Tobías Gil García |
| Piano | Bernardo Antonio Rodríguez Menéndez (Tony) |
| Keyboards and sequencers | Harold Díaz Escobar y Yosvel Bernal Pina |
| Guitars | Bruno Rogelio Nápoles Collazo (Nápoles) |
| Güiro | Yasser Mejías Kindelán |
| Maracas | Jannier Rodríguez Millán |
| Vocals | Amaury Pérez Rodríguez, Enrique Pérez Prieto, Jannier Rodríguez Millán, Yosvel Bernal Pina |
| Guest Artists | Luís Enrique (vocal, 1); Mayito Rivera (vocal, 8); Adonis Panter (quinto, 12); Arturo Cruz Robledo (tres); Gretchen López Paris (violin); Joel Matos (flamenco guitar, 2) |
| Producer, Musical Director | Alexander Abreu Manresa |
| Executive Producer | André Blessing |
| Recording Engineer | Guíanko Gómez |
| Mixing Engineer | Juan Mario Aracil |
| Mastering Engineer | Carlos Álvarez |
| Studios | Abdala, Estrella Estudio, Sliderecords, GML Recording Studios |
Bill Tilford - Sunday, 26 May 2019, 04:45 PM