My Secret Radio - (Sony Masterworks) Released 2011
CD REVIEW: MY SECRET RADIO BY TIEMPO LIBRE
(Sony Masterworks Label 2011)
Review by Bill Tilford, All rights reserved
Homer's ancient Greek epic The Odyssey spoke of two sea monsters that devoured sailors attempting to navigate their way through a strait. On one side was Scylla, a six-headed creature with snakelike necks that snatched sailors out of passing ships and ate them. On the other lurked Charybdis, which formed a whirlpool that sucked in entire ships if they came too close.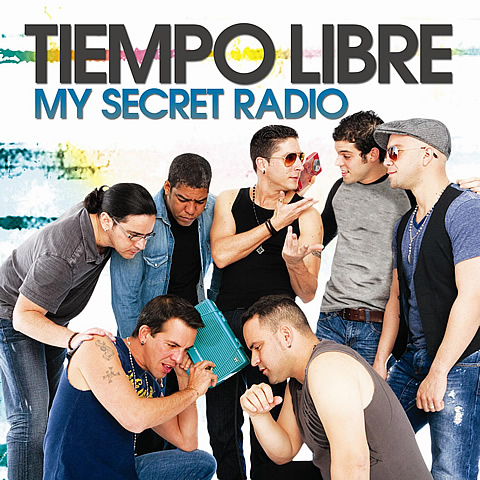 Ever since the 1960s, musicians in the United States, regardless of where they were born, have often faced similar perils when approaching modern Cuban music. Playing music that was too contemporary would frequently arouse Scylla (that element of individuals in the United States who felt that the new musical styles being created in Cuba in recent decades were somehow inherently evil), and navigating too far away from that problem would bring them within the grasp of Charybdis (those who were actually listening to the new music being performed on the island and hoping to hear something of a similar caliber.) Consequently, many potentially-capable musicians in the United States have refused to touch modern forms like timba altogether, some have attempted to water it down to make it more "marketable", and yet others bravely attempted worthy projects that usually proved short-lived before returning to more commercially-viable forms of music. Therefore, before we even get to the music itself, we need to acknowledge and celebrate the fortitude of groups like Tiempo Libre and the other bands out there in the trenches that do stick to their musical guns and persevere in the face of an often-treacherous market.

Tiempo Libre's previous CD, Bach in Havana, is musically excellent, very much worth owning and deserved its Grammy nomination, but even the band acknowledges in its own liner notes that only one of the tracks was really a Timba track, the rest being excellent (and quite danceable) fusions of classical with many other Cuban rhythms such as guaguancó. We mention this because My Secret Radio is a return to what is mostly actual timba. Our most profound source of deep timba knowledge, Kevin Moore, stated in his earlier review that this new album is "...very hot, take no prisoners timba ... ...mostly pure timba dura... " (click here for the rest of his review ). This writer concurs with that assessment and would add that if you thought of Bach in Havana as music for the mind that you can also dance to, My Secret Radio is primarily a dance album that also happens to be musically intelligent enough to appeal to those of us who deeply care about the depth and integrity of instrumental arrangements.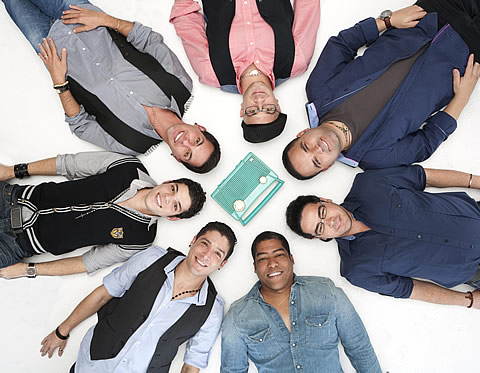 The theme of the album is that it is a celebration of the American music that the musicians listened to clandestinely on their radios while back in Cuba. There is almost a Romeo and Juliet (minus the unhappy ending) element to the larger story here; now that we can see some Cuban bands on tour in the US and buy some of their music over the counter, it's worth remembering that this wasn't always the case here. This writer's own introduction to Cuban music came while listening in from the opposite direction to Cuban stations playing early Los Van Van and Irakere on shortwave radio back when the chances of hearing these groups on American radio, seeing them live or finding their recordings in a store were basically zero. Although his circumstances were very different from theirs, he can relate to the feeling of extra youthful excitement that comes from tasting rare or forbidden fruits.

The lyrics in many of the songs speak directly to the group's American encounters and experiences, and one of the tracks, After the Love is Gone, is a nicely-done Spanish/English Earth, Wind and Fire cover, but musically, this CD is not really a fusion exercise. Ironically, it is for the most part, as Kevin Moore observed earlier, one of the most authentic timba dura albums made on American soil. There are a couple of breaks from the timba action including a nice cameo by Albita on a canción,Como Hace Años, and one instrumental track, Aceite, gave us the kind of charge we remember feeling when listening to some early Irakere dance tracks over the radio in the mid-70s. The opening number that made it to video, Lo Mio Primero, is a very nice track, but if this writer puts on the disc to introduce it to a new listener, his favorites for an introduction would be San Antonio orMujer de Fuego if the listener is a serious dancer and definitely Aceite if the listener is also a musician.

The Aceite track is intriguing for another reason. Most musicians (with a few exceptions) have kept firewalls between timba and jazz, and we have always wondered whether that would change some day. Aceite leaves hints that if the group is truly as unafraid of monsters as it appears to be so far, timbajazz is a voyage that it has the potential to survive should it ever choose to embark upon it in the future.
Kevin Moore - Thursday, 05 September 2013, 08:10 PM