Indice - Table of contents
New Stuff
[hide]
Photos of the Day
[hide]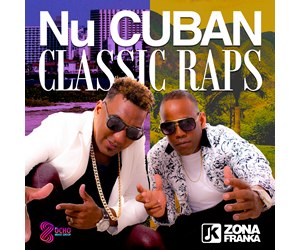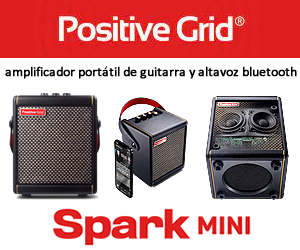 Tom Ehrlich - Spanish Harlem Orchestra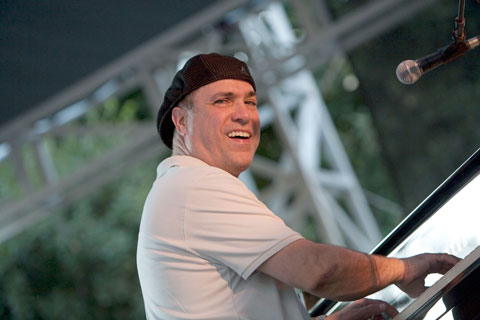 Oscar Hernández
Although only in his mid-50's, Oscar Hernández, the leader and pianist of the Spanish Harlem Orchestra, is a living legend of Salsa. He has been an important part as an arranger, producer and pianist in many of the greatest New York salsa recordings, including with Ray Barretto, Ruben Bládes and many others. Spanish Harlem Orchestra is a band full of latin music super stars and is one of the best salsa bands in the world today. With one Grammy and two other Grammy nominations under its belt, SHO is poised to release a new CD very soon.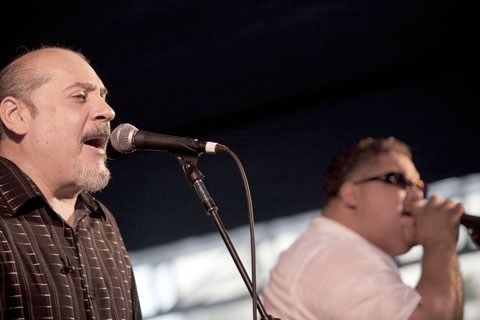 Ray De La Paz and Willie Torres two of the three SHO great vocalists
Ray is a legendary salsa singer and an important part of New York salsa history.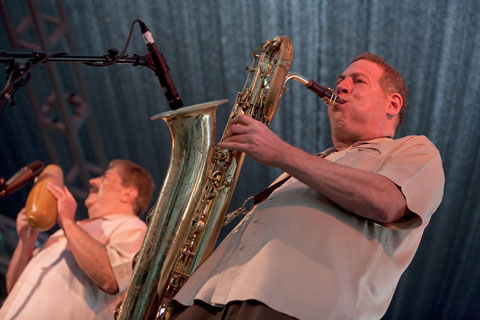 Mitch Frohman baritone sax and Johnny Rodriguez, a true legend on guiro
Both these guys are alumni of the Tito Puente orchestra.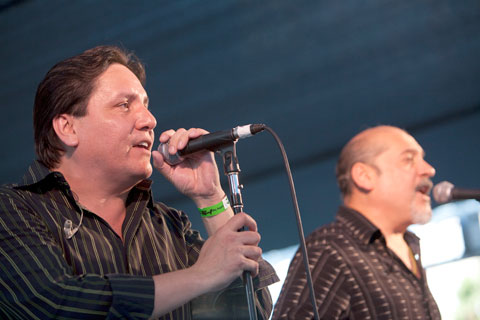 Marco Bermudez and Ray De La Paz
Monday, 24 December 2012, 01:42 AM