Indice - Table of contents
New Stuff
[hide]
Photos of the Day
[hide]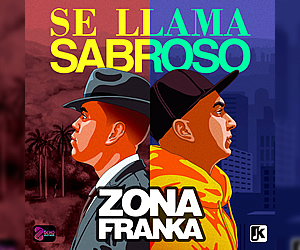 Tom Ehrlich - DJ Leydis - Danay Suárez
DJ LEYDIS PRESENTS DANAY SUÁREZ AT THE NEW PARISH, OAKLAND, CA
MAY 29. 2013
TEXT AND PHOTOS OF DJ LEYDIS BY TOM EHRLICH © 2013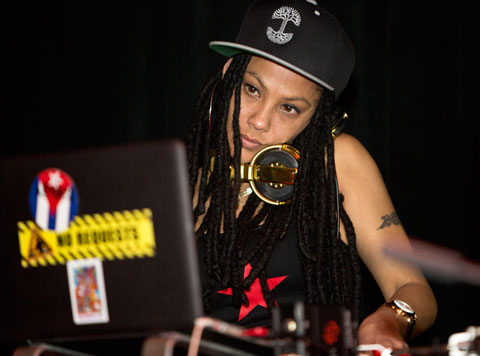 DJ LEYDIS
The San Francisco Bay Area is blessed with a multitude of world class musicians which includes a vibrant hip hop scene. DJ Leydis Freire from Cuba is a vital part of the Bay Area hip hop community. Besides DJing in numeous clubs every week, she has produced a series of shows called "Cuba Meets Oakland" bringing top hip hop talent from Cuba. To date she produced two of these shows, the first with the well known Cuban hip hop group Obsesion, the second with Kokino another top Cuban hip hop artist. The third of the series is scheduled for May 29, 2013 at The New Parish in Oakland, CA with the extremely talented and dynamic Danay Suárez who is a hip hop and jazz performer.
Check out examples of her work here.
If you are in the area, do not miss Danay's Bay Area debut performance.

Danay Suárez
DJ Leydis originally from Camaguey, Cuba, moved to Havana in the late 1990s. She developed an interest in US underground hip hop and was active in the development of the Cuban hip hop movement since its inception. Leydis helped organize the first woman's hip hop festival in Cuba in 2005, created the first all woman Cuban hip hop mix tape and was one of the first woman DJs in her native country.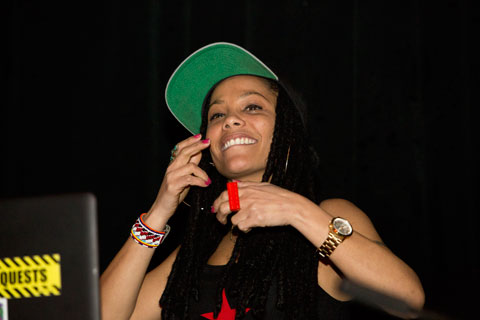 After a 29 hour boat ride from Cuba, DJ Leydis arrived in the United States in 2006. Since in the US, she has performed as a DJ at shows with Erika Badu, Mos Def, Dead Pres, Los Rakas and others.
DJ Leydis was also a major part of a recent documentary called "Don't Cost Nothin' to Dream" about hip hop and social change.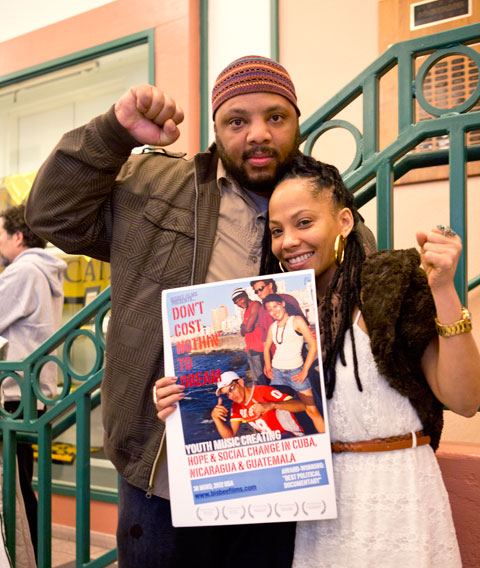 Thursday, 23 May 2013, 06:05 PM