Indice - Table of contents
Lo Nuevo
[hide]
Fotos Del Día
[hide]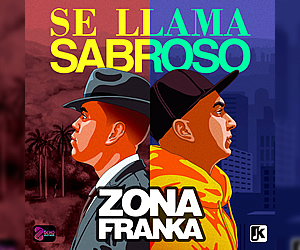 Tom Ehrlich - Yunior Terry Review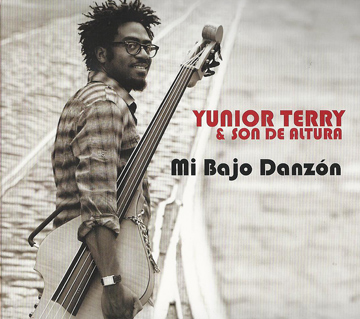 Yunior Terry, the youngest son of Don Pancho Terry (legendary Cuban chékere player and violinist with the great Maravillas de Florida group of the 70s and 80s), has recently released a great new CD with his group, Son de Altura available on amazon and cdbaby.

at the Terry Family concert at Yerba Buena Gardens in SF - 2010
Yunior moved to the U.S in 1998 and has become a fixture on the New York scene, performing, touring and recording with artists such as Jerry González, Steve Coleman, Eddie Palmieri, Gonzalo Rubalcaba, Dafnis Prieto, Dave Valentín and dozens of others.
Son de Altura has been performing since 2007, predominantly in the New York City area, but Mi bajo danzón is their first recording. Yunior, a master composer and arranger as well as a virtuoso bass and violin player, composed and arranged all the songs on the CD.
Son de Altura is composed of some of the best Cuban musicians living in the New York City.
David Oquendo (vocals) was the musical director of Raíces Habaneras and has performed with many top groups including Paquito d'Rivera, Marc Anthony, Ray Barretto and Arturo Sandoval.
Before coming to the U.S., Osmany Paredes (piano) spent several years in México playing with the likes of Jerry González, Cachao and Patato Valdés. Since arriving in the States, he's toured with Maraca, Yosvany Terry and Jane Bunnett, and recorded with dozens of artists as well as under his own name.
Mauricio Herrera (timbales, bongó and güiro), is known to timba fans as the drummer who replaced Yoel Páez in Paulito FG y su Élite in 1999 and recorded on the album Una vez más ... por amor. Since moving to New York, Mauricio has been in high demand, touring with 90 Miles and many others.
Special guest Pepito Gómez (lead vocals) sang and composed on four Los Que Son Son albums before moving to New York and then Puerto Rico where he now works regularly with José Lugo.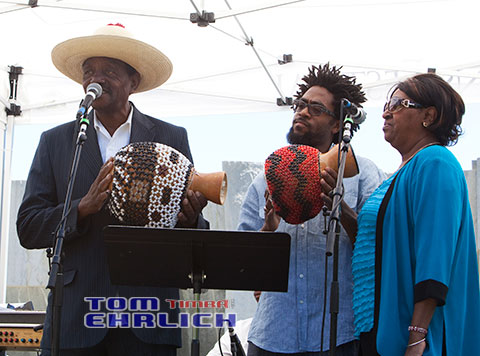 Yunior with his parents - Yerba Buena, SF
Yosvany Terry (sax and chekere) is one of today's top Latin jazz stars, with many albums and tours under his belt as a leader.
Manuel Valera (organ) is another in-demand Latin jazz keyboardist with a Latin Jazz Grammy nomination to his credit.
Although the CD's music is son-based, there are also danzón, chachachá and timba.son numbers. My personal favorite tracks are Dime por qué, Tumba Randy, Traigo Chachachá, Fiesta María and Dr. de madrugada., the last two falling into the timba-son category.
In his excellent liner notes, respected Cuban music scholar and author Ned Sublette praises the satire and humor in Yunior's lyrics and points out that the band is a unique combination of two classic approaches to Cuban dance music: the trumpet-driven conjunto and the flute and violin-driven charanga. The liner notes end with a great quote in which Yunior explains the title of the album: "My bass likes to dance - it's one more dancer out there on the floor."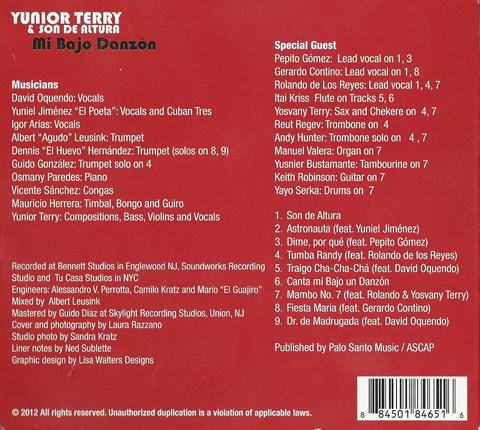 sábado, 02 febrero 2013, 02:46 am