Indice - Table of contents
Lo Nuevo
[hide]
Fotos Del Día
[hide]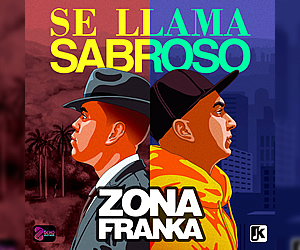 Tom Ehrlich - New Yor-Uba
MICHELE ROSEWOMAN'S NEW YOR-UBA
A MUSICAL CELEBRATION OF CUBA IN AMERICA
30 YEAR ANNIVESARY
THE INTRODUCTION
TEXT AND PHOTOS BY TOM EHRLICH © 2013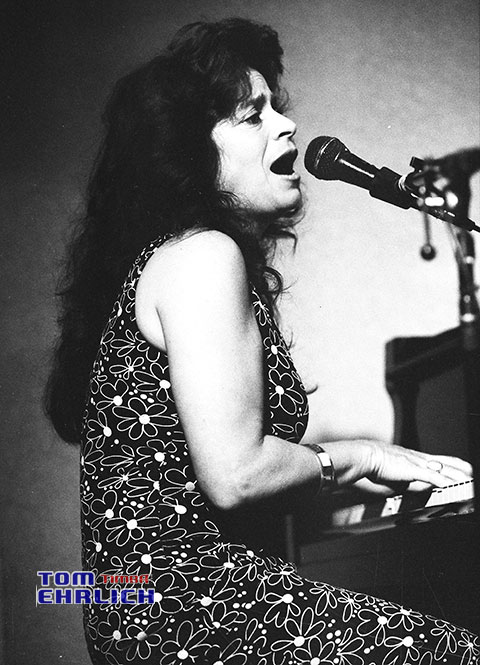 Michele Rosewoman at Kuumbwa Jazz Center July, 1999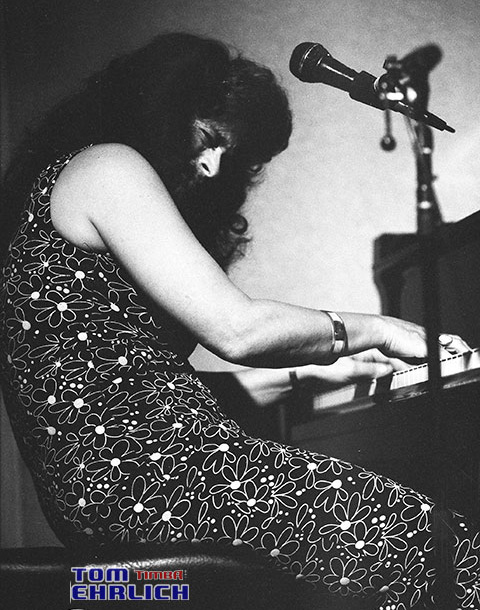 On July 9, 1999, I went to Kuumbwa Jazz Center in Santa Cruz, California, armed with my camera, to see a group I had heard about - Michele Rosewoman and New Yor-Uba, a group which blends Afro-Cuban folkloric music with jazz. Michele Rosewoman played piano and some vocals, with the legendary Orlando "Puntilla" Rios playing bata, conga and singing. I fell in love with the music instantly and I have been a fan of Michele Rosewoman and her music ever since.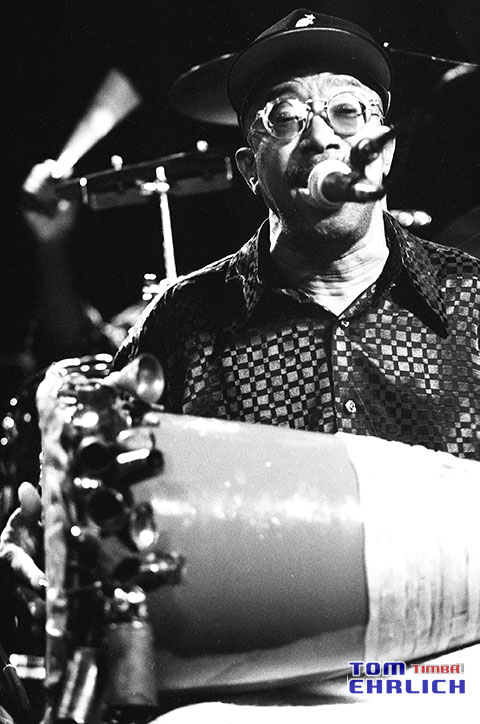 Orlando "Puntilla" Rios at Kuumbwa Jazz Center 7/1999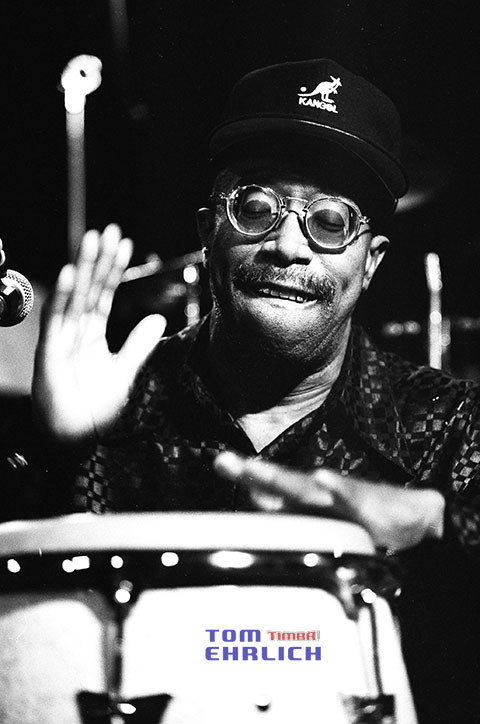 Although New Yor-Uba's first performance took place in December, 1983, the group had never recorded their music.
I had gotten to know Michele through photographing her a few times, once on July 9, 1999 with New Yor-Uba and a few other times with straight ahead jazz groups. When I found out that Michele had plans to record New Yor-Uba for the first time for the group's 30th anniversary, I contacted Michele and told her I would love to help her document the 30th anniversary by photographing its events.
I was honored to be allowed to attend and photograph rehearsals and recording sessions in New York City and two concerts - one in New York City and one concert was in Philadelphia. All events took place in April, 2013. It was an exciting, interesting and moving experience to be around this group of incredible musicians and watch this magical music unfold.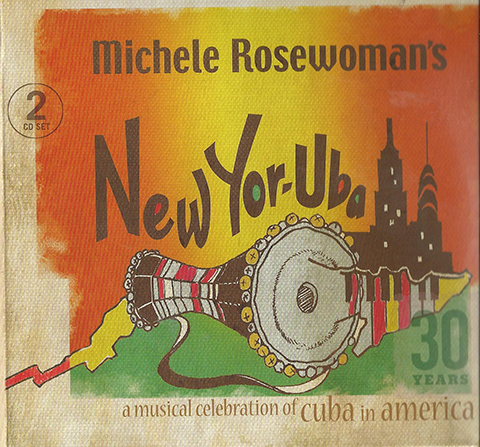 Michele Rosewoman's New Yor-Uba - A Musical Celebration of Cuba in America is a 2 CD project which will be officially released on September 10, 2013. There are three scheduled CD release concerts, one on September 14, 2013 at the Lake George Jazz Festival, Lake George, New York and the others on September 30, 2013 and October 1, 2013 at Dizzy's Club in New York City.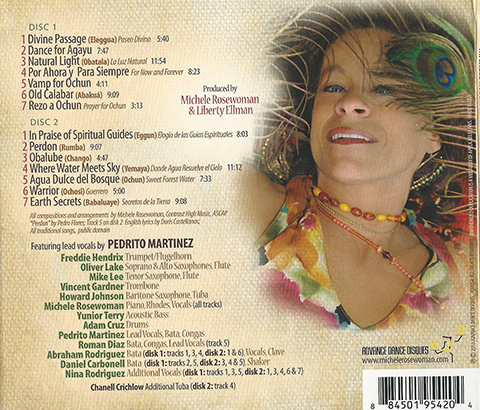 Michele has been perfecting the blending of Afro-Cuban sacred and folkoric music with jazz for over 30 years, and I believe Michele and New Yor-Uba have been one of the most successful in accomplishing beautiful and moving music combining these two great traditions. I predict that the recording to be released on September 10 will be an instant classic.
I will be making an extended report soon on my experiences documenting this amazingly beautiful and important project.
Meanwhile you can purchase this two CD set at CD Baby.com starting September 10, 2013.
Here's a few photos from rehearsals, concerts and recording session.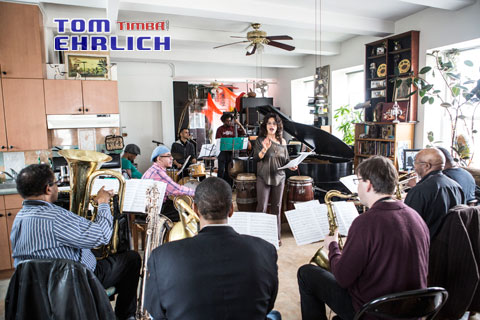 Michele Rosewoman and horn section at rehearsal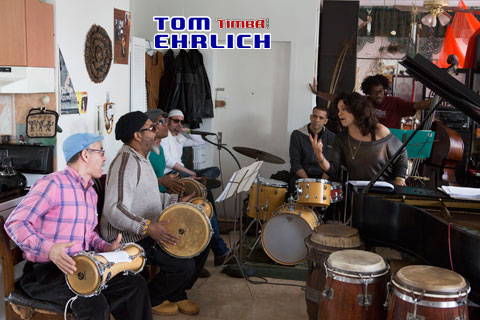 Michele and percussionists at rehearsal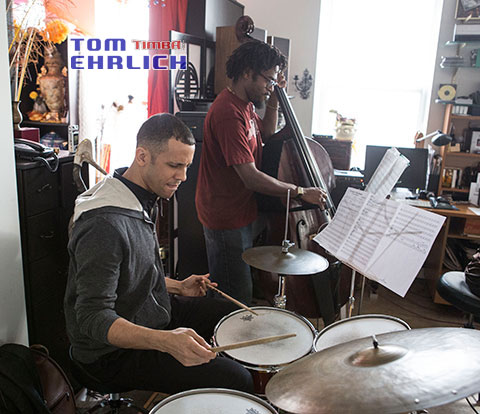 Adam Cruz drums and Yunior Terry bass at rehearsal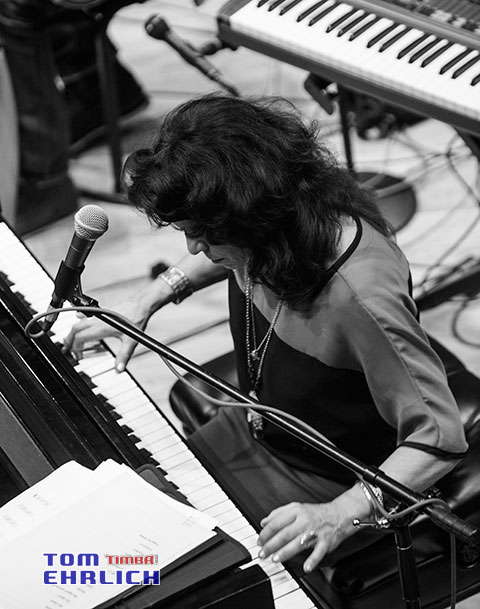 Michele Rosewoman performing at the Roulette, Brooklyn, New York April, 2013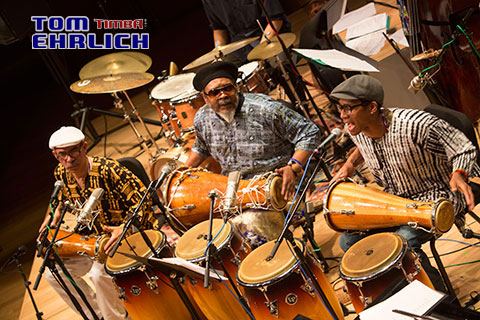 Left to right Abraham Rodríguez, Roman Díaz and Pedrito Martínez at the Roulette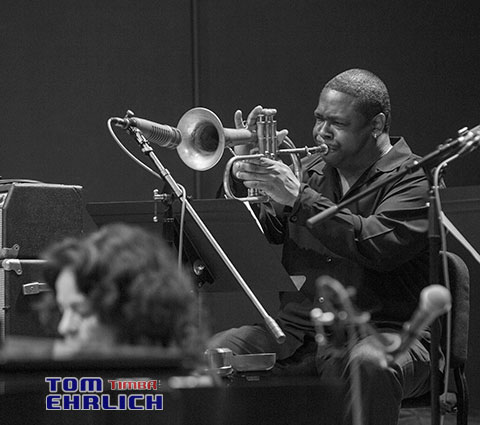 Freddie Hendrix and Michele at the Roulette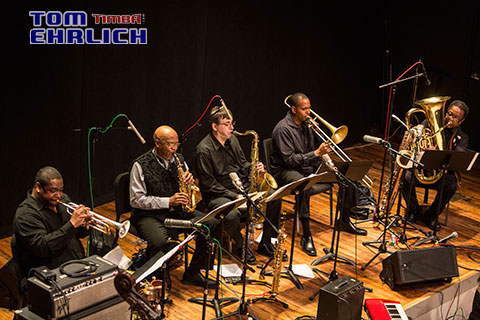 Left to right Freddie Hendrix, Oliver Lake, Mike Lee, Vincent Gardner and Howard Johnson at the Roulette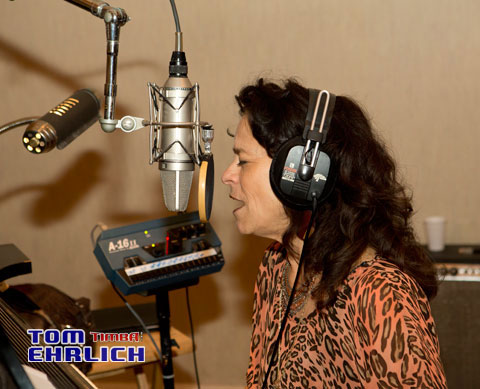 Michele Rosewoman recording session Systems II, Brooklyn, NY April, 2013
miércoles, 11 septiembre 2013, 03:21 am