Archivo
New Stuff
[hide]
Photos of the Day
[hide]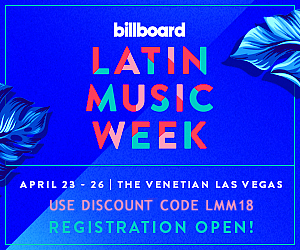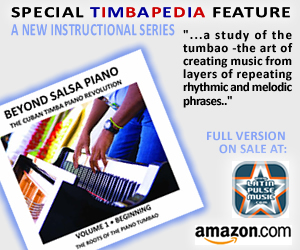 Pa' Ponerte en Talla
Aprietan los cubanos en Francia
New Tirso Duarte Release (with La Mecánica Loca)
Currently #1 on Radio Timba ( http://timba.com.radio ) is a new, auto-biographical track entitled "Lucharé". If you listen, Tirso Duarte tells you...
"Sé que muchos se preguntan que me ha pasado, que si me he vuelto loco, que si estoy acabado, que si todavía estoy cantando y con quien ..... (I know many are wondering what happened to me, if I went crazy, if I'm finished, if I'm still singing and with who...)"
Well the answers are all laid out in this new release "Tirso Duarte y la Mecánica Loca" (Agorila).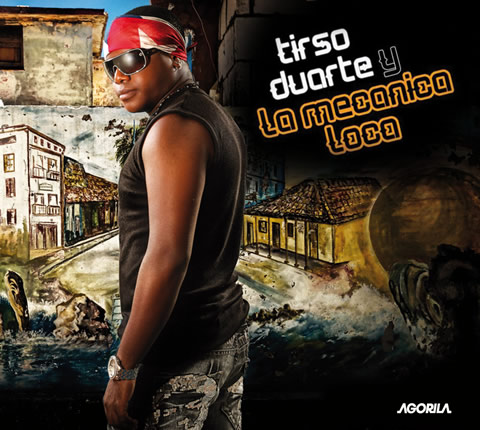 Recorded in France and released by the French label Agorila, the album is a collaboration between Tirso and an award winning percussionist and band-leader Julien Garin.
Click here to continue reading and review the full track list and musician listings....
Also from France and making the rounds on YouTube is a project from trumpeter / band-leader Alexander Batte called "Cuban Monsters". Based in Paris, their first single "La Rumba La Pongo Yo" features some excellent bass playing and mambos on this blend of traditional son / salsa that leads into a heavy timba coro-pregón. Enjoy!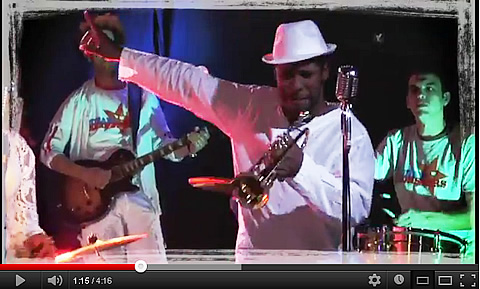 continue reading Pa' Ponerte en Talla