Archivo
New Stuff
[hide]
Photos of the Day
[hide]
Pa' Ponerte en Talla
martes, 13 marzo 2012, 08:24 pm
Cuban Music News in Review - 2012 Mar 13
Beyond Salsa Bass - Palmieri 75th - Sierra Maestra
UPDATE (a quick note from Issac Delgado): "Conocí a Alain Pérez cuando estudiaba guitarra en la Escuela Nacional de Arte en la Habana, Cuba, con sus prodigiosas manos con uñas largas para ejecutar... Me siento parte responsable y complice en su transición de la guitarra al bajo, el ha sido un aglutinador e inspiración para los músicos a su alrededor, su condición de arreglista, compositor y su talento lo han llevado a una condición natural de ser respetado y admirado como un "musico total". He seguido y compartido su carrera como bajista, para mi es el más "ritmático" de los que he conocido. El bajo como instrumento en la música afro-cubana ha sido siempre "la columna vertebral" de una agrupación. Alain es capaz de sostener esa responsabilidad, sin embargo su capacidad rítmica le permite hacer figuraciones sincopadas en los lugares mas insólitos e inesperados de una obra musical, sin perder el sabor, la cadencia y sentido de la misma que imprime el bajo a nuestra música. Su paso por el flamenco ha madurado su forma y estilo musical, para mi modesta opinión: actualmente es "El Bajista Timbero" de Cuba, como referencia internacional." -- Issac Delgado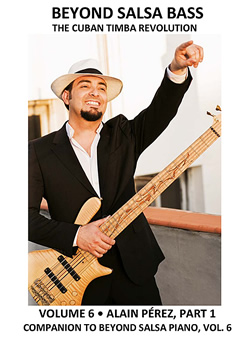 Finally ! The first book of the Beyond Salsa Bass series has been released. Volume 6 of Beyond Salsa Bass begins our 4-volume study of the style of Alain Pérez, one of the most talented bassists, composers and arrangers of modern Cuban music. The bass series follows the piano series exactly, covering the same songs, now from the perspective of the bassist. hardcopy

Both the notes and the percussive sounds that he uses to create his funky style. Each musical example is provided in 16th note notation, 8th note notion and bass tablature. There are corresponding audio and video products for each volume.

Click here for the full story and details....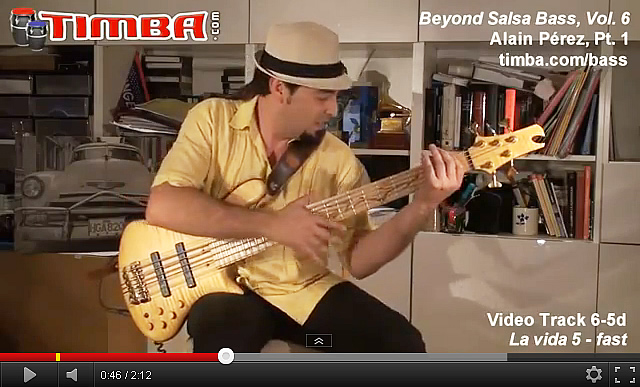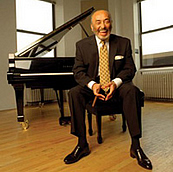 Havana Live Music Listings are up - Click here to see the live music schedule for Havana.

Sierra Maestra upcoming US shows - This classic son band has shows coming up in ...... click here for the full story and details

Eddie Palmieri 75th Birthday celebration show is taking place at .... click here for the full story and details
continue reading Pa' Ponerte en Talla