Archivo
Lo Nuevo
[hide]
Fotos Del Día
[hide]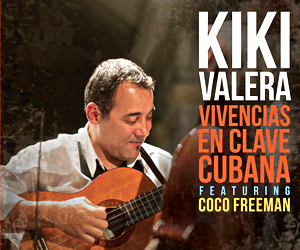 Pa' Ponerte en Talla
Septeto Nacional de Cuba - In Concert in the US
Saturday, November 21 - Calle 8, Miami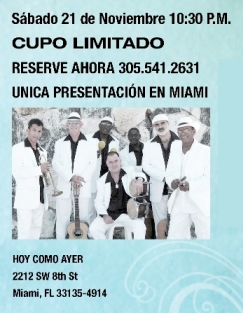 For reservations call 305.541.2631 - Septeto Nacional Ignacio Piñeiro are paragon interpreters of son, Cuba's national music genre par excellence. Decades before the Buena Vista Social Club, the septet performed the compositions of its namesake, transforming them into international standards of the son tradition. Septeto Nacional, was formed in 1927 by the first superstar of Cuban son, Ignacio Piñeiro. Born and raised in the working class Havana neighborhood of Pueblo Nuevo, Piñeiro epitomized the urban sonero. He started out as a brilliant rumbero, and he was a well-known akpón or lead vocalist of the santería chant tradition......
continue reading Pa' Ponerte en Talla
World Premier Album Release!
Sin Comentarios by La Bolá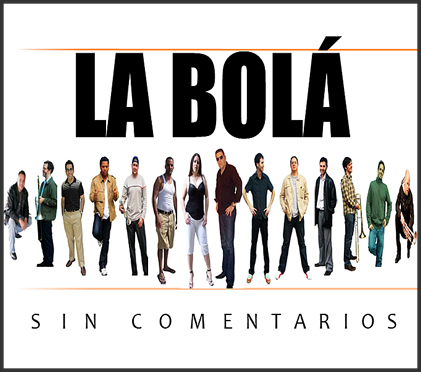 Debut release from NYC's timba frontrunners "La Bolá" offers the talents of conguero Aryam Vazquez along with pianist, musical director, lead vocalist and composer Ariacne Trujillo. Guest stars include José "Pepito" Gómez on lead vocals (tracks 2, 5, 10) and Pedro Domech on coros. Click on the album cover to listen to samples. The version we offer on LPM has been digitally enhanced and is different form the original release.
continue reading Pa' Ponerte en Talla