Indice - Table of contents
New Stuff
[hide]
Photos of the Day
[hide]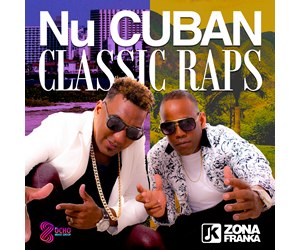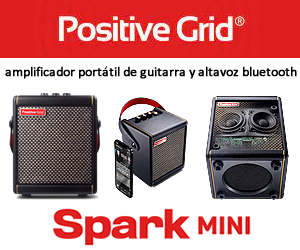 Concert Report - San Francisco - April 6, 2007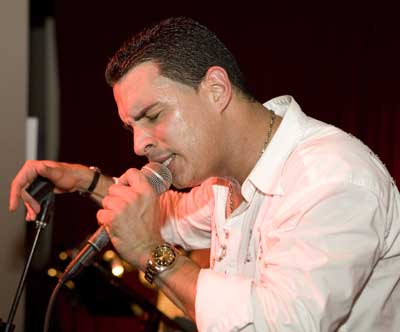 The Venue: Jelly's sits on the dock of the San Francisco Bay, literally in the shadow of the gorgeous and brightly-illuminated AT&T Park. In the steroid era it would have almost been possible for a long jonrón to right field to come crashing through north window and onto the dance floor.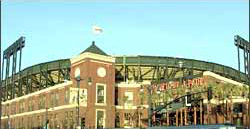 As I snatched up the last parking place within miles, the Dodgers were gearing up to once again humiliate the hapless home team. I took some small solace in the fact that the owner of the team was a heavy contributor to the Bush campaign, but that in spite of his best efforts to the contrary, yours truly will be hearing Los Van Van in San Francisco again before he ever gets a whiff a World Series ring. La maldición de los timberos takes its merciless vengeance on all those who dare to defy it. And if you don't believe me, just ask Abu González.
But enough about beisbol. The adrenaline started pouring into my veins from the very first notes of the soundcheck. It was clear that the band had taken another quantum leap from the Thursday rehearsal and was ready to roll. They reviewed all the Tremendo delirio tracks and put the finishing touches on the infamous Mango song that only survived a single 1997 performance in Cuba before being banned. This is the song referenced in the book Dancing with the Enemy, and it's very interesting musically as well as lyrically, although its arrangement hasn't had the full Juan Carlos González treatment. But it's beginning to look like that little problem may soon be rectified! Danny and JCG are back in communication and if they can be gotten into the same room in the same country for a few weeks, I'm absolutely certain that another classic album will be produced in short order.
The Downbeat: The introduction to No estamos locos is not something you can read off of a chart. For an under-rehearsed group it has "train wreck" written all over it. It starts with a very tricky countoff and bloque which jumps directly into a completely unaccompanied 3-part coro, then to another bloque, and then rages into the rest of Juan Carlos González' complex and brilliant arrangement. Had I not seen every minute of every rehearsal with my own eyes, I would never have believed that this band had only played together for a total of 9 hours. They nailed the opening, and from that point on they had the crowd in the palm of their hands.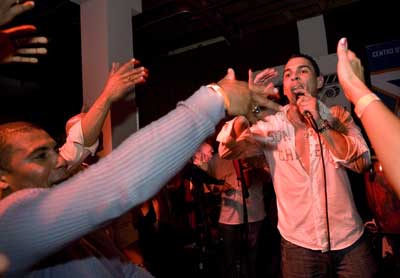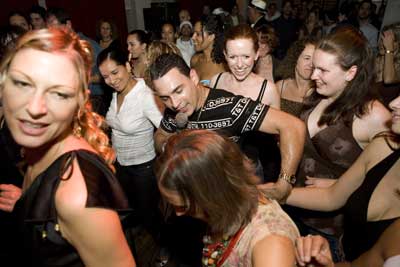 Tuesday, 22 March 2011, 07:31 PM