Indice - Table of contents
New Stuff
[hide]
Photos of the Day
[hide]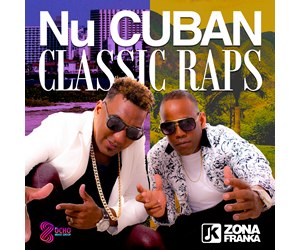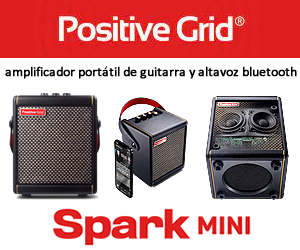 SpanishEnglishPt. 3 - Song by Song - 6. Riki Ricón
Riki Ricón
by: David Calzado
[click here for full lyrics and analysis of form]
Dantes Cardoso was the last of this crop of Charangueros to enter the band, replacing the last of the original members, Michel Maza. David Calzado had introduced the 16-year old Michel on Charanga Habanera's third album, and quickly molded him into one of Cuba's most popular performers. Maza has a unique and deeply-resonant voice and huge amounts of natural charisma and star quality, but Calzado's choice of material and dedication to perfecting each vocal performance was just as important to Michel's meteoric rise to fame. And of all the songs Calzado ever wrote or arranged, the one most perfectly-suited to Michel would have been "Riki Ricón". Ironically, by the time the band started playing it, Michel was gone! Dantes Cardosa was given the task of replacing his phenomenal voice and sex appeal and his first assignment as a lead singer was "Riki Ricón" -- a musical descendant of "Lola" with a challenging set of lyrics about the trials and tribulations of being the biggest hunk in Havana. To Cardosa's credit, the song became one of the album's biggest hits. It's still being played in concert in 2002 and "Riki Rikón" has become Cardosa's nickname.
The song is very much based on the funky "Temba/Lola groove" -- the tempo is a bit slower than normal Timba and the bassline begins with 4 marchlike 8th notes, the middle two coinciding with both hits of the 2-side of the clave. There's no common term for this rhythm yet, but there probably will be eventually if Calzado continues to use it generate hits. One of the best songs on the new album, "Ella es como es", also uses this type of tumbao.
Co-writer Tirso Duarte created several fascinating tumbaos for this song. Tumbao 1 is set off against the "Lola" bass rhythm. [audio example 50]. Tumbao 2, [audio example 51], is a variation with some very nice and unexpected harmonic surprises which blend perfectly with some of Dantes' best guías. The next example, [audio example 52], starts with Tumbao 1 and then segues into Tumbao 2 by way of a bloque. The mambo has its own special tumbao which only last 8 bars and leads to Tumbao 4, [audio example 53], one of the funkiest on the album, and the basis for a series of coros based on the Aned Mota rap which begins the song. Although frequent Charanga Habanera collaborator Manolín didn't write any songs on this disc, his influence is still felt in the final coro, [audio example 54], which is inspired by el Médico's "Él que esté que tumbe" [audio example 55].
In concert, Riki Rikón is frequently stretched to 20 minutes and beyond by inserting a dancing exhibition sequence where each singer and various other members are called out to strut their dancing moves, accompanied by special personalized coros like "Noelito…que no se diga que estás enfermito!", upon which Noel the gymnast does what could best be described as a cross between the splits and the tembleque. (see the photo in "Los Charangueros de Hoy"). Even "Abuelo Carmelo" the 50-year old, chubby trumpeter gets do a Chippendales routine during this part of the "espectáculo".
Tuesday, 20 March 2018, 02:48 AM