Indice - Table of contents
New Stuff
[hide]
Photos of the Day
[hide]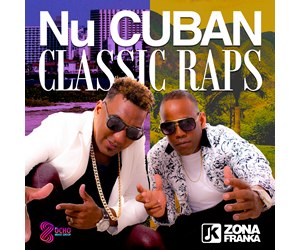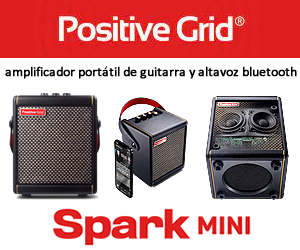 SpanishEnglishPt. 3 - Song by Song - 5. Cantinero
El Cantinero
by Alina Torres
[click here for full lyrics and analysis of form]
There are those who complain that the cuerpos of Timba are too different in style from the montuno sections and for them, "El Cantinero" is not the starting place! But for others, a Timba arrangement such as this is like a seven course meal - its contrasts are part of its appeal - and this one runs the gamut from mellow pop to some of the most aggressive Timba on the album.
These drastically different musical approaches are joined together by a unifying lyrical idea -- an homage to a figure present at virtually every Charanga Habanera concert -- the bartender ("cantina" + "-ero").
The cuerpo is written by Alina Torres, the pianist and director of "Dacapo", the vocal quartet in which Vannia Borges of Bamboleo began her career. Torres also wrote "Y no me explico lo que tienes" for Los Van Van. The final line of "El Cantinero", "el cantinero es un cancha", is a paraphrase of the earlier song, which begins with the line "el cantinero es un cancha". [audio example 42b] In this case the word "cancha" translates roughly to "a cool dude".
But "El Cantinero" sounds almost as if it could have been written by Cole Porter! The ABAC form, and the melodies themselves, especially in the "B" and "C" [audio example 43] sections, are very reminiscent of the Broadway show tune style, and the lyrical idea is right up Cole Porter's alley -- subtly poking fun at the cantina customer's affection for his bartender (or is it his affection for the alcohol itself?)
The cuerpo, with its roots in the 40's, leads to an unusually simple and sweet first tumbao with an almost 50's rock ballad flavor [audio example 44], but after a few repetitions the second tumbao enters and drastically changes the whole character of the arrangement. Had Thelonius Monk been a timbero, he might have come up with something along the lines of this quirky Duarte piano figure [audio example 45]. Against this new tumbao, the mood changes to dark, hard-driving Timba with a series of increasingly urgent coros and guías from Tirso.
It's a bit scary to realize that this great singer is also the creator of all of all of the tumbaos we've been studying in this article. With the possible exception of Alain Pérez, no other figure in Timba has demonstrated such a diverse combination of talents. Music of the depth and complex beauty of these tumbaos usually springs from musicians with introspective personalities who leave the bravura, showmanship and direct emotional communication with the audience to others. The task of being the "front man" requires an altogether different set of talents -- drama, dance, comic timing, and of course, the gift of a resonant set vocal cords. Tirso has extraordinary abilities in both areas and Calzado made the most of them, but since leaving Charanga Habanera, Tirso has only sung, but not played, with NG La Banda, and now Pupy Pedroso. It will be very interesting to watch his career unfold. It seems inevitable that he'll eventually lead his own group. In fact, he once mentioned that he had already come up with a name for such a project -- "Sentimiento Manana".
Duarte's favorite singer and biggest singing influence is Mayito Rivera of Los Van Van, and his performance on "El Cantinero" has some of the qualities of "Soy Todo", with the guías steadily increasing in intensity until a preacher-like intensity is reached. This analogy falls apart rather quickly from a lyrical standpoint however, as the lyrics to "Soy Todo" are in fact devoutly religious while in "El Cantinero" the "preacher" is merely extolling the virtues of getting bombed on rum and beer!
The guías on coro 2 are richly melodic. Also note the ease with which Tirso hits the high Bb on "una sonrisita". [audio example 46] In the mambo that follows, the horns, as they did in the previous track, derive a portion of their melody from the piano tumbao. [audio example 47] Also note that coro 3 and mambo 1 are introduced at the same time, while Tirso continues to sing guías! By this point in the history of Timba, the boundaries between the traditional elements of salsa arranging have all but disappeared. The coro, guías and horns can and do overlap continuously.
Coro 4 ushers in another major surge in intensity. [audio example 48]. And by coro 5 Tirso is on fire, chanting the names of Havana's various bartenders with the intensity of Mayito chanting to Orula in Soy Todo! And at coro 6 we finally reach the climax, after a long and intense journey, and the track concludes with an Osmany Collado flute solo. [audio example 49]
The latter sections of this song are still included in the live show in 2002, with Aned Mota now singing the guías. It's interesting to note that Timba groups will often start with a cuerpo, add a montuno section, and then after a few years discard the cuerpo. Charanga Habanera has done this with Nube Pasajera, Para el Llanto, etc., and Bamboleo has an amazing 15 minute arrangement which combines highlights of the montuno sections of 7 or 8 of their earlier songs.
Tuesday, 20 March 2018, 02:48 AM