Buena Fe - Discography
Studio Recordings
In addition to their studio recordings, Buena Fe has released several greatest hits CDs and live DVD/CDs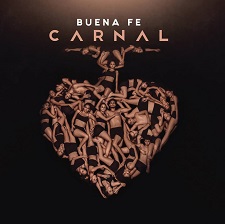 Carnal - 2019 (EGREM - Cuba,
Metamorfosis - outside Cuba)


Track list:
Patakí de libertad
Valientes
Sobre el arte de retoñar
La Catrina
Carnal
Mía
Cámara lenta
Quién soy yo
Mujer ciudad
Cuatro cuentos
Ni una más
Blues que Guateque
Música vital
Madurar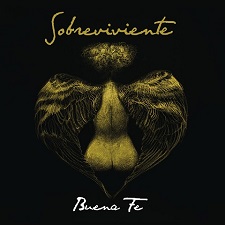 Sobreviviente - 2017 (EGREM - Cuba, Metamorfosis - outside Cuba)
Winner Cubadisco Grand Prize 2017
Winner Cubadisco Fusion category 2017
Winner Cubadisco Recording 2017
It has been 2 years since Buena Fe's last studio release. "Sobreviviente" contains 13 new tracks. Click here for the review.

Track list:
Sin arrepentimiento
Sobreviviente
Dijo el Diablo
La tempestad with Silvio Rodríguez
Si nos dan un filo
Bolero sangriento
Besos
Alabanza
De ti depende
Lágrimas tras cebollas
Una mujer with Luna Manzanares
Bodas
Hipibano with Frank Delgado & Vicente Alejandro Trigo Junco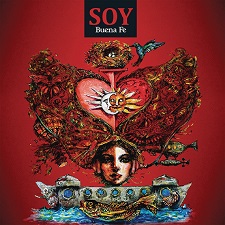 Soy - 2015 (EGREM)
Soy is a mix of new songs and updates of some of the band's classic hits such as the title track, "Catalejo" and "Nalgas".
Track list:
Pi 3,14
Soy
Catalejo
Volar sin ti
Miedos
Despedida
Noviembre
Nalgas
Si yo fuera
Dame guerra - Lukas Award for Best Video 2016
No jueges con mi soledad
La culpa
En cueros
Papel en blanco
Casanova, Cecilia Valdes y la Bella Durmiente
Orare
Dial - 2013 (EGREM)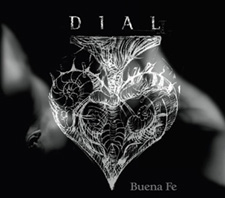 "Dial" is Buena Fe's eighth studio CD and marks a new phase in the band's artistic development. It is a concept album for the 90th anniversary of Cuban Radio, which took place in 2012. The CD release was delayed until 8 February 2013, but almost coincided with UNESCO's World Radio Day (February 13). In addition to being a concept album, "Dial" is an experimental project that breaks in part with style of the past three albums in search of a new sound. I confess that being a fan of Buena Fe since their first CD, "Déjame entrar", the idea of changing a winning concept had me worried. Would "Dial" take the band in a direction that I couldn't follow? My fears were unfounded. After listening to the entire CD the first time, I was left feeling that this may actually be their best work to date. Click here for the full review of "Dial" . "Dial" is now available at iTunes.
Track list:
Radio Reloj (sound track)Acompáñame
Buena Hembra, mala sangre
Pasa o parece
La novela (sound track)
Ojeo
Volar sin ti (feat. Andrés Suárez)
Complaciendo peticiones (sound track)
Si yo fuera
Pablo
Sandalio y Estelvina (sound track)
Se bota a matar
La culpa
De proa a popa
Papel en blanco
Dial
Corazón universidad (Bonus track with DcoraSon)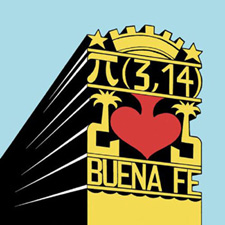 Pi 3,14 - 2011 (EGREM)
Winner Cubadisco 2012 Trova-Fusion category
Track list:
Lo Que Fue
Dos Emigrantes
Pi 3,14
Libre Mamífero Nacional (feat. Elíades Ochoa)
La sospecha
Contranatura
Despedida (feat. Pablo Milanés)
Lotería
Mar Adentro
Miedos (feat. Los Aldeanos)
Todo el Mundo Cuenta
Extremistas Nobles - 2010 (EGREM)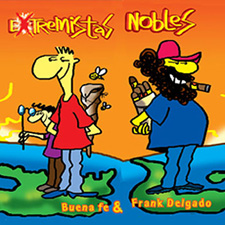 Buena Fe & Frank Delgado
Track list:
Extremistas Nobles
El Gorrión
Loco Por Ti
Cubañolito
No Te Salves
Debo Ser Feliz
Retazos De Amor
Pescador De Sonrisas
Melesio Tenía Razón
Afuera
Sueños Simples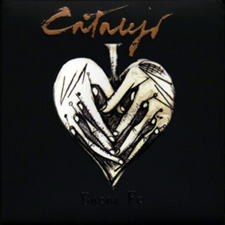 Catalejo - 2008 (EGREM)
Winner Cubadisco 2009 Trova-pop-rock category
Track list:
Los barcos en el puerto
Cada país
La primera vez
En cueros
Lástima
Fuera
Catalejo
Los fantasmas
A la muerte
Era mi aire
Viernes, Sábado y Domingo
Soy lo que ves
Presagios - 2006 (EGREM)

Winner Cubadisco 2007 Pop Rock category
Track list:
Quién es?
Contragolpe
Das más
Nalgas
Con hijo incluido
Sola va ya
El eco de las plazas
Sigo cayendo
Premoniciones
Si la vida pide vía
Vamos corazón
Gracias por el fuego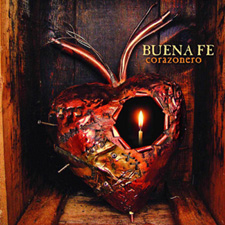 Corazonero - 2004 (EGREM)
Winner EGREM 2005 Pop rock category
Winner Cubadisco 2005 Graphic design category
Track list:
Llegaré, llegaré
El duende del bache
Fiarme de ti
Soy
Nacimos ángeles
Por si las moscas
Navegando a la deriva
Corazonero
Puesta de sol
Cuando tú me faltas
Sé de un ser
Dios salve al rey
Corazonero (rap)
Arsenal - 2003 (EGREM)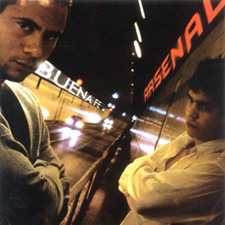 Winner Cubadisco 2003 Pop category
Winner EGREM 2004 Pop category
Track list:
Arsenal
To be or no te vi
Tras tus pies
Buen viaje
Intimidad
Nunca digas nunca
Cuando te amo
Soñar en azul
Noviembre
Parque de provincia
Propuesta
Fin de fiesta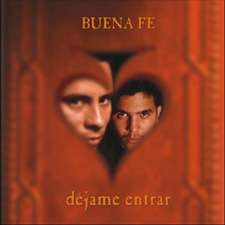 Déjame Entrar - 2001 (EGREM)
Winner Cubadisco 2002 Opera prima category
Track list:
Déjame entrar
Psicología al día
Como un espejismo
La zanja
La ventana
Guantanamero
Como el neanderthal
No juegues con mi soledad
Puede que sí, puede que no
El destino de la abeja
Para no ver eso
Fuego y balacera
Live recordings
Buena Fe Live in the USA - 2012
(Fuego Entertainment)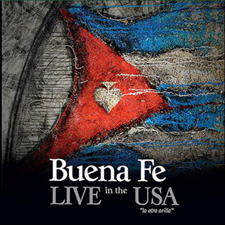 CD Track list:
Guantanamero
Como un espejismo
Psicología al día
No juegues con mi soledad
La Zanja
Intimidad
Propuesta
Soñar en Azul
Tras tus pies
La otra orilla (comp/arr. Frank Delgado)
Dios salve al rey
Corazonero
Soy
Nacimos ángeles
Nalgas
Con hijo incluido
Gracias por el fuego
Cada país
Fuera
Catalejo
Fin de Fiesta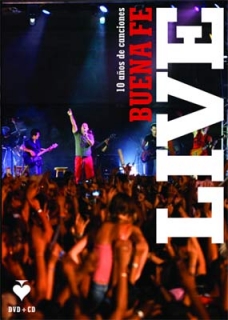 Buena Fe Live 10 años de canciones - 2009 (EGREM)
Winner Cubadisco 2010 Audiovisual concert category
Track list:
Guantánamero
Popurrit
Catalejo
Corazonero
Intimidad
Sigo cayendo
Dios salve al rey
Fin de fiesta
Soy
La zanja
Tras tus pies
Nalgas
Fuera
No juegues con mi soledad
Gracias por el fuego
Das más
Psicología al día
En cueros
You can purchase/listen to the music of Buena Fe at the following sites (and probably others that I don't know about).
Amazon (hard copy & MP3 or Cloud)
Cubamusic (MP3)
iTunes (M4A)
Spotify - install the player on your computer (there is also a free version) or the app on your phone (not free). The artists get paid according to the number of plays per song.
Rhapsody similar to Spotify but available in different countries
Deezer for Samsung
Zune for Windows phones and computers
Nokia for Nokia phones
EMusic & MediaNet
Monday, 11 November 2019, 11:07 AM