New Stuff
[hide]
Photos of the Day
[hide]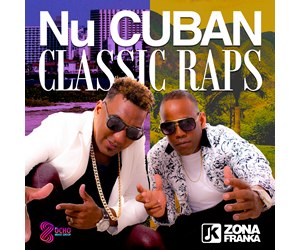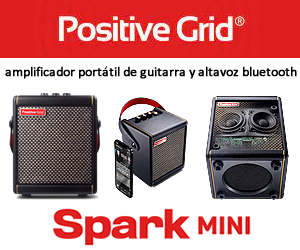 Los Van Van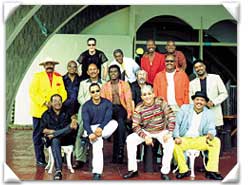 W hat we now call Timba began with NG La Banda in the late 80's, but the musical concept at the heart of Timba, combining Cuban music with modern creative songwriting, began 20 years earlier with Los Van Van . After the revolution, Cuba adopted the Soviet strategy of testing young children for a variety of aptitudes including musical talent and offering promising students conservatory training from an early age. While this important seed began to grow, the existing generation of adult musicians began listening to American music in earnest and absorbing the influences of jazz and the explosion of creativity in rock & R&B in late 60's and early 70's. The most important of these, and probably the most important figure in the history of Cuban music, was Juan Formell, who was the musical director of Orquesta Revé when he and a number of other members broke away to form Los Van Van. Van Van has remained Cuba's most popular group for 32 years and counting. Formell was fearlessly experimental and coined the term "Songo" to describe the music stemming from his fusions of Cuban rhythms with synthesizers, all types of rock, rap, Brazilian music, merengue, and just about anything else that caught his interest. Formell, now nearly 60, has never stopped to rest on his laurels and never allowed his music to become dated. He continues to write hits which capture the imagination of the young, dance-oriented public in Cuba. In one of his many revealing interviews he states that he gets his musical ideas from watching the dancers.
When NG La Banda and La Charanga Habanera started playing Timba, Formell caught on immediately and Los Van Van has subsequently produced five of the most important Timba albums and has written, among many others, the definitive Timba anthems, "Esto Te Pone La Cabeza Mala" and "Soy Todo".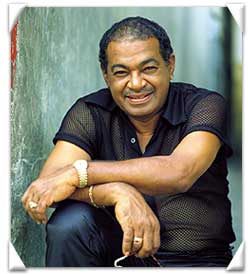 The other key founding member, also from Orquesta Revé, is pianist Cesar "Pupy" Pedroso. Pupy has written more LVV hits than anyone except Formell, has three solo albums to his credit recorded during his time iwth Van Van and has also written hits for other bands, including Manolito y su Trabuco and and NG La Banda. Recommended entry points to the world of Cesar Pedroso are "Ni Bonbones ni Caramelos" and "La Bomba Soy Yo". Of more critical importance to the history of Timba were Pedroso's innovations in piano playing. One of the key differences between Timba and earlier salsa is the use of creative piano and bass parts designed for a specific song, rather than formulaic rhythm patterns. In many cases, such as "¿Qué Tiene Van Van?", the piano part becomes the "hook" by which the song is remembered. Without getting into too much detail, Pupy was among the first to use contrary motion and independent rhythms between the left and right hands, displaced syncopations, and African rhythm influences from batá and guaguancó.
One of the most profound changes to Los Van Van came in the summer of 2001 when César "Pupy" Pedroso left the orchestra to form his own band, "Los Que Son, Son" . Joining him was violinist Gerardo Miró . Click here for the Pupy y Los Que Son Son section at timba.com.
Pupy's replacement was Roberto "Cucurucho" Carlos . Although only 24 years old at the time, he had played with a long list of top Timba bands, including Charanga Habanera, Charanga Forever, Issac Delgado, Paulito FG, and Sol y Soul. Together with Jorge Diaz, Cucurucho contributed a number of hits songs to the albums "Chapeando" and "Arrasando": La Buena, Ven Ven Ven, Si No Te Quieres Tú, Me Mantengo, and El Travestí. Eventually Cucurucho's solo projects led him to leave the band and in April 2014 Efrain Chibas took over piano.
Los Van Van has had three drummers. Blas Egües recorded the first album and was then replaced by the legendary José Luis "Changuito" Quintana who made many important innovations in the Songo period and after the Disco Azúcar album in about 1993 to pursue a solo career in Latin Jazz. He was later reuinited with Pupy Pedroso in Los Que Son Son. Changuíto was replaced by Formell's son Samuel , also one of the most influential percussionists in the history of Cuban pop. It's hard to codify the Timba percussion style, because each group has its own unique combination of instruments and rhythmic approaches. In the case of Los Van Van, the rhythm section consists of steady and conservative congas and guiro, and Samuel playing both drumset and timbales with monstrous virtuo sity. One of the biggest thrills of seeing Van Van (sometimes referred to as "El Tren") live is watching Samuel dominate the drumset.
Also unique to Los Van Van is the addition of 3 trombones to the traditional Charanga instrumentation of flute and violins.
On synthesizer is Boris Luna, who brought along his experience with Issac Delgado's group to help Van Van in their transition into Timba.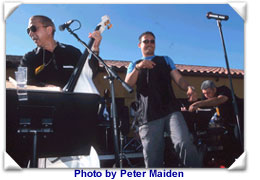 Part of Los Van Van's longevity can be explained by the periodic addition of new young singers. Angel Bonne and Pedro Calvo were two of the most important before leaving to pursue solo careers, but it was the two singers who came after them, Mayito Rivera and Roberto "Guayacán" Hernández , who played the most critical roles in allowing Van Van to enter, and conquer, the world of Timba. Frequently referred to in Cuba simply as "Mayito Van Van" and "Roberto Van Van", they are two of the most overpowering and creative vocalists since Beny Moré. Mayito, as evidenced by his recent solo album, "Chapottín", has complete mastery over every facet of Cuban pop singing. He also plays bass and long before becoming a singer he was a percussionist. If you look carefully you can sometimes see him behind the stage, adding African polyrhythmic percussion parts on a tom tom he sets up behind the drumset. Roberto, who made a name for himself with Pachito Alonzo, is an overwhelming presence; a huge bear of a man with a voice and spirit to match. To hear him sing "Te Pone la Cabeza" or "Ni Bombones" in concert is to fully understand the magic of Timba.
But nothing lasts forever and Pedro Calvo left the band in late 2000 to tour with the Afro-Cuba All-Stars after a brief stint as a guest artist with NG La Banda. He then went on to start his own group Pedrito Calvo y La Justicia. Replacing such an iconic figure was a daunting task and Formell decided to shake things up a little by hiring two new singers: Abdel "Lele" Rasalps, the son of one of the founding members of the group, and the first female member in the band's history, Yeni Valdés, who had previously sung with NG La Banda for several years.
Although Los Van Van has been blessed with a very stable group of singers, in 2011 Mario "Mayito" Rivera left after 25 years to pursue a career presenting his own music. Armando "Mandy" Cantero, who was one of the founding vocalists of Pupy y Los Que Son Son, joined to fill the vacancy. The first single written for him was "El Aparecido" and was written and arranged by Juan Formell. Mandy has been well accepted by Van Vaneros.
In January 2017 Yeni Valdés announced on social media that she was not able to continue with Los Van Van after moving to California to be with her husband Erick Barberia. She was replaced by Vanessa Formell, daughter of Juan Formell and Mirtha Medina. Vanessa had been living in Miami since 1993 where she pursued a musical career, working with Ralph Mercado, among others. Vanessa had previously recorded with Los Van Van singing lead on "Un tumbao pa' los dos" from the 2009 album "Arrasando". On "Legado" among other songs, she sings lead on a songo version of "Te extraño", which was originally a bolero titled "Tú me haces falta" and sung by Juan on "Lo último en vivo".
Painful losses:
In February 2012 conguero Manuel "Manolo" Labarrera passed away and Yoel Cuesta joined Los Van Van as the new conguero. Yoel previously worked with Adalberto Álvarez y Su Son and Azúcar Negra. And in 2016 violinist Pedrito Fajardo passed away at only 49 years of age from respiratory arrest. Ricardo Labrada was hired to take his place.
1 May 2014:
Juan Formell passed away in Havana unexpectedly, leaving Los Van Van in the hands of his son, Samuel Formell, who had been musical director for a number of years. At the time the band was close to releasing "La Fantasía", which finally reached the audience in December of that year. The tracks for the album had been chosen by Juan and he wrote five of the songs, so his influence was still evident, although the album was completed under Samuel's direction and production. "La Fantasía" was awarded a Special Prize in the 2015 Cubadisco Awards and was nominated in 2016 for a Grammy in the Best Tropical Latin Album category. The quality of the album was an indication that Samuel would be able to lead the band forward, maintaining its place as Cuba's musical flagship. In April of 2018 Los Van Van released "Legado" and any remaining doubts about the future of the band were banished. Although "Legado" contains three remakes of Juan Formell songs, the remaining eleven tracks were all written and arranged by the current bandmembers. "Legado" bears the indisputible Van Van sello. Hay Van Van pa' rato.
Here's the group's personal website
Kevin Moore - Monday, 30 April 2018, 02:15 PM