New Stuff
[hide]
Photos of the Day
[hide]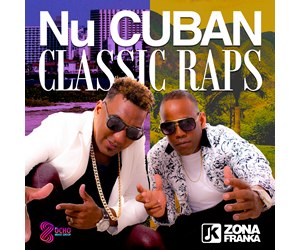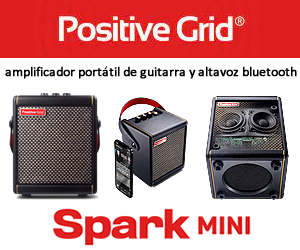 Tiempo Libre
Tiempo Libre backstage at the WNYC studios. From left: Luis Beltran Castillo, Cristobal Ferrer Garcia, Leandro Gonzalez, Tebelio (Tony) Fonte, Jorge Gomez, Armanda (Pututi) Arce and Joaquin (El Kid) Diaz.
(Original Article) Tiempo Libre brings us new hope for timba in Miami, and the U.S. in general as we wait out the Bush freeze on musicians touring from Cuba. But the band shouldn't be thought of as a substitute for the real thing -- these are ENA-graduated musicians armed with the chops, creativity and energy to stand on their own in the world of timba. The band was started in 2001 by pianist/composer Jorge Gómez and percussionist Fernando Pina -- both played for Albita at the time, and were looking for a side project that would bring them more fulfillment musically. As suggested by the name "Tiempo Libre," this new project was initially something to do in their free time, when they weren't busy with gigs that pay the rent. Bandmates were quickly found among old ENA classmates also living in Miami, and a fruitful project was born, much in the spirit of the impromptu jamming that has contributed to great timba compositions over the years. The desire to perform to their full ability and bring modern Cuban music to the masses soon led them to transfer other gigs and projects to the backburner and pursue the development of Tiempo Libre full time. Key to this effort has been their manager Elizabeth Sobol, who managed famous classical musicians until hearing timba one night in a bar in Mexico -- like many of us who contribute to timba.com, life went in a new (and better) direction after that. With her attention turned to putting this band on the map, things are starting to happen.
Tiempo Libre's first major appearance was as the opener for Celia Cruz at the Ravinia Festival (Chicago) in 2002, where they so enthralled the crowd of 12,000 that they were invited back to open for Aretha Franklin the next year. Other successful U.S. tour stops have included famous NY Latin clubs like Nell's and La Belle Epoque, and a number of Jazz and Latin music festivals around the country. Internationally, they have won over audiences in Thailand, Malaysia, and Hong Kong, and continue to tour regularly in those countries. Europe is the new fronteir for summer 2005 -- in Italy, they hope to gain a foothold among regularly touring timba bands from Cuba. And in Miami, well, we're still waiting for more regular appearances in a surprisingly (and unfortunately) un-supportive environment.
Each member of Tiempo Libre brings incredible energy to the stage. Lead vocalist Joaquín "El Kid" Díaz (NG La Banda, Manolín) is fantasitc in the spotlight. Those familiar with Cuba-based timba bands will notice the significantly smaller number of musicians in this group, made necessary by the economics of starting from scratch, and compensated for by incredibly able musicians who sing coro and hold down their complicated parts. Their repertoire also brings insight to the challenge of training the uninitiated to love timba while managing to satisfy those already accustomed. Newly refurbished old-school standards like "Bilongo" and "El Cuarto de Tula" reassure newbies and skeptics and introduce them to the aggressive energy and creativity they'll learn to crave, while original compositions by musical director Gómez give timbageeks something to listen to.
July 2012 Update: Since this original article, Tiempo Libre has been prominent both on the concert circuit and prolific in the studio with three Grammy award nominations to its credit (most recently for Bach in Havana, a critically-acclaimed fusion album of Classical and Timba). In our opinion, their 2011 recording, My Secret Radio, also deserved a nomination. (Bill Tilford was one of many reviewers who loved the album; you can read his review here.) Tiempo Libre tours extensively both in the US and internationally and is one of the most respected bands that play Timba in North America today. They have also demonstrated their ability to effectively incorporate other genres including Classical, Funk and Jazz into their work.
For more information about the group including a complete discography, audio and video samples and concert schedule, visit their excellently-done website at www.tiempolibremusic.com
Kevin Moore - Tuesday, 03 July 2012, 05:54 PM