Lo Nuevo
[hide]
Fotos Del Día
[hide]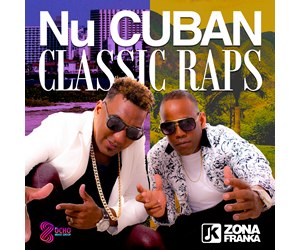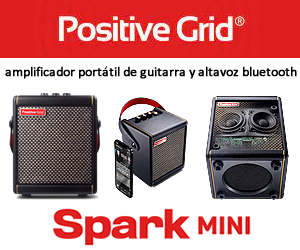 Discography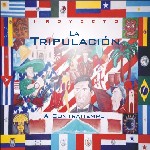 Proyecto La La Tripulación
A Contratiempo
website: http://www.latripulacion.de/
The activities for this CD started in 1996. In that year I began experimenting with music recording on a PC. I could record my ideas as MIDI files, and maybe record voices on a few audio tracks.
In that time I was inspired by all that timba stuff which was relatively new in my country. Charanga Habanera, Issac, NG La Banda, Adalberto Alvarez y su Son came to Germany and performed that exiting new style of cuban music, and I decided to do something similar.
I composed a few songs for Grupo Salson, a Salsa Orchestra based in Frankfurt where I was playing congas. Originally, the first song of the Tripulacion album, "Quien", was for Salson, but maybe it´s been too agressive. We were playing puerto rican style salsa and this tune didn´t fit into the bands style.
Maybe one year later, there was not much time for working on new songs, I knew Antonio Gómez Gil, who came from Cuba where he studied classical guitar. He also played son and sang, so we formed "Cuarteto La Timba", playing mostly the Buenavista stuff. One day, after a trip to Miami, Antonio came over to me and said he had an idea for a commercial Hiphop style tune in spanish with some influences of cuban music. We recorded "Pa´ Miami", by the way it´s the only song on the CD that was not recorded again. It was a real struggle to convince him to put that song on the CD.
In the following 2 or 3 years I composed a few more songs and recorded demo versions of them. Everything with sampled percussion, synthetic brass from a Yamaha VL-1 Synth (which was very helpful because you could use a blow controller and make the brass sound more or less authentically) and myself singing (yep, the neighbors are still alive ;-).
In the meantime, we formed the live band "La Tripulacion" and played commercial latin music, Latin Pop, Latin House, some traditional Salsa tunes as well. When Xavier Mili joined the Band, he came up with 2 songs that he composed. One was "Porque tu", for which I arranged the music, the other was "Muevete" for which he already had a recorded demo. But this was in a technoish style, so we decided to make it a bit more latin. "El celoso" is also a composition of Xavier but it's story is funny. It started with a LatinHose arrangement that Christiane made for a Jazz standard called "Sunny". We tweaked the arrangement a bit to make it more "salsa". In the end nobody was really happy about the song itself ... why had it to be "Sunny" ? So i asked Xavier if he could invent someting on the existing arrangement, and he came up with "El Celoso" which fit perfectly into the arrangement.
By that time, Christiane dealt with timba style montunos on piano and invented the montuno for the second half of "Chan Chan". In fact, the entire basic arrangement of that song is hers
Antonio and Xavier also helped me a lot with the lyrics. Both of them play with words in a more poetic way than I am able to. Antonio made the lyrics for "A contratiempo" and for great parts of "La Secretaria" for which I had only a basic idea, some phrases and the coros.
In 2000, I finally could install a little project studio in the basement of my house and spent a lot of time there recording the percussions, drums, coros and the bass. To be honest, the bass comes from the keyboard, and I can tell you it's a lot of work to tweak it so that it sounds "played". Well, also the drum parts of "Muevete" and "El Celoso" are made with synthetic drums. Technically spoken, I used a lowbudget recording system, a PC with Cubase SX, an 8 track audio interface, two quad-mic-preamps and some not really expensive mics. Additionally an Alesis QS-8 keyboard and an EMU-Esi4000 sampler (which i needed only for the demos). That´s it. I asked Christiane to play the piano on the whole recording because my piano skills were ....simply "not there". It took time to get rid of the knods in my fingers. She made the piano live, played a lot of variations. Martin, who plays trumpet also in the Tripulacion live band, and Frank who lives about 200 kilometers away but is a great trombonist, came to record the brass parts. Both of them had to do first and second voices of their instruments. Yes, I got almost killed by them, but in the end i find its a great result.
The last activity was to record the voices. It was a lot of fun to work with both, Antonio and Xavier, because they changed the "air" of the songs nearly completely. Antonio made them more "son" and Xavier made them more "all-the-rest". He´ sgot inspired by simply everything.... R&B, HipHop,Reggae, etc..etc.. and brought very colourful variations into the recording. Both of them had so many ideas, we could have done at least 26 different versions of the songs.
Well, that's the story of this album. It took me a while, but finally it's finished and we all hope the audience likes it.
martes, 22 marzo 2011, 07:32 pm