New Stuff
[hide]
Photos of the Day
[hide]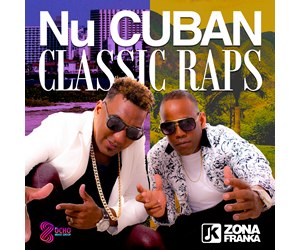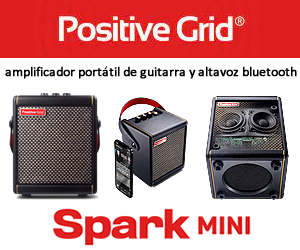 SpanishEnglishLeonardo "Leoni" Torres Álvarez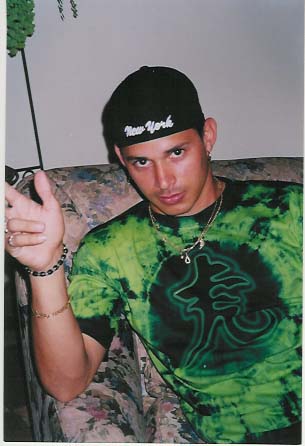 instrumento/instrument:voz/voice
grupos/groups: Leoni (solo artist), Charanga Habanera
grabaciones/recordings: Leoni: Bajo del piel, Charanga Habanera: El rey de los charangueros, Charanga Habanera: El ciclon de la habana, Charanga Habanera: Charanga Light, Charanga Habanera: Soy cubano, soy popular, Charanga Habanera: Chan Chan Charanga
lugar de nacimiento/birthplace: Camaguey, Cuba
formación musical/musical background: ?
lugar actual de residencia/current residence: La Habana
Leonardo "Leonid" Torres Alvarez. Of this troop of locos, he's the one who's spent the least time in the asylum, but he's nevertheless adapted amazingly well.
He was born in Camaguey, November 24th, 1977. "I never studied music - I never had the opportunity. I was trained as a refrigerator repairman (Kevin: shades of "Money for Nothin'"), and even worked as one for a while. But I was always singing and my boss asked me every day why I didn't take it up professionally. Actually I always wanted to, and one day I tried out for a salsa band and...here I am".
That group was Costa Sur, from Camagüey, and he sang with them for only 3 months, because he said he didn't know how to sing salsa and couldn't do it. (of course, now he realizes how silly that was!). "I only wanted to sing ballads because I thought I couldn't sing salsa, and I didn't listen to reason -- I didn't want to keep singing. At that pointed I didn't realize that you're only born with your talent and everything else you have to learn."
After Costa Sur he was a comedian in his own group, "Los Cariduros". He wrote a lot of the scripts and played the part of the straight man. I imagine he did very well because Leonid is very talented, but given how he appears on the stage I couldn't have imagined how shy and introverted he is in person!

"My comedy career lasted only two years, because they convinced me to try singing again. In Los Cariduros I always used to sing this or that balled, and the people who saw me always asked me the same question: why don't you become a singer? I started to sing with a group that broke up after about six months and after that I returned to the comedy troupe. A little later I began to sing with Maravilla de Florida, and worked with them for two years. With them I recorded the CD 'Vieja, pero se mantiene'. Maravilla de Florida is the second oldest group in Cuba".
While he was in this group, he had to beat off the offers of working that were pouring in, in Camagüey and Havana, because "lo que está pa'tí, nadie te lo quita" ("nobody can stop you from doing what you're bound to do"). "And obviously, my destiny was La Charanga -- I say this because of the way that David discovered me. I always loved this group, but never in my wildest dreams did I ever imagine myself in it!. It was something that seemed too far away -- unreachable".
David Calzado arrived at the Havana airport one day and chanced to see a video of Maravilla de Florida in which Leonid was singing. Most people had never heard of the young singer, but David got a copy of the video and set out to track him down. He took Charanga Habanera to Camaguey to play a concert with "Maravillas" and when he met Leonid he said, "You're the singer that I want in my band". For Leonid it was a dream come true.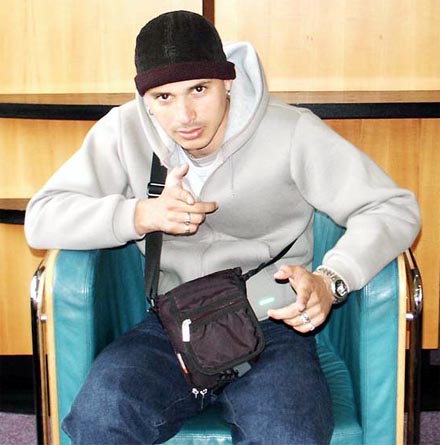 His first song was "Tiene de Cuba, tiene mela'o", a song that was first sung by Yulién and is now sung by Dantes. This left Leonid with three songs on the new album, including "Gozando y a lo cubano", the first song of "Chan Chan Charanga" (called "Tiene de Cuba, tiene mela'o" in Cuba).
"Not that many dreams come true in life, but this one did for me. I don't ever want to leave La Charanga, because I don't know where I'd want to go -- I can't think of another place I'd want to be".'
For me, having been very curious to meet him and see him work, it was a reaffirmation of what all the musicians have told me, that "David knows what he's doing". Leonid fits in perfectly as a Charanguero. He does his job very well, as a singer, a dancer and part of the whole stage show. He's earned his place and become a key member of the band. Now I understand why there have been so many messages from fans of Leonid in the timba.com guestbook! [Majela Serrano]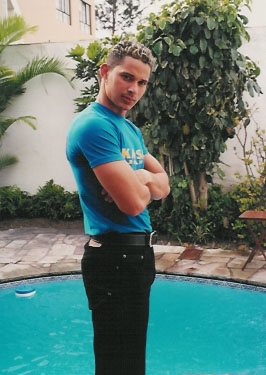 In 2007 Leoni left the Charanga to start a career as a soloist. His first solo CD, "Bajo del piel" was released in 2008. [Michelle White]
Michelle White - Tuesday, 22 March 2011, 07:31 PM