New Stuff
[hide]
Photos of the Day
[hide]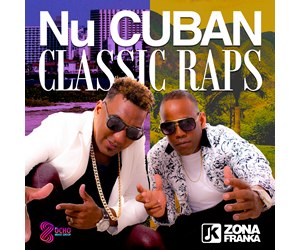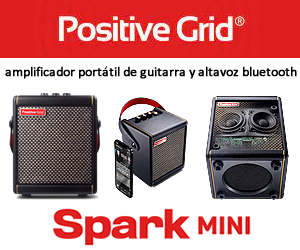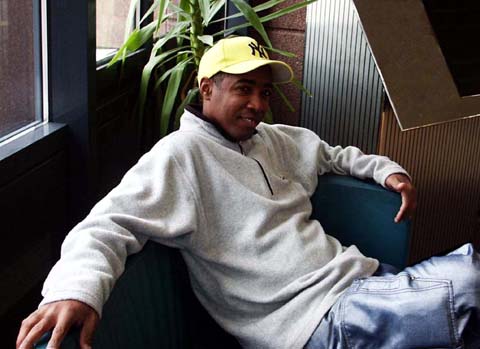 foto por Majela Serrano
instrumento/instrument: sax; flauta/flute; teclado/synth; compositor/arreglista
grupos/groups: Charanga Habanera, Sol y Soul, Mezcla, Yumri y sus Hermanos, Química Perfecta, Salsa Morena
grabaciones/recordings: Charanga Habanera: No mires la carátula, Charanga Habanera: El rey de los charangueros; Charanga Habanera: El ciclón de la Habana; Charanga Habanera: Charanga light; Charanga Habanera: Soy cubano, soy popular; Charanga Habanera: Live in the USA; Charanga Habanera: Chan Chan Charanga; Charanga Habanera: Charanguero Mayor; forthcoming 2nd CD of Sol y Soul; Calixto Oviedo: La recompensa
lugar de nacimiento/birthplace: ?
formación musical/musical background: la ENA
lugar actual de residencia/current residence: La Habana
"Collado, vamos! Tira esa flauta pa'lante… ", sings Tirso Duarte as the flute solo begins near the end of Alina Torres' "El Cantinero" from the album "Charanguero Mayor".
The flautist's name is Osmani Collado Martínez, born September 30, 1966. He graduated from the ENA in 1985, and upon completing his studies he headed for Pinar del Rio to fulfill his year of social service with the group "Son Ireme", and at the vocational school there.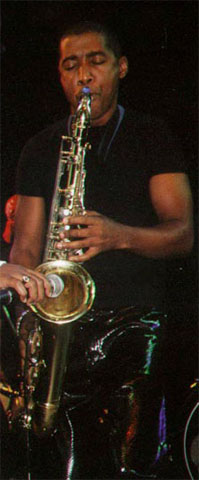 "In 1987 I worked with Pablo Menéndez group Mezcla, and later joined up with the late Martha Jean Claude. I was there about four years and we recorded 2 discs".
In 1991 he joined Yumurí y sus hermanos, with whom he recorded another two discs, "Cocodrilo de agua salá" and "Provocación", which included some of his own compositions. "These were the first recordings of my music but I'd actually been composing and arranging for some time. Since I was little I had listened to my father play the piano and he taught me a lot".
I myself played some of Osmany's arrangements (very good ones I might add) during my short time playing with the all-female band "Salsa Morena".
Osmany was musical director "Química Perfecta" for a year and a half, just before joining Charanga Habanera in August of 1998.
"One of my songs, "Mambo Sato" o "Mambo # Cuba" is included on the latest CD ("Chan Chan Charanga"). I'm doing a lot more with La Habanera now: playing sax, flute and synth. I also sometimes help David with the arrangements when we're getting a new song ready. I'm doing what I want and I'm very happy here. I keep learning, and preparing myself for the new things that come up every day. For example, I just wrote some new arrangements of my songs, "Sonrisa mágica" and "Un consejo sano" for Mike Gerald of Sol y Soul, and he asked me to do some more work on his next record. Little by little my songs and arrangements are making their way into recording projects all over the world."
Well, as Yulién says to open the Charanga show: "Osmani!!!…are you ready for the Charanga?" [Majela Serrano] [foto con saxofón por Bart de Bruyker]
Michelle White - Wednesday, 23 March 2011, 03:31 AM